ICESCO and Egyptian Ministry of Education Discuss Strengthening Cooperation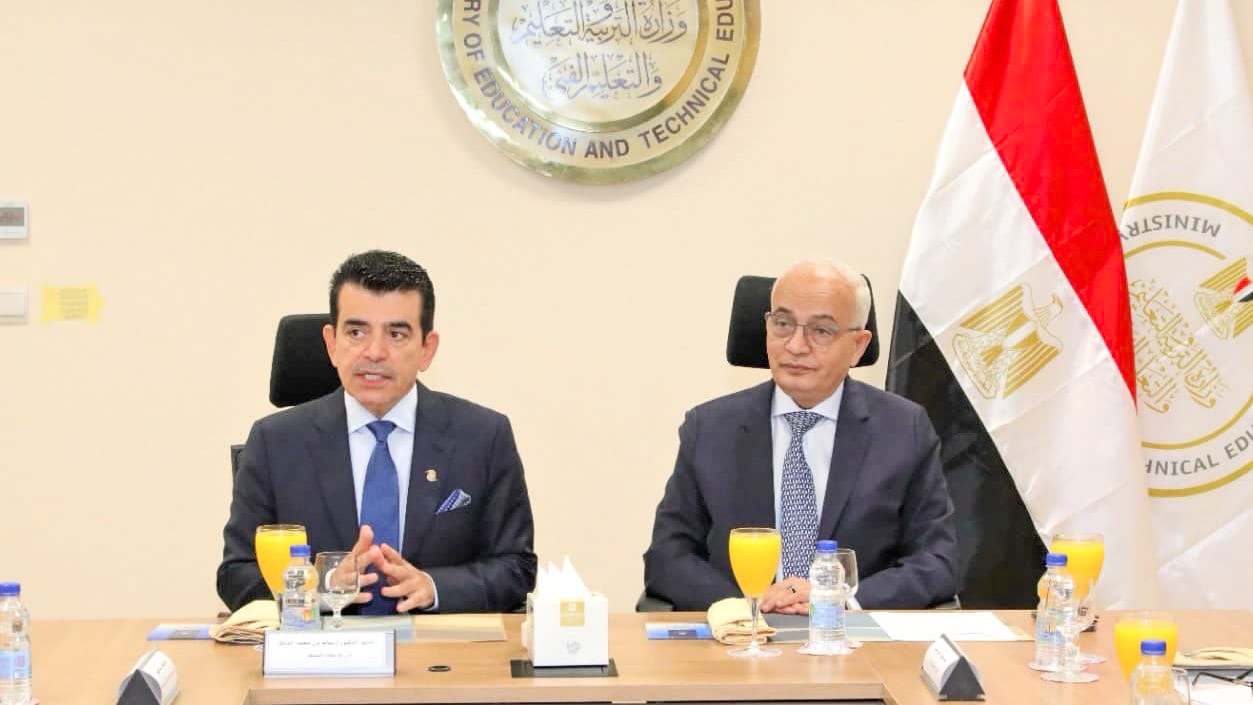 9 October 2023
Dr. Salim M. AlMalik, Director General of the Islamic World Educational, Scientific and Cultural Organization (ICESCO), and Dr. Reda Hegazy, Minister of Education and Technical Education of the Arab Republic of Egypt, discussed enhancing cooperation between ICESCO and the Ministry for building teachers' capacities and developing their skills to capitalize on new technology developments intending to develop the educational process.
During the meeting, held on Sunday (October 8, 2023), at the Ministry's headquarters, in the New Administrative Capital, in Egypt, the two parties reaffirmed their keenness to enhance cooperation and discussed the implementation phases and the opening of nominations for the training program of international certificates for young teachers, in light of the major international celebration "ICESCO Year of Youth," held in cooperation with the Ministry of Education, Higher education and scientific research, under the patronage of His Excellency President Abdel Fattah El-Sisi.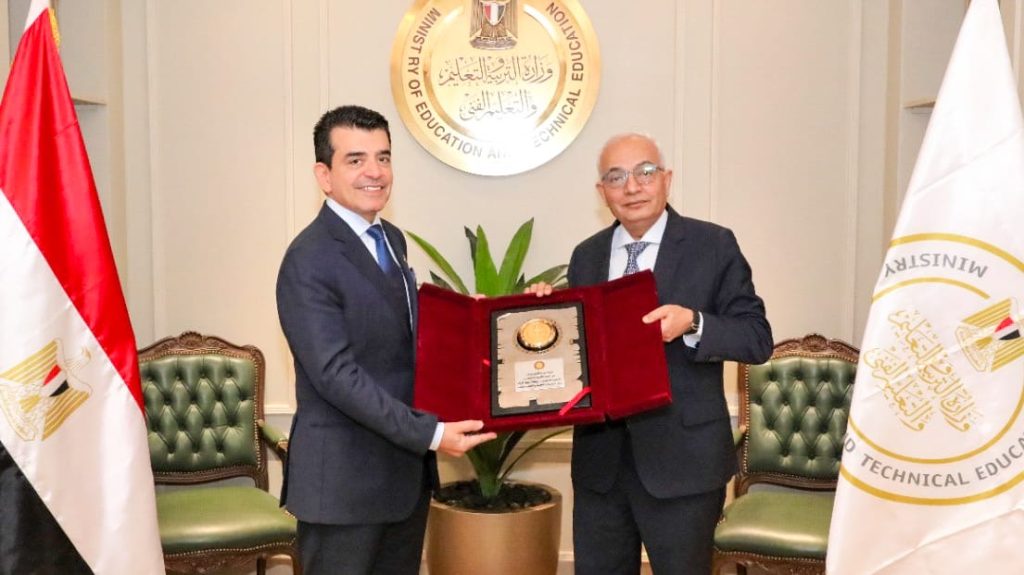 Dr. Al-Malik stressed ICESCO's keenness to continue fruitful cooperation with Egypt in the fields of education, science and culture, noting the key position of Egypt among the countries of the Islamic world, announcing that the implementation of this ambitious program to build teachers' capacities will kick off in Egypt.
For his part, Dr. Hegazy explained that the project basically aims at providing teachers with the necessary teaching and learning skills, adding that the program will include 15 training packages.
During the meeting, the two parties agreed to provide grants to the top ten distinguished teachers, continue coordination to establish mechanisms for implementing the project and implement more cooperation projects.
The meeting also brought together Mr. Assayed Al-Absi, Assistant Secretary-General of the Egyptian National Commission for Education, Science and Culture, and Ms. Sally Mabrouk, Director of the Office of ICESCO Director-General, as well as several officials from the Egyptian Ministry of Education and Technical Education.