Constructing Integrated and Inclusive Societies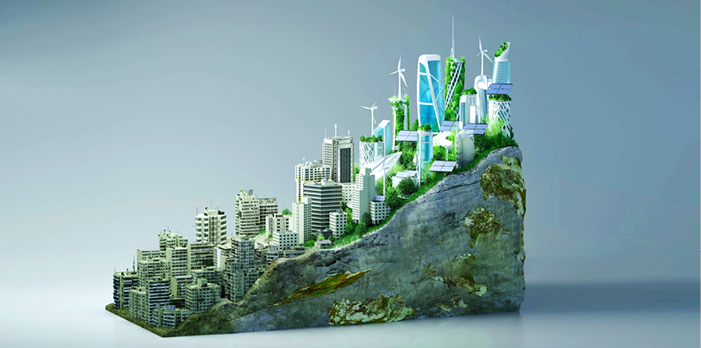 Human and social sciences play a crucial role in understanding and improving society.  SHS provide the appropriate conditions to ensure the fulfillment, socio-economic development and inclusive welfare of people, with a particular emphasis on physical health through sport, nutrition and mental health.
As part of ICESCO's vision, Human and Social Sciences Sector brings forward a holistic, inclusive and multisectoral approach to Development aimed at building a strong and resilient human capital in ICESCO Member States and beyond. Within this systemic vision, Peace, Citizenship and Security are the foundation that goes along with promoting gender responsive policies, socially empowering youth and vulnerable groups while promoting research to build knowledge on social transformations in our Member States and beyond.
To this end, HSS Sector serves as a bridge connecting diverse stakeholders and countries to jointly produce a civilizational knowledge system, which positions ICESCO as a house of expertise for better strategies, policies and programs to build peaceful, inclusive, resilient and sustainable societies through the "Societies We Want" initiative with a focus on children, youth, women, the most vulnerable people living in crisis context (migrants, displaced people, people living with disabilities…).
Therefore, our strategies consist of facilitating and creating synergies of actions for a better coordination and efficient implementation of the agendas of reference such as the Sustainable Development Goals, the OIC 2025 Program of action, the Africa Union Agenda 2063, Mecca Charter (Islamic Values and Principles) and endogenous initiatives.
pillars
Pioneering in peacebuilding and positioning peace security and citizenship in policies and programs, with as flagship the Leadership Training in Peace and Security (LTIPS) Program that enables 80 young ambassadors of peace coming form 45 countries to be mobilized as a critical mass of youth and women peacebuilders.
Addressing Humanitarian Needs of Vulnerable Populations as flagship the socio-medical and humanitarian with more than 81 572 beneficiaries, 146 medical professionals involved; 5553 schools supported and 7200 school kits distributed.
Promoting the Protection, Empowerment and Leadership of Children, Youth and Women with as a model of humanitarian, entrepreneurship, youth innovation and women empowerment nexus the Alwaleed project that enabled to support around 1.079.150 direct beneficiaries from 10 African countries through the production and distribution of 1.286.444 hygienic products and protective equipment
Harnessing Mental health and psychosocial support for resilience in the context of crises and vulnerability through the guide on psychosocial support for families, communities and educational actors.
Using Sport for Social Cohesion through the Sport for social impact initative with as specific fragship: women in sport, ICESCO Marathon: "Marathon for Social Cohesion" and the project of Rehabilitation of Vulnerable Children through Football
Building vibrant research and knowledge systems within ICESCO networks to guide policies and programs such as the ICESCO's chairs on "The African Renaissance" in Cheick Anta Diop University (UCAD-Dakar) and the Chair on "Women, girls and societies" in Omar Bongo University from Gabon and the 4 Editions of the SWW journals.
Quick links
ICESCO AI
ask us
ANYTHING ABOUT ICESCO !
As part of its ongoing digital transformation efforts, ICESCO is happy to announce the launch of an unprecendented open-AI API to provide you with a unique digital experience.
Get to know me !