Conferences of ministers of environment
Session
---
Jeddah, Kingdom of Saudi Arabia
10-12 June 2002
Session
---
Jeddah, Kingdom of Saudi Arabia
13-15 December 2006
Session
---
Rabat, Kingdom of Morocco
29-30 October 2008
Session
---
Hammamet, Tunisian Republic
5-6 October 2010
Session
---
Astana, Republic of Kazakhstan
17-18 May 2012
Session
---
Rabat, Kingdom of Morocco
8-9 October 2015
Session
---
Rabat, Kingdom of Morocco
25 October 2017
Session
---
Rabat, Kingdom of Morocco
2-3 October 2019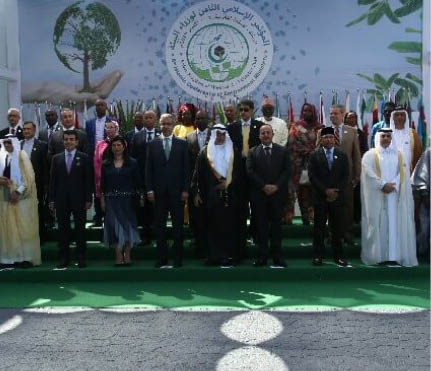 The reason behind this conference
Promoting information exchange and technology transfer between Muslim countries in the protection of ecosystems, keeping pace with the recent developments in smart technology, seizing the opportunities it offers and harnessing its applications in the field of environmental management thanks to its innovative and sustainable solutions in the management of natural resources, ensuring water and food security in most affected areas, and maintaining energy security through promoting the use of renewable energies.
Conferences of ministers of culture
Conferences of the ministers in charge of childhood
CONFERENCES OF MINISTERS OF HIGHER EDUCATION AND SCIENTIFIC RESEARCH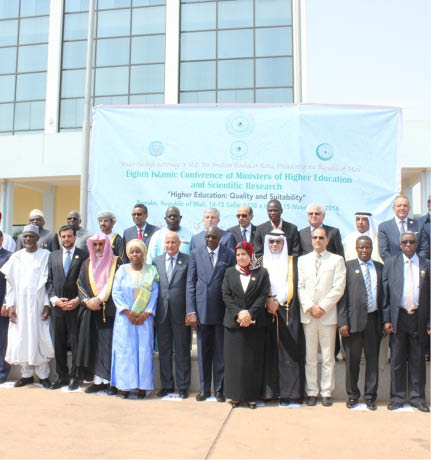 The reason behind this conference
Further learning from the international achievements in the field of higher education and scientific research, reconsidering higher education practices in the Muslim world, and studying the ways to enhance capacities of these countries in catalyzing researchers' knowledge and creative competences, their active participation in producing knowledge, benefiting from their outcomes and applications in developmental fields, while studying mechanisms to support researchers' innovative and creative works, facilitating their participation in debates, initiatives and educational and technological projects at national, regional and international levels, changing their position from mere academic researchers into innovative researchers and active entrepreneurs in sustainable development.
Quick links
ICESCO AI
ask us
ANYTHING ABOUT ICESCO !
As part of its ongoing digital transformation efforts, ICESCO is happy to announce the launch of an unprecendented open-AI API to provide you with a unique digital experience.
Get to know me !