ICESCO's 2nd Marathon for Social Integration on 28 October 2023… Participation is Open to All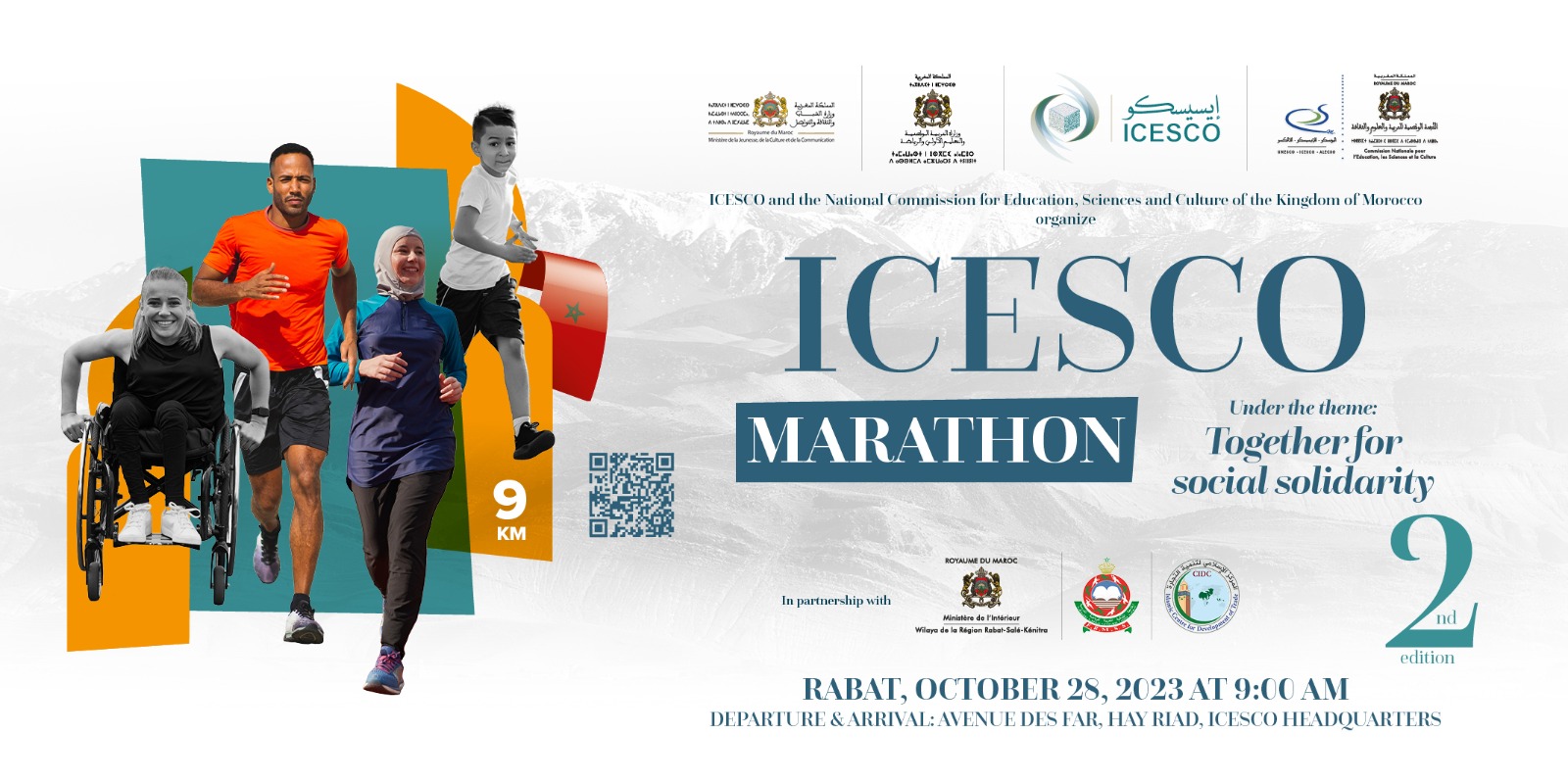 17 October 2023
The Islamic World Educational, Scientific, and Cultural Organization (ICESCO) and the Moroccan National Commission for Education, Science, and Culture are pleased to invite everyone to participate in the second edition of ICESCO's Marathon, on Saturday 28 October 2023, as part of the activities of ICESCO's Year of Youth Program, under the theme: 'Together for social solidarity'.

ICESCO and the Moroccan National Commission are organizing this marathon, in partnership with the Ministry of National Education, Preschool, and Sports, and the Ministry of Youth, Culture, and Communication of Morocco, and in cooperation with the Islamic Centre for Development of Trade (ICDT), the Royal Moroccan Federation of School Sports, and the Rabat-Sale-Kenitra Region.
The marathon will start in front of ICESCO's headquarters in Rabat, at 9:00 a.m., with a route spanning approximately nine kilometers.
ICESCO organizes this marathon to emphasize the importance of harnessing the power of sports to instill values of coexistence and peace, support social cohesion and solidarity, strengthen community resilience, and contribute to improving physical and mental well-being in the Islamic World, particularly for individuals with special needs.
To participate in the marathon, kindly register via the following link: https://icesco.org/en/get-engaged/icesco-marathon/
Participants will be divided into four categories:
Participants under the age of 15.
Adults.
Senior people, including men and women aged 65 and above.
People with special needs.
At the end of the race, medals and special awards will be presented to the winners in each category. All participants will receive participation certificates.