ICESCO Director-General Receives a High-Level Delegation from Tatarstan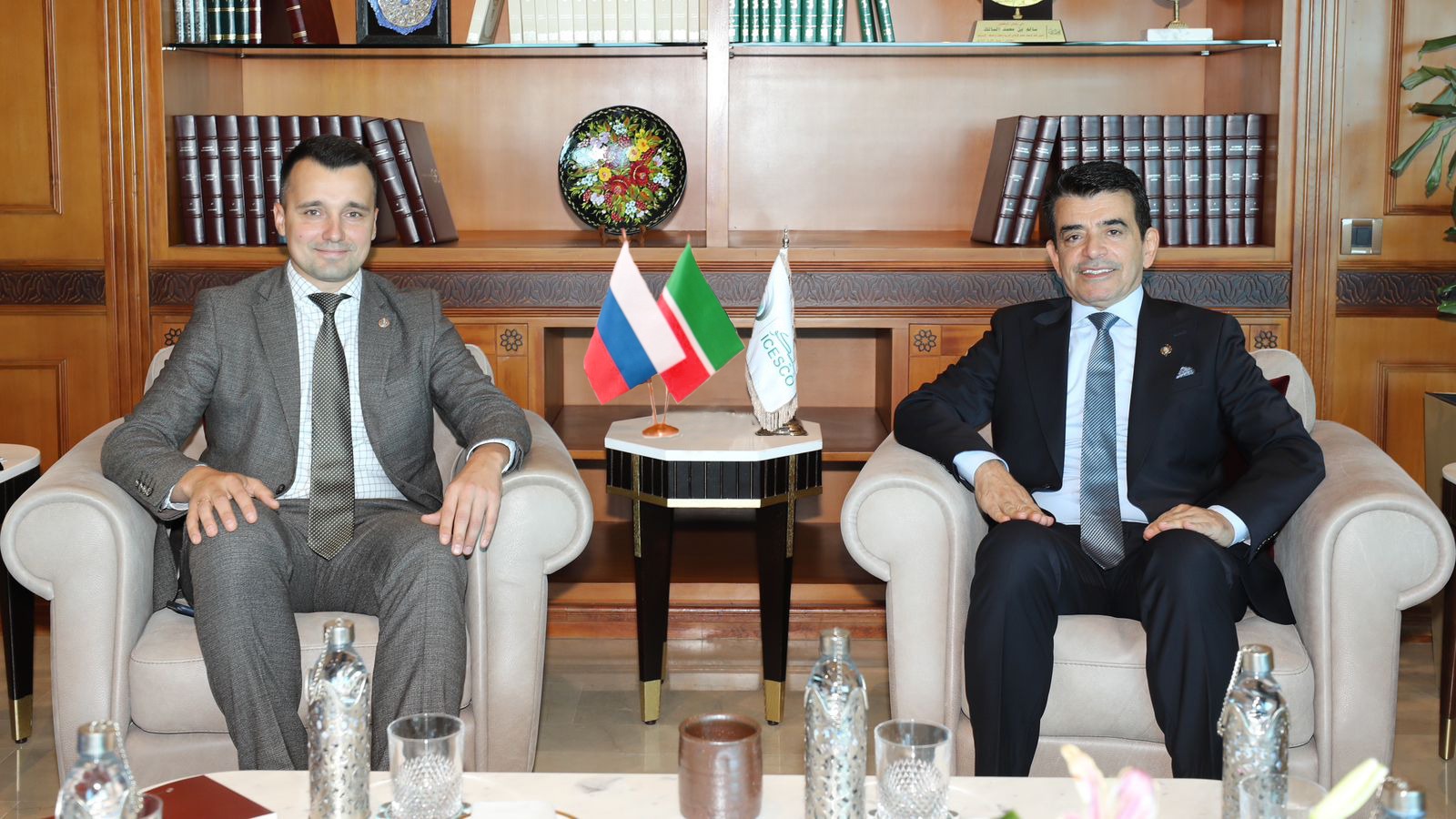 12 October 2023
Dr. Salim AlMalik, the Director-General of the Islamic World Educational, Scientific and Cultural Organization (ICESCO), received a high-level delegation from the Republic of Tatarstan, Russia. During the meeting, they explored prospects for cooperation between ICESCO and Tatarstan in the fields of culture, science, and youth capacity building.
Dr. AlMalik initiated the meeting, held at ICESCO's headquarters in Rabat on Wednesday 11 October 2023, by expressing his gratitude and appreciation to the Republic of Tatarstan, His Excellency President Rustam Minnikhanov, and the officials for the warm reception he received during his recent visit to the capital, Kazan, last August.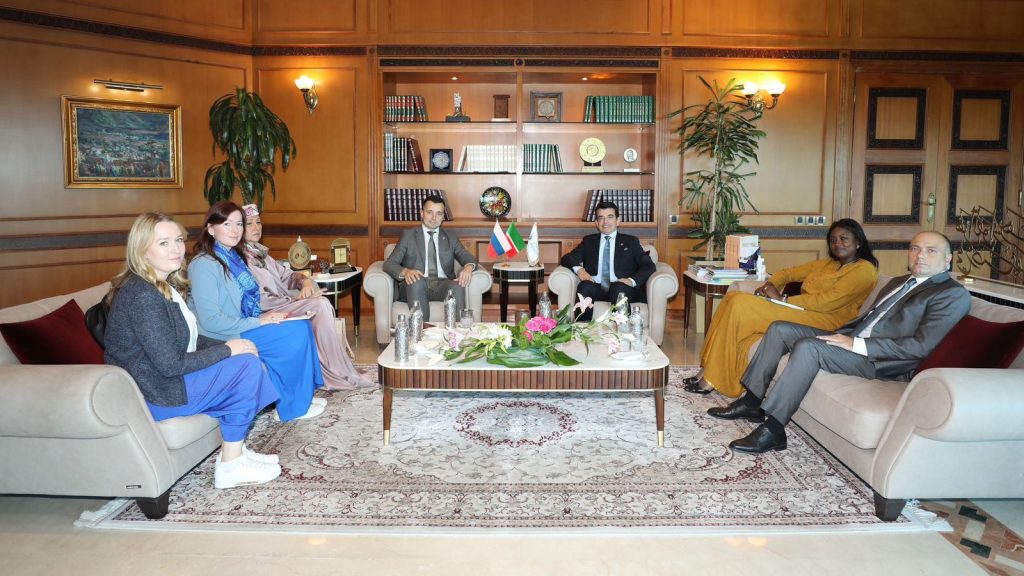 The Tatarstan Republic delegation, including Mr. Timur Suleymanov, Timur Suleymanov, Aide to the Rais of the Republic of Tatarstan, and Head of All-Russian Public-State movement of children and youth in the Republic of Tatarstan "Movement of the first", and Mrs. Irada Ayupova, Minister of Culture of the Republic of Tatarstan, expressed their thanks to ICESCO and its Director-General for inviting them to attend the first edition of the International Conference on Islamic World Scholars, themed "Al-Farabi and his contributions throughout human history."
The meeting delved into discussions regarding potential collaboration between ICESCO and Tatarstan, with a particular focus on youth capacity-building and skill development to align with global advancements. The Tatarstan delegation noted that a major youth festival is scheduled for March 2024 in Sochi, featuring the participation of 20,000 young individuals, half of whom are from the Russian Federation and the other half from around the world. They also underlined ICESCO's involvement and organization of a range of activities throughout this event. Additionally, the delegation confirmed their ongoing preparations for a cultural program to coincide with Russia's presidency of the BRICS group in 2024. Furthermore, they discussed the possibility of registering several historical sites of the Islamic civilization in the Republic of Tatarstan on ICESCO's World Islamic Heritage lists.
At the end of the meeting, an agreement was reached to maintain coordination to formulate comprehensive implementation plans that would oversee and guide the collaborative programs and projects jointly agreed upon between ICESCO and the competent parties in the Republic of Tatarstan.
The meeting was attended by Mrs. Ramata Almamy Mbaye, Head of the Social and Human Sciences Sector, and Mr. Anar Karimov, Head of the Partnerships and International Cooperation Sector, from ICESCO. Representing Tatarstan were Ms. Dilbar Sadykova, Chairwoman of the Academy of Youth Diplomacy, and Ms. Alla Kondrateva, Deputy head of All-Russian Public-State movement of children and youth in the Republic of Tatarstan "Movement of the first".