ICESCO Delegation meets Saudi Minister of Hajj' and Umrah in Rabat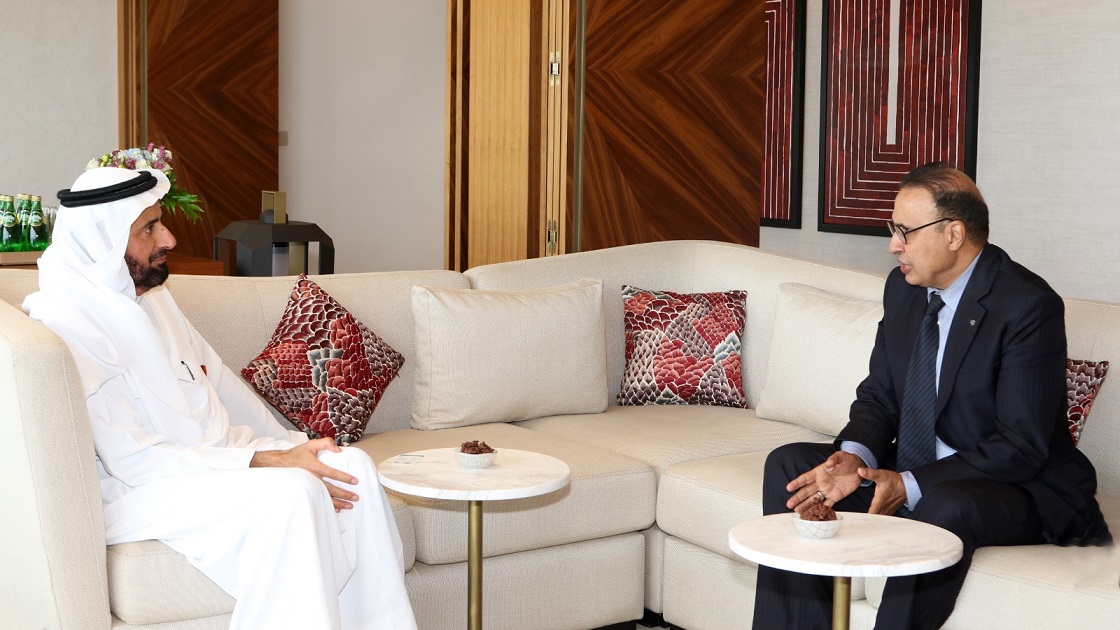 5 October 2023
A Delegation from the Islamic World Educational, Scientific, and Cultural Organization (ICESCO) met with Dr. Tawfiq bin Fawzan Al-Rabiah, the Minister of Hajj and Umrah of the Kingdom of Saudi Arabia, during his visit to the Kingdom of Morocco.
At the outset of the meeting, held on Wednesday 4 October 2023, in Rabat, Dr. Abdelilah Benarafa, ICESCO Deputy Director-General, conveyed to Dr. Al-Rabiah the greetings and regards from Dr. Salim M. AlMalik, ICESCO Director-General, who is currently on an official mission outside Morocco.
During the meeting, attended by Mr. Abdullah bin Saad Al-Ghariri, Ambassador of the Custodian of the Two Holy Mosques to the Kingdom of Morocco, Dr. Benarafa reviewed the key aspects of ICESCO's strategic vision and orientations, its action mechanisms, achievements, programs, and initiatives. The Deputy Director-General also shed light on the successful International Exhibition and Museum of the Prophet's Seerah and Islamic Civilization, currently hosted by the Organization's headquarters, in partnership with the Muslim World League and the Mohammadia League of Scholars. A success manifested in attracting over three million visitors within the first nine months since its inauguration in November 2022.
The meeting discussed the proposal to integrate issues related to Hajj and its civilizational roles into educational curricula, as well as the 'Read It to Understand It' initiative, which aims to introduce the lofty values and noble message of the Holy Quran as well as the Islamic teachings. Moreover, the meeting touched upon the Organization's contribution to the Hajj seminar, organized by the Ministry, along with several other proposals.
At the close of the meeting, the two parties discussed the practical steps for the signing of a cooperation agreement between ICESCO and the Saudi Ministry of Hajj and Umrah, outlining the key areas of partnership.
ICESCO delegation included Ambassador Khalid Fathalrahman, Director of the Center for Civilizational Dialogue, and Dr. Ahmed Said Bah, Advisor to the Director-General for International Partnerships and Cooperation, Supervisor of the Secretariat of National Commissions and Conferences.