President of the Union of the Comoros receives ICESCO Director General at Beit-Salam Palace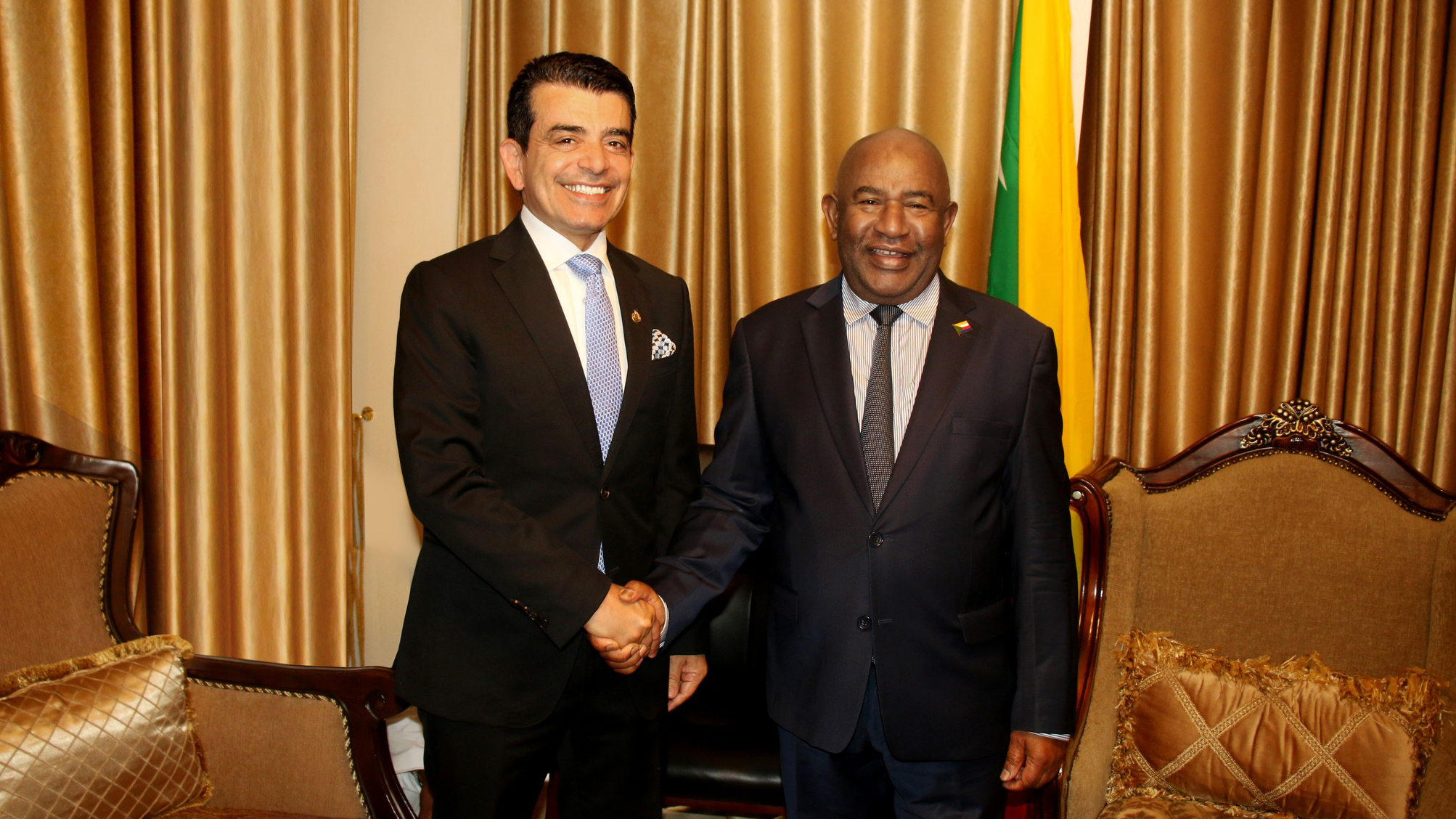 24 July 2023
H.E. Mr. Azali Assoumani, President of the Union of the Comoros, received Dr. Salim M. AlMalik, Director-General (DG) of the Islamic World Educational, Scientific and Cultural Organization (ICESCO), at the Beit-Salam Presidential Palace in Moroni, at the end of the official visit of ICESCO's DG and the accompanying delegation to the Union of the Comoros.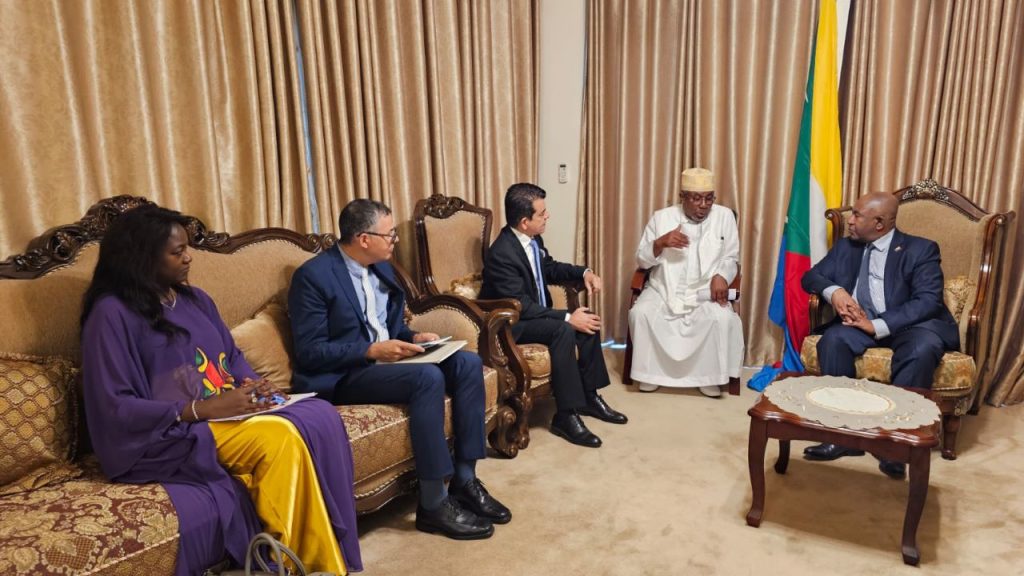 At the start of the meeting, which took place on Monday 24 July 2023, Dr. AlMalik expressed his warm thanks and deep gratitude to H.E. the President of the Comoros for the warm reception and hospitality himself and the accompanying delegation received, as well as for the interest shown by Comorian ministers and officials in strengthening cooperation with ICESCO, in coordination with the Comorian National Commission for Education, Science and Culture.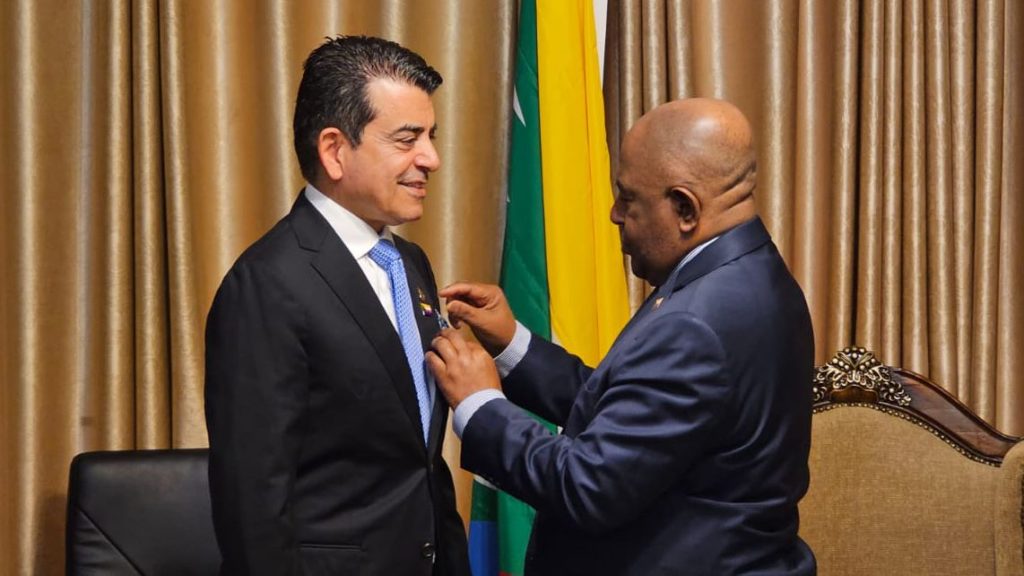 In addition, ICESCO's DG presented to the president of the Comoros the main programs and projects currently implemented by the Organization, particularly in African countries, as well as its efforts to ensure equal opportunities in terms of access to education, addressing the problem of school girls dropout, combating child labor, striving to reject violence and consolidating the values of coexistence and peace, through a training program of youth and women on leadership for peace and security which trains ICESCO's Ambassadors for Peace.
For his part, H.E. Mr. Assoumani praised the processes of development and renewal that ICESCO has undergone over the past four years, under the leadership of its Director-General, Dr. Salim AlMalik, who spares no effort to serve the interests of its Member States, reaffirming the keenness of the Union of the Comoros to cooperate with ICESCO to achieve its objectives, and to support its programs and projects aimed at achieving sustainable development in its Member States.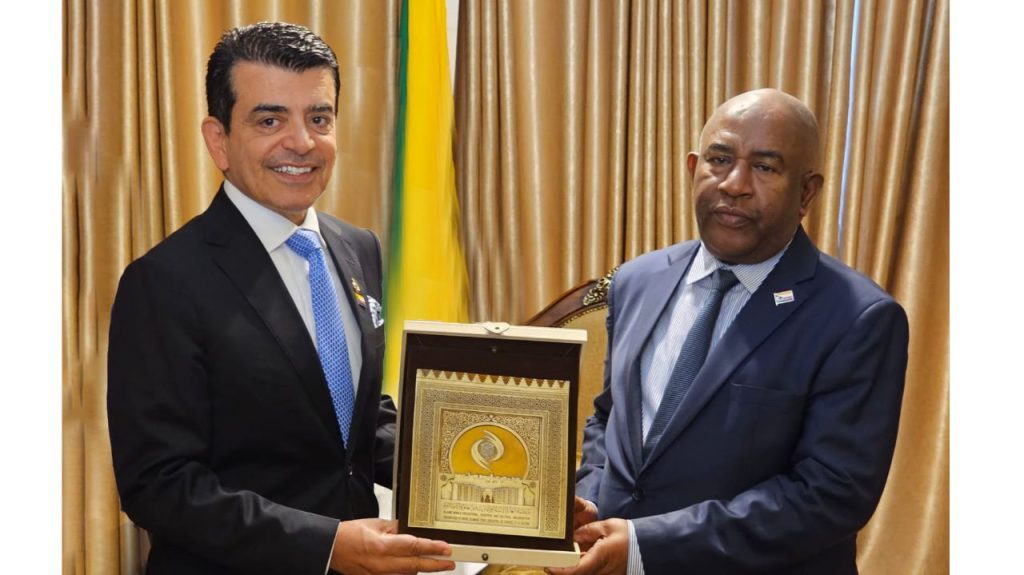 He added that the Comorian people appreciate the Organization's efforts to reform the education systems and safeguard the tangible and intangible cultural heritage of its Member States, including the Union of the Comoros.
At the end of the meeting, President Assoumani presented Dr. AlMalik with a commemorative medal bearing the emblem of the Union of the Comoros. For his part, ICESCO DG presented the Organization's shield to the President of the Comoros.