ICESCO and AUIED sign cooperation agreement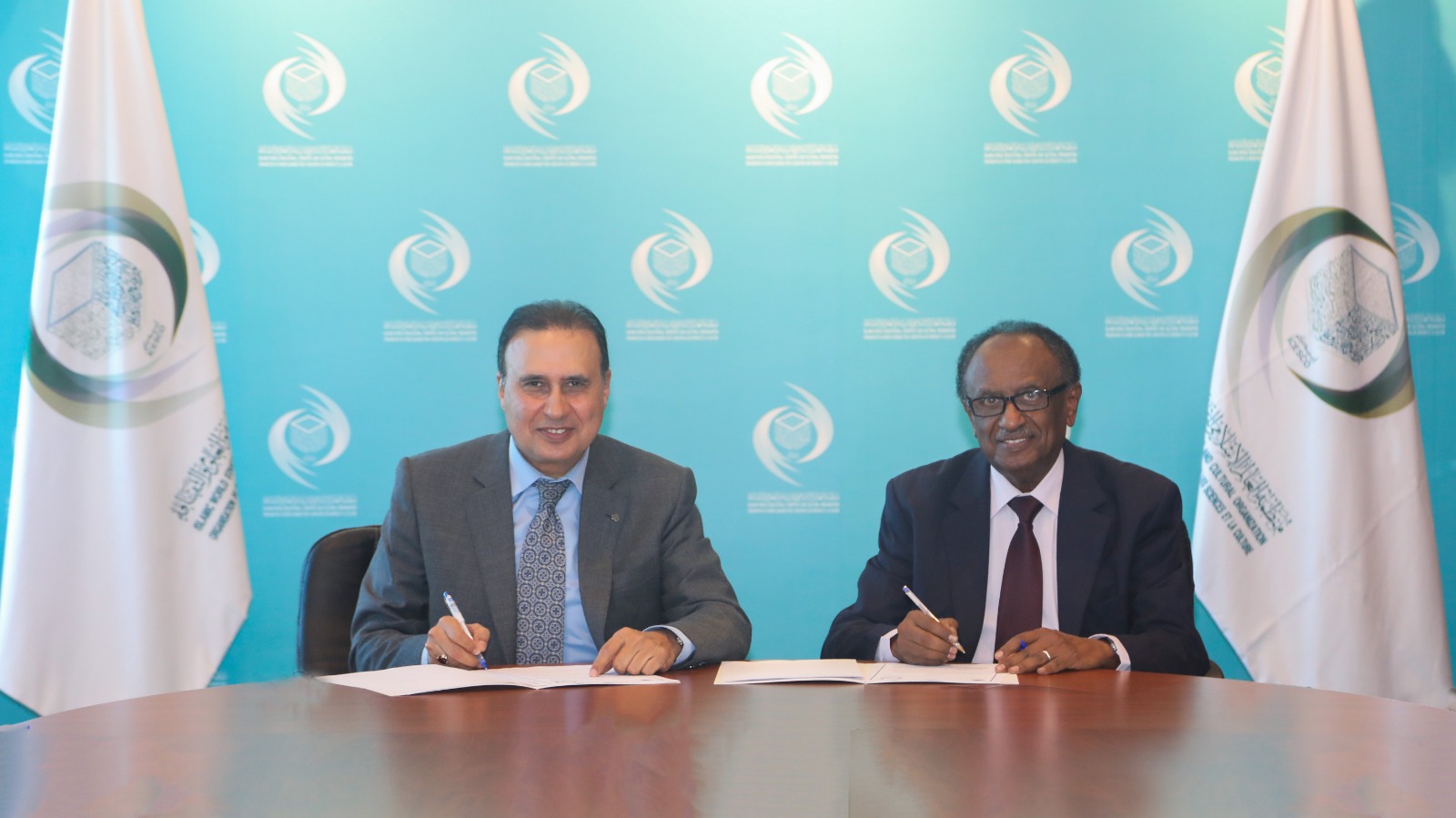 26 March 2023
The Islamic World Educational, Scientific and Cultural Organization (ICESCO) and the Arab Union for Industrial Exports Development (AUIED) signed a Memorandum of Understanding (MoU) to build the capacities of trade and export professionals through the joint implementation of a range of joint programs and activities in education, science, culture, communication, technology, innovation and the environment.
Dr. Abdelilah Benarafa, Deputy Director-General of ICESCO, and Ambassador Abdel Moneim Mohamed Mahmoud Ismail, AUIED Secretary-General, signed the MoU on Saturday, 25 March 2023, at ICESCO Headquarters.
Upon signing the MoU, Dr. Benarafa emphasized the importance of the cooperation between ICESCO and AUIED in building the capacities of trade and export professionals in the Arab and Islamic worlds and equipping them with the necessary skills to face future challenges.
For his part, Ambassador Ismail expressed his delight at signing the MoU, indicating that the activities it provides for will contribute to the development of industrial exports between the Arab and Islamic worlds and the enhancement of the capacities of those working in the field, as well as the promotion of entrepreneurship among women and youth.
Mrs. Amira El Fadil, Head of ICESCO's Partnerships and International Cooperation Sector, Mr. Omar Hamid, Expert at the Sector, and Mrs. Rim Jalloul, from the Strategic Foresight Center, attended the signing ceremony.
The MoU between ICESCO and AUIED provides for the joint organization of an annual conference and an accompanying exhibition on women and youth empowerment, the organization of seminars, workshops and training sessions to advance the Organizations' areas of competence in their respective Member States, the sharing of technical expertise in the fields of training and consulting to exchange and disseminate best practices at the Arab, Islamic and international levels, and the exchange of information and the promotion of investment opportunities in the Member States.