In commemoration of World Arabic Language Day.. ICESCO takes part in international symposium and conference in Malaysia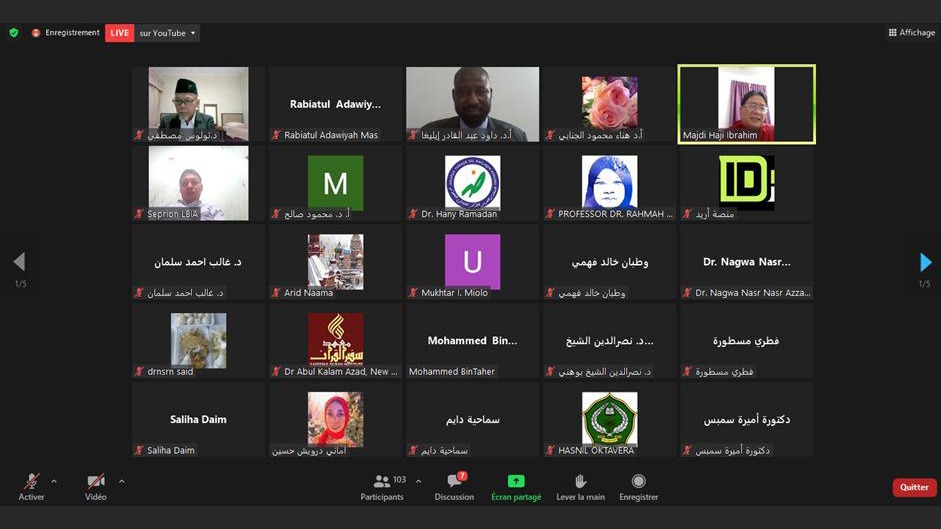 20 December 2022
In commemoration of World Arabic Language Day, the Center of Arabic for Non-Arabic Speakers of the Islamic World Educational, Scientific and Cultural Organization (ICESCO) took part in an international symposium on the Arabic language and identity and an international conference themed "The Reality of Teaching Arabic in Malaysian Universities – Expertise, Experience, Challenges, and Solutions."
Dr. Majdi Bin Haji Ibrahim, Head of the Center of Arabic for Non-Arabic Speakers, represented the Center at the two international events. During the symposium, which was held by the Arid International Platform for Arabic-speaking scholars, experts, and researchers on Sunday, December 18, 2022, Dr. Haji Ibrahim reviewed ICESCO's efforts towards promoting Arabic and its established strategies and mechanisms for strengthening attention to the language and its identity using international expertise and modern working methods.
During the conference, which was held by the International Institute for Muslim Unity at the International Islamic University Malaysia, on Monday, December 19, 2022, he noted the paramount importance of linguistic awareness among Arabic-speaking and non-Arabic speaking learners of the language, stressing the need to integrate the religious perspective into Arabic-teaching approaches and adopt effective means to develop existing teaching methods.
The two events brought together a host of specialized researchers from international organizations and institutions in Malaysia, Iraq, Morocco, Saudi Arabia, Turkey, Nigeria and Indonesia.