ICESCO and Iraqi Ministry of Culture, Tourism and Antiquities Explore Means for Enhancing Cooperation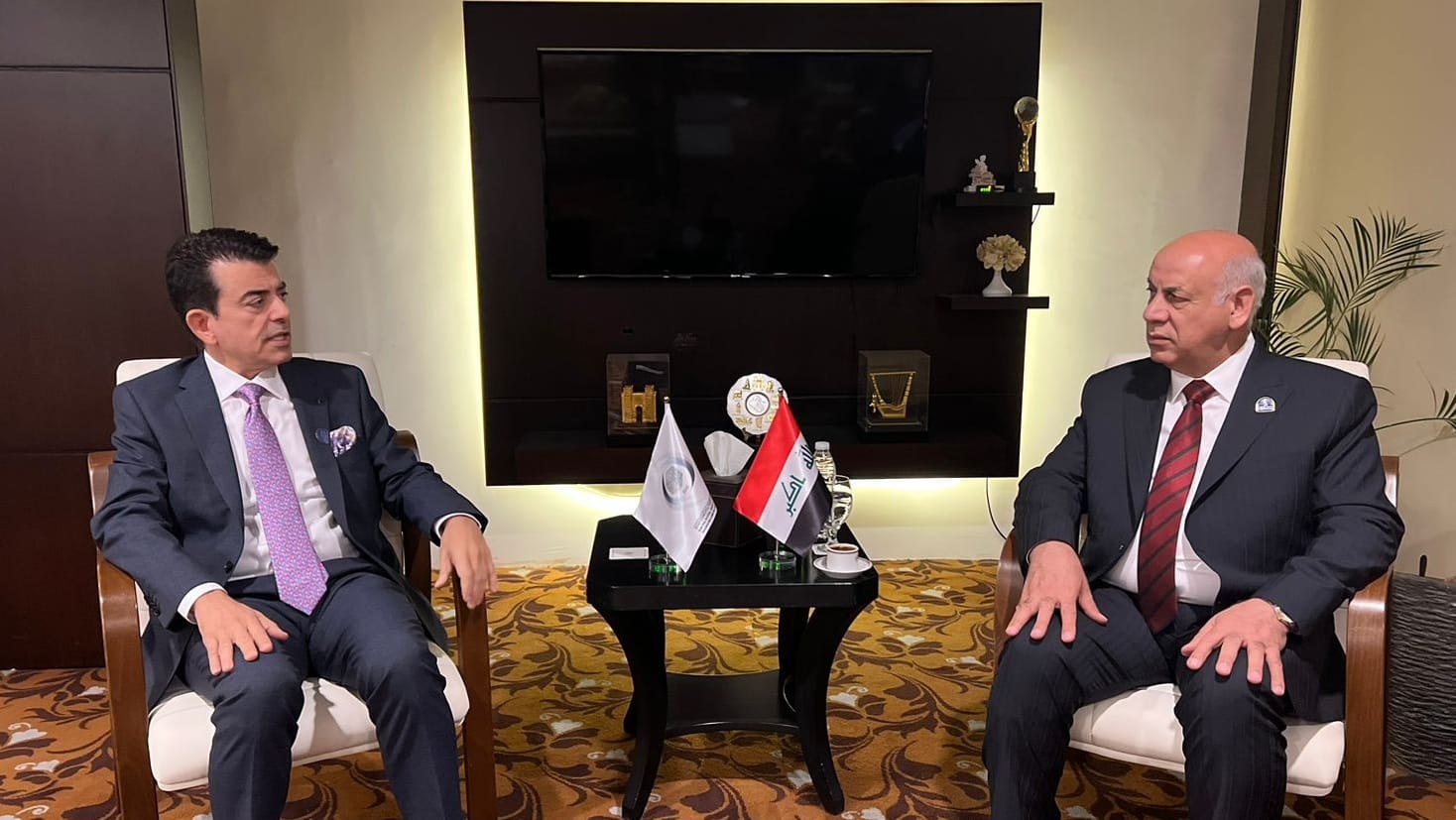 5 December 2022
Dr. Salim M. AlMalik, Director-General (DG) of the Islamic World Educational, Scientific and Cultural Organization (ICESCO), and Dr. Ahmed Fakak, Minister of Culture, Tourism and Antiquities of the Republic of Iraq, explored means for enhancing cooperation between the Organization and the Ministry in the fields of culture and heritage preservation.
During the meeting, which was held on Sunday, December 4, 2022, at the Ministry's headquarters in the Iraqi capital, Baghdad, Dr. AlMalik emphasized that ICESCO attaches particular importance to preserving, protecting and valorizing the Islamic world's heritage, explaining that the Organization is working on inscribing historical sites and cultural elements on its Islamic World Heritage Lists. He added that ICESCO holds a range of sessions and workshops aimed at training heritage professionals in its Member States on preserving and protecting cultural heritage and preparing nomination files for the inscription of cultural elements on heritage lists, noting that the two parties can cooperate to hold such events in the Republic of Iraq.
ICESCO DG lauded Iraq's rich heritage which bears witness to the country's ancient history, highlighting that this cultural wealth must be safeguarded and that the illicitly trafficked antiquities must be recovered.
The meeting touched upon proposals for programmes and projects that represent potential avenues of cooperation between ICESCO and Iraq, as well as a proposal to celebrate the city of Baghdad as the culture capital of the Islamic World in the years ahead.
For his part, the Iraqi Minister praised ICESCO's distinguished roles in its areas of competence, stressing the Ministry's keenness to foster cooperation with the Organization in its commendable programmes and projects.