ICESCO Director-General receives the delegation of the Saudi Institute of Public Administration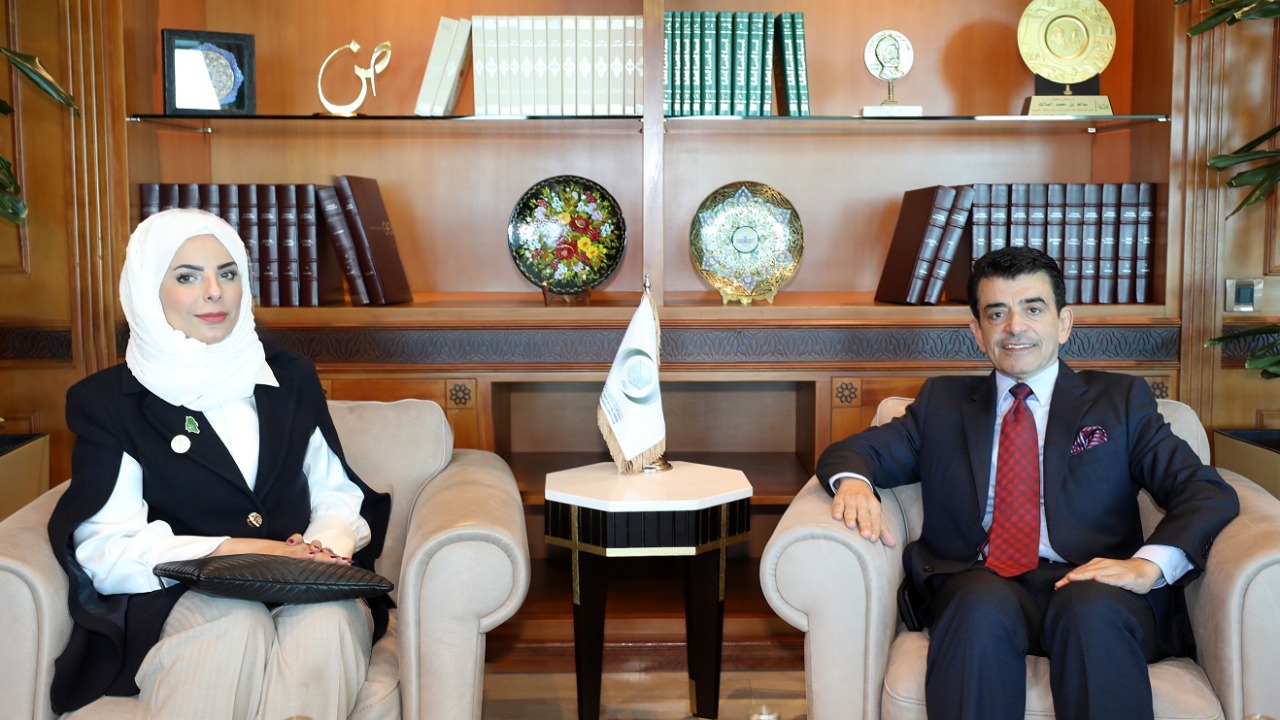 28 November 2022
Dr. Salim M. AlMalik, Director-General of the Islamic World Educational, Scientific and Cultural Organization (ICESCO), received a delegation from the Institute of Public Administration (IPA) of the Kingdom of Saudi Arabia, headed by Dr. Sara Al-Otaibi, IPA Deputy Director-General for Partnerships and Business Development, where they discussed ways to enhance cooperation between ICESCO and IPA in the areas of common interest.
At the outset of the meeting, held on Sunday (November 27, 2022) at ICESCO headquarters in Rabat, Dr. AlMalik reiterated his thanks to IPA and its Director General, Dr. Bandar bin Asad Al-Sajan, for their cooperation and the study conducted to develop the organizational structure of ICESCO.
He also reviewed the mainlines of ICESCO's vision and strategic orientations, which are based on openness and partnership with all parties to serve the Islamic world through the implementation of a set of initiatives, programmes and projects aimed at building the capacities of women and youth, consolidating the values ​​of coexistence, tolerance and civilizational dialogue, respecting cultural diversity, and encouraging investment in modern technology potentials to achieve sustainable development.
For her part, Dr. Sara Al-Otaibi commended ICESCO's role in serving its Member States and reviewed IPA's efforts in the field of administrative organization and administrative development since its inception in 1961.
At the end of the meeting, the two parties agreed to cooperate with a view to preparing an agreement for implementing a set of programmes and projects for the benefit of a number of Member States.

Afterwards, Dr. AlMalik took IPA delegation on a tour of the exhibition of the International Fair and Museum of the Prophet's Biography and Islamic Civilization, at ICESCO headquarters.
The delegation included Ms. Majd Al-Malki, Director of Gender Balance Statistics at the Gender Balance Center, and Ms. Hala Al-Saedi, Director of Local and Community Partnerships. The meeting also brought together Dr. Nidal Abuzuhri, Director of the Department of Administrative Affairs, Ms. Ramata Almami Mbaye, Head of Social and Human Sciences Sector, and Mr. Sami El-Kamhawy, Director of Information and Institutional Communication Department.