ICESCO Participates in Ceremony of King Abdullah bin Abdulaziz International Translation Award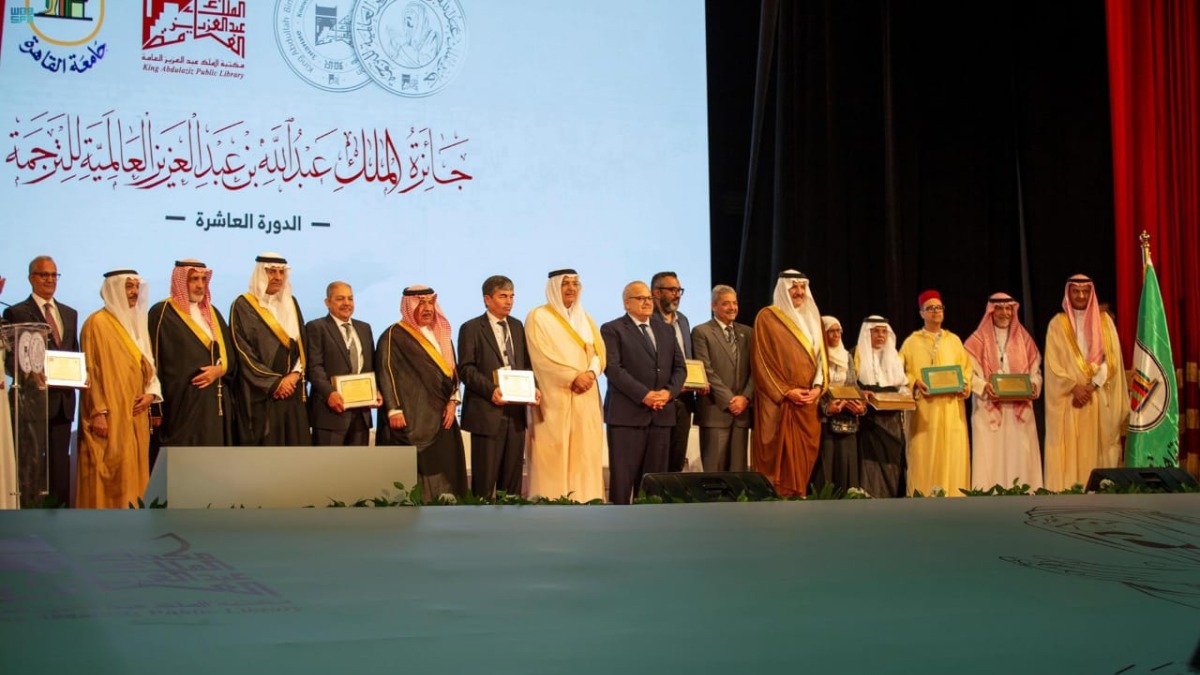 17 October 2022
The Islamic World Educational, Scientific and Cultural Organization (ICESCO) participated in the 10th ceremony of the King Abdullah bin Abdulaziz International Translation Award, which was held in the Grand Celebration Hall at Cairo University in the Arab Republic of Egypt, in the presence of ministers, high-level officials, intellectuals, thinkers, professors and the general public.
The King Abdullah bin Abdulaziz International Translation Award seeks to enhance knowledge exchange to achieve mutual benefit from human achievements, and deepen cultural communication between peoples. Since its establishment in 2006, it has been encouraging creative people in the fields of knowledge, arts, culture, and Arabic and human literature, praising the efforts exerted by translators and major scientific and academic institutions concerned with translation in the world, and stimulating them to produce excellent translation works in the fields of humanities and applied sciences to and from the Arabic language.
ICESCO was represented at the ceremony, which took place on Thursday (October 13, 2022), by Mr. Najib Riati, Cultural Advisor to the Director General, Supervisor of the Program of Culture Capitals in the Islamic World.