ICESCO Participates in Graduation Ceremony of Yemeni Ph.D. Students from Moroccan Universities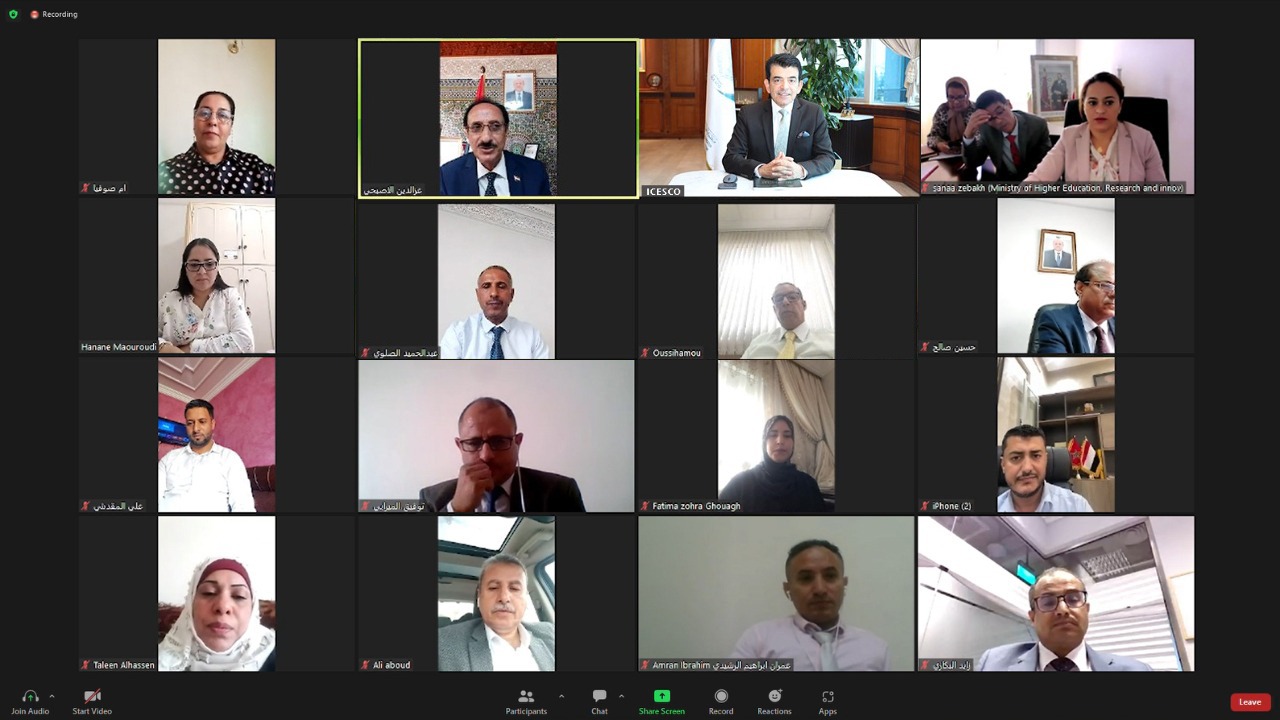 26 September 2022
Dr. Salim M. AlMalik, Director-General of the Islamic World Educational, Scientific and Cultural Organization (ICESCO), participated, via videoconference, in the graduation ceremony, held by the Yemeni Embassy in Rabat, on Monday (September 26, 2022), in honor of 84 Yemeni student researchers, who obtained their Ph.D. degrees from Moroccan universities in various disciplines, in 2022.
In his address, Dr. AlMalik stressed that education remains the path that can preserve identity and open up future prospects, whatever the circumstances. "Yemen will overcome the war and restore its stability and security. I thank the Kingdom of Morocco for the scholarships offered to Yemeni students to pursue their studies in Moroccan universities," stated ICESCO DG.
He added that ICESCO is fully prepared to receive several graduates to spend training periods in its various sectors and departments to hone their skills and ensure their professional integration.
In his opening remark, Ambassador EzzEl-Din Al-Asbah, Yemen's Ambassador to Morocco, pointed out that this ceremony coincides with the 60th anniversary of Yemen's September 26 Revolution Day, which reflects the importance of education in guiding Yemen out of the chaos and raising the voice of reason and knowledge.
He pointed out that the graduation of 84 Yemeni researchers from Moroccan universities indicates the strong ties between the Kingdom of Morocco and the Republic of Yemen, reviewing the distribution of graduates among Moroccan universities.
In the address delivered on behalf of Mr. Abdellatif Miraoui, Minister of Higher Education, Scientific Research and Innovation of the Kingdom of Morocco, Ms. Sanaa Zabbakh, Director of Partnerships and International Cooperation at the Ministry, stressed that the number of graduates reflects the strong ties between Morocco and Yemen, adding that Moroccan universities fully support Yemeni students. For his part, Mr. Hicham Oussi Hammou, from the Moroccan Agency for International Cooperation, congratulated the students for their hard work, commending the efforts of the Yemeni Embassy in Rabat.