ICESCO and German-Arab Friendship Association (DAFG) Discuss Prospects for Cooperation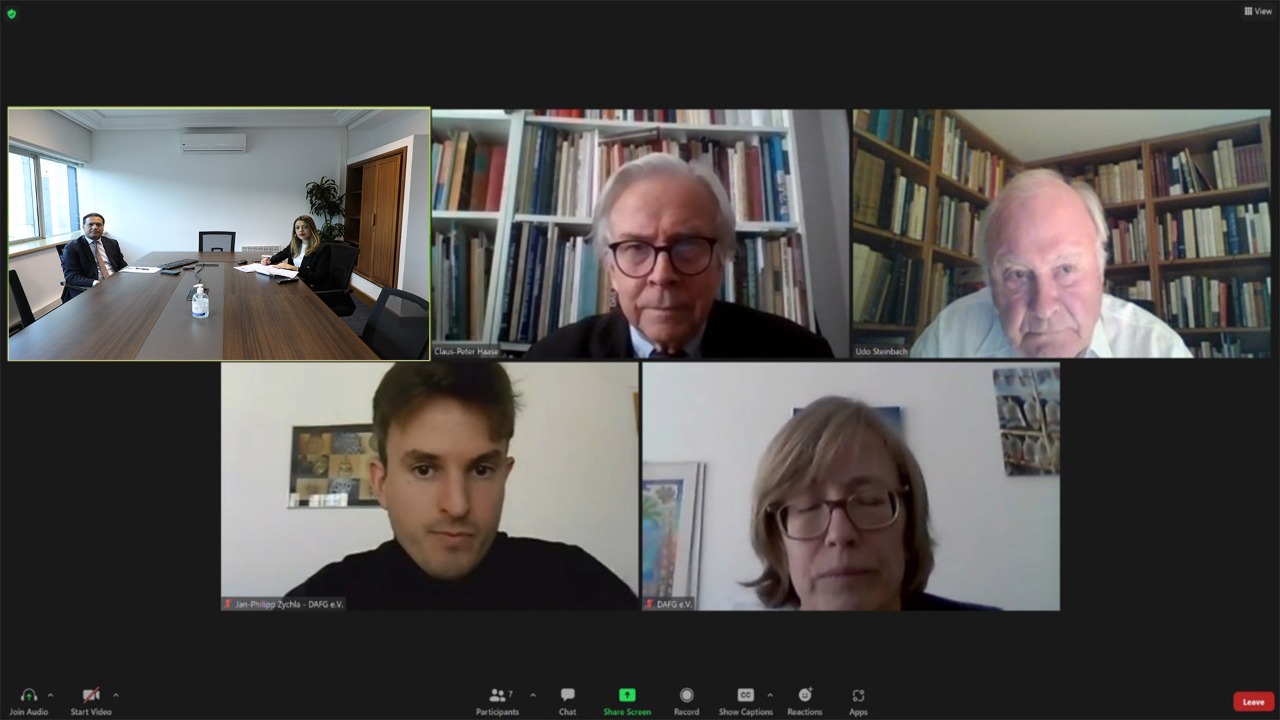 6 September 2022
The Center of Strategic Foresight of the Islamic World Educational, Scientific and Cultural Organization (ICESCO) held a meeting with the German-Arab Friendship Association (DAFG), to discuss prospects for cooperation and partnership between the two parties in the areas of building youth capacities, consolidating the values of coexistence and tolerance, and promoting civilizational dialogue.
During this virtual meeting, held on Tuesday (September 6, 2022) the two parties stressed the importance of building youth capacities in the field of security and peace through the development of joint programmes that promote civilizational dialogue between Muslim countries and Europe.
The representatives of ICESCO Center of Strategic Foresight reviewed the Organization's efforts to protect tangible and intangible heritage and the Center's future programmes in the field of supporting youth skills.
For their part, representatives of DAFG expressed their interest in cooperating with ICESCO in projects related to education, science and culture, and holding joint conferences.
Dr. Kais Hammami, Director of the Center of Strategic Foresight, represented ICESCO in this meeting, while the Arab-German Friendship Association was represented by Dr. Udo Steinbach, Director of the Center for Middle Eastern and North African Studies of DAFG, and Dr. Claus-Peter Haase, Vice President of the Association, in charge of Culture and Science Education and Training, as well as a group of the Association's work team.