ICESCO DG and Azerbaijani Minister of Education Explore Strengthening Cooperation between the Organization and the Ministry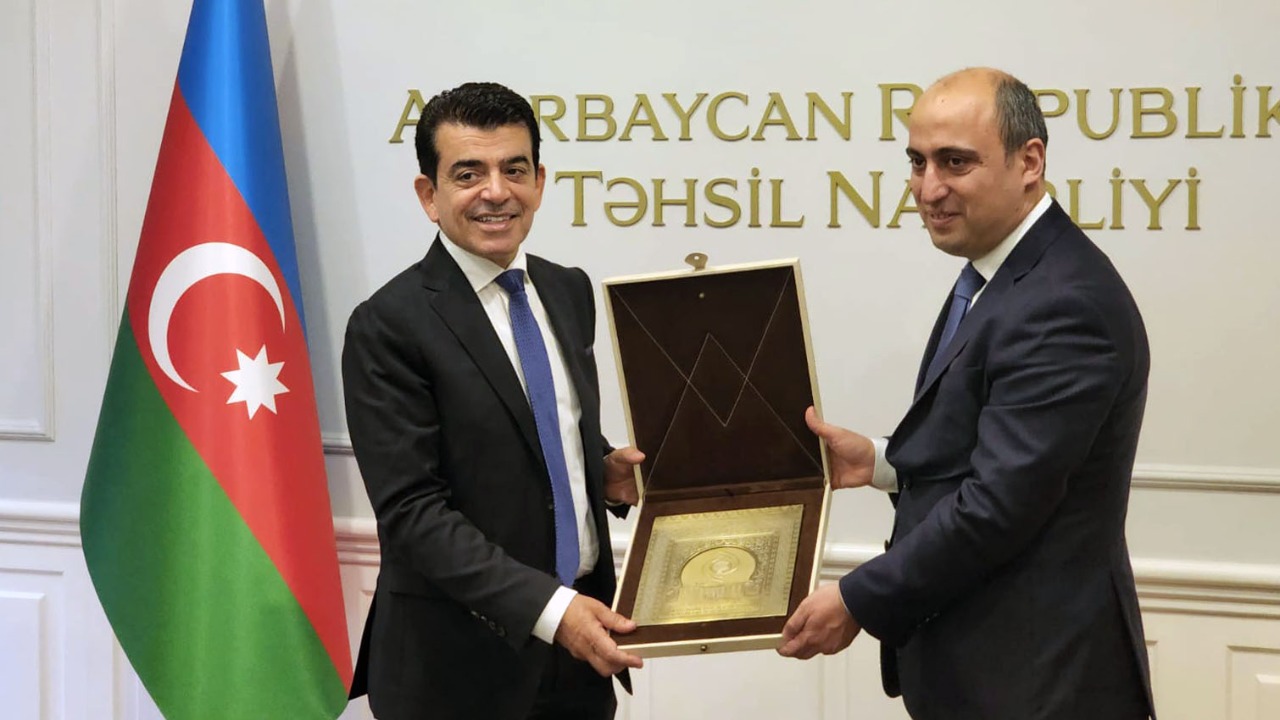 21 May 2022
Dr. Salim M. AlMalik, Director-General (DG) of the Islamic World Educational, Scientific and Cultural Organization (ICESCO), and Mr. Emin Amrullayev, Minister of Education of the Republic of Azerbaijan, discussed strengthening cooperation between ICESCO and the Ministry in several areas of common interest.
The meeting, which took place on Friday, May 20, 2022, in the presence of Mr. Tural Akhmetov, Director of International Cooperation of the Azerbaijani Ministry of Education, as part of the ICESCO DG visit to the Republic of Azerbaijan, to attend the International Conference on "Advancing the Post-Conflict Humanitarian Agenda: Sustainable Development through Revitalizing the Cultural Environment," which was held in Shusha on Thursday, May 19, 2022.
Mr. Emin Amrullayev expressed his happiness for the constructive cooperation between ICESCO and Azerbaijan in the field of education, lauding the signing of the agreement between ICESCO and Baku State University to establish the ICESCO Chair for Biomedical Materials at the university to promote scientific research. He also commended ICESCO's program to train youth on how to establish and develop small projects in the field of technology and innovation, which was implemented in partnership with the government of Azerbaijan.
The meeting discussed the launch of a program on "Youth to Youth" in cooperation between the two parties, holding an international conference on youth and peace, and providing scholarships for students of the Islamic world in Azerbaijan's universities, to promote the exchange of experiences and develop the skills of researchers in vital fields.
At the close of the meeting, the two parties agreed to meet regularly to consolidate cooperation between ICESCO and the Azerbaijani Ministry of Education, especially after signing the agreement of the ICESCO Regional Office in Baku.