ICESCO and Nigerian Center for Arabic Research Explore Cooperation Prospects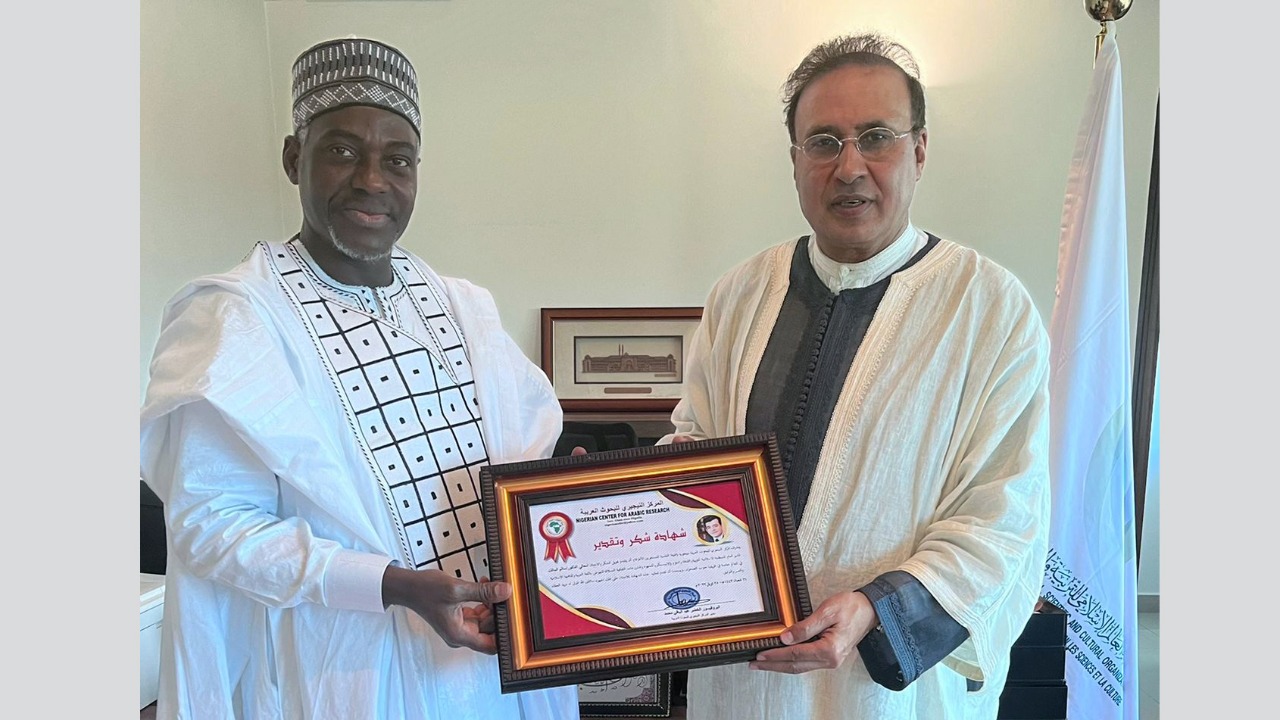 1 April 2022
Dr. Abdelilah Benarafa, Deputy Director-General of the Islamic World Educational, Scientific and Cultural Organization (ICESCO), met with Dr. Khidr Abdul Baqi Muhammad, Director of the Nigerian Center for Arabic Research, and together they explored prospects for cooperation between the Organization and the Centre.

During the meeting, held on Friday, April 1st, 2022, at ICESCO headquarters in Rabat, Dr. Benarafa noted that, in light of its new vision and action strategy, ICESCO is keen to cooperate with the leading institutions in the areas of education, science and culture, and to support distinguished initiatives in the Member States in concert with the Organization's National Commissions.
He also expressed ICESCO's keenness to cooperate with the Nigerian Center for Arabic Research to develop the Organization's support for Arab-Islamic culture in Nigeria and sub-Saharan African countries and to enhance its contribution to the development of academic research in the Arabic language and culture and their history in West and Central Africa.

For his part, Dr. Khidr Abdul Baqi Muhammad hailed ICESCO's efforts and pioneering initiatives in the field of Islamic culture and identity preservation, as well as its contribution to the modernization of educational, scientific and cultural systems in African countries and the other Member States.