ICESCO Takes Part in Closing Ceremony of Project Aimed at Improving Mental Health of Gaza's Children Through Music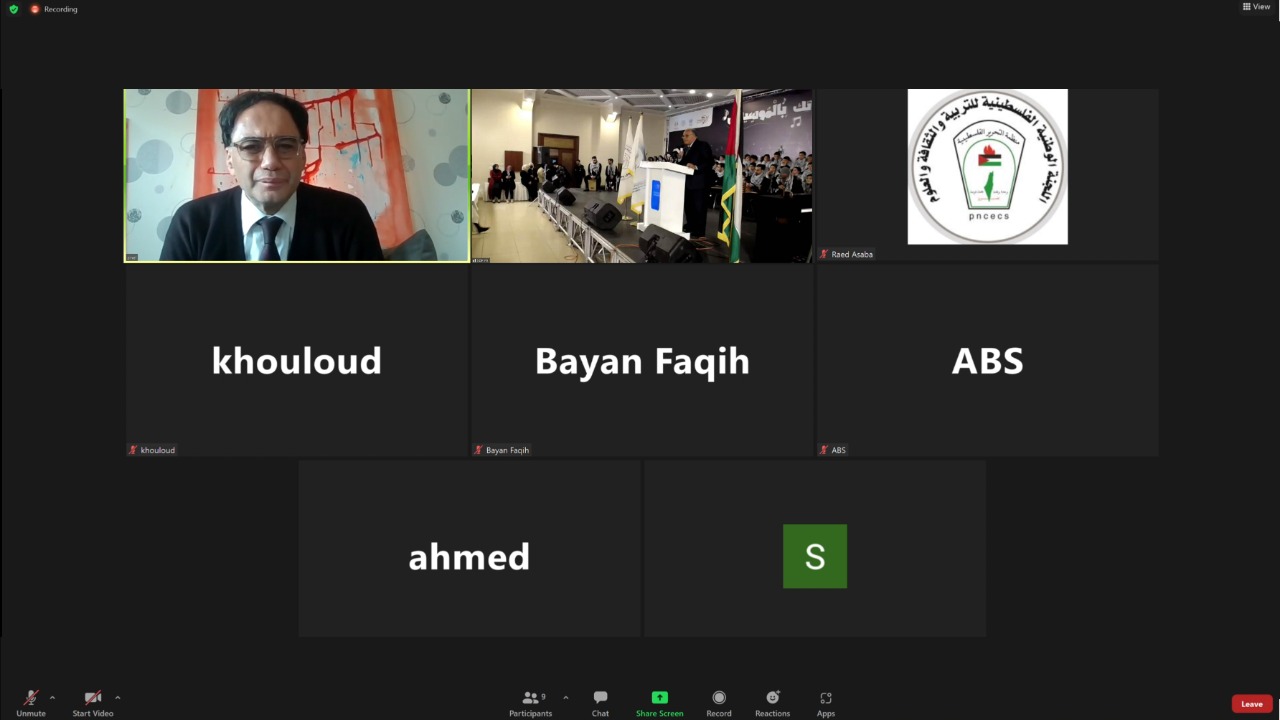 28 February 2022
The Islamic World Educational, Scientific and Cultural Organization (ICESCO) took part in the closing ceremony of the ICESCO-funded project "Enjoy Your Life with Music" Project, organized in Gaza by the Palestinian National Commission for Education, Culture and Science in partnership with Al-Sununu Association for Culture and Arts. The project is aimed at improving the mental health of Gaza's children, particularly those who have been exposed to violence and suffer from post-traumatic stress, through music therapy as a means of creative expression with various psychological benefits that help unlock children's full potential.
Dr. Mohammed Zine El Abidine, Head of ICESCO's Culture and Communication Sector, represented the Organization at the ceremony held on Saturday, February 26, 2022, via videoconference. In his statement, Dr. Zine El Abidine emphasized the need for a peaceful and serene world, free from conflict and hostility, noting that music is a universal language we all understand that has deep philosophical roots and appeals to the mind and soul.
"ICESCO endeavors to promote peace and believes in the role of young people in peace-building, a strong conviction that was translated into numerous programmes geared towards training youth and building their capacities in various areas, namely in anchoring peace and coexistence and promoting technology, innovation, and strategic foresight," added Dr. Zine El Abidine.
At the close of the ceremony, Al-Sununu Association for Culture and Arts offered its shield to Dr. Salim M. AlMalik, ICESCO Director-General (DG), in recognition of his efforts and appreciation of the Organization's support to this programme. Dr. Dawas Dawas, Secretary-General of the Palestinian National Commission for Education, Culture and Science, Chairman of ICESCO's Executive Council, received the shield on behalf of ICESCO DG.