ICESCO Participates in 4th Arab Sustainable Development Week, in Cairo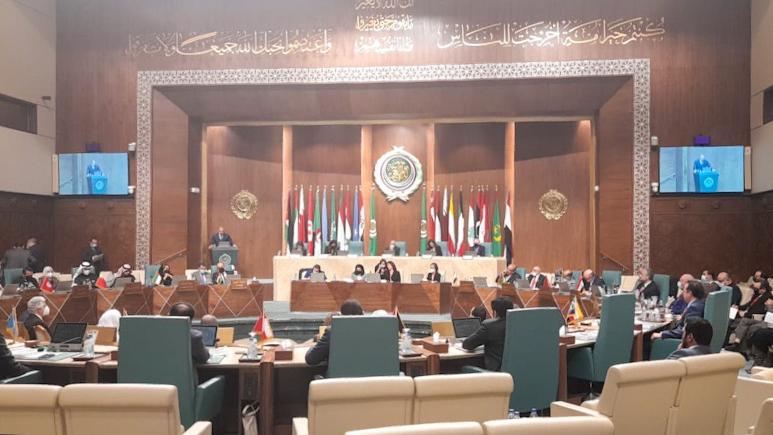 14 February 2022
The Islamic World Educational, Scientific and Cultural Organization (ICESCO) is participating in the 4th Arab Sustainable Development Week, that the League of Arab States organizes, in partnership with the Egyptian Ministry of Planning and Economic Development, under the theme "Together for Sustainable Recovery," under the patronage of His Excellency President Abdel Fattah al-Sisi, with the participation of high-level representatives of many international organizations, private institutions and civil society. The event aims at discussing the effects of the Covid-19 pandemic and flexible recovery through sustainability standards and development planning.
Ms. Amira Al-Fadil, Head of Partnerships and International Cooperation Sector at ICESCO represents the Organization in the Arab Week, which kicked off on Sunday, February 13, 2022, in Cairo. ICESCO's participation comes within the framework of the Organization's new vision and action strategy, which seeks to support Member States' efforts to achieve the Sustainable Development Agenda 2030 through activities in its areas of competence, namely education, science, culture and communication.
The Week's program features the launch of the Arab Initiative to End Hunger and the Arab Science and Technology Network for Sustainable Development as well as reviewing the inspiring experiences of Arab youth in the field of sustainable development and issuing a report on sustainable development financing in Egypt.
The working sessions of the Arab for Sustainable Development Week address topics related to the Arab Sustainability Initiative, urban water security for sustainable development, the role of digital transformation and artificial intelligence in achieving Sustainable Development Goals, and anticipating the future opportunities and skills considering modern technological changes and the post-Covid-19 world.
The participants will also explore the role of funding institutions in achieving sustainability, supporting the achievement of Sustainable Development Goals in conflict-affected countries and conducting studies on impact assessment, and supporting institutions to reach a comprehensive approach towards comprehensive recovery, well-being and quality of life.