ICESCO Workshop on Developing Arabic Language Teachers' Skills Kicks off in Gabon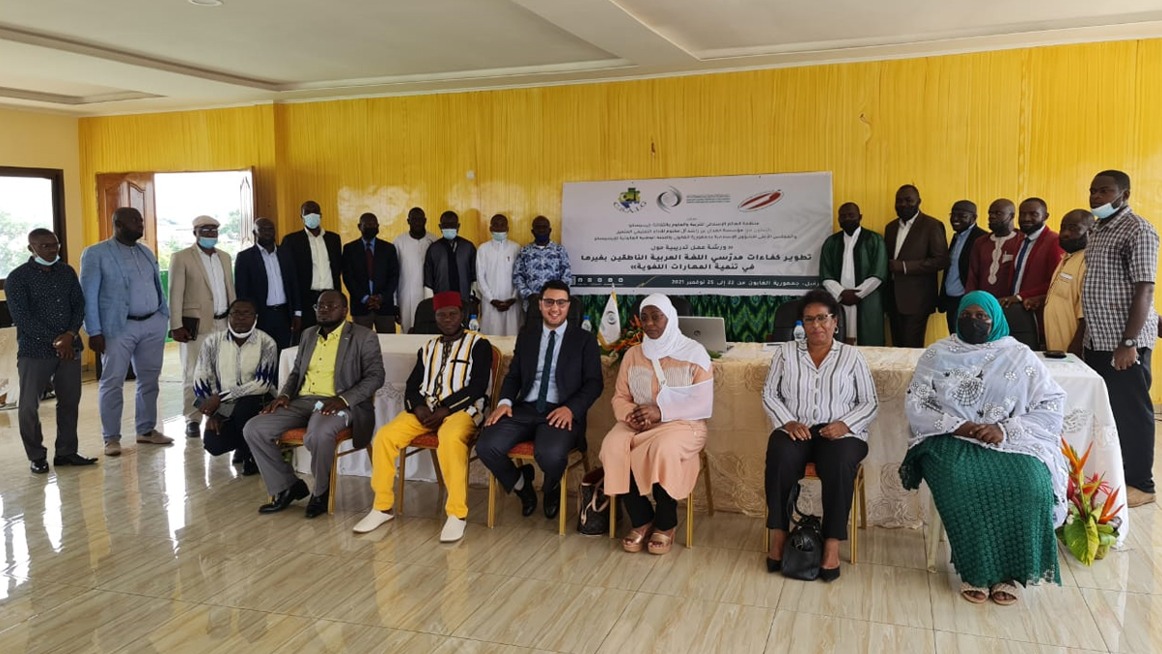 23 November 2021
The Islamic World Educational, Scientific and Cultural Organization (ICESCO) organizes a training workshop on developing the skills of the teachers of Arabic for non-Arabic speakers, in Libreville, Gabonese Republic, in cooperation with Hamdan Bin Rashid Al Maktoum Foundation for Distinguished Academic Performance, the Gabonese Supreme Council for Islamic Affairs, and the Gabonese National Commission for Education, Science and Culture.
The workshop, which kicked off on Monday, November 22, 2021, is part of ICESCO's plan for 2021 and comes in response to the priorities and needs of Member States. It is also within the framework of the Organization's new vision and efforts to develop and update the strategies of teaching Arabic for non-Arabic speakers in the Member States. The measure is based on the most effective and appropriate educational approaches to the local learning environment and benefits from the technological means in teaching Arabic in non-Arab cultural environments.
The four-day workshop aims to develop the participants' competencies and teaching skills by discovering the latest developments in educational linguistics and the educational strategies and procedural steps in teaching various subjects to develop the four basic language skills (listening – speaking – reading – writing), and learning the evaluation mechanisms and how to prepare auxiliary and complementary educational materials in teaching various language subjects.
Twenty-five educational officials and Arabic language teachers from different regions of Gabon participate in the workshop, which will include educational interventions and presentations on five axes: introducing the challenges and difficulties in teaching Arabic in Gabon, reviewing the major educational strategies in teaching language skills, diversifying the strategies of teaching language skills according to educational levels, highlighting the tools for evaluating learning levels in Arabic for non-Arabic speakers, and how to prepare remedial lessons to enhance skills development strategies.
Dr. Youssef Ismaili, Expert at ICESCO Center of Arabic for Non-Arabic Speakers, moderates the workshop and supervises its organizational aspects with the help of Gabonese experts.