ICESCO Participates in First International Youth Forum in Morocco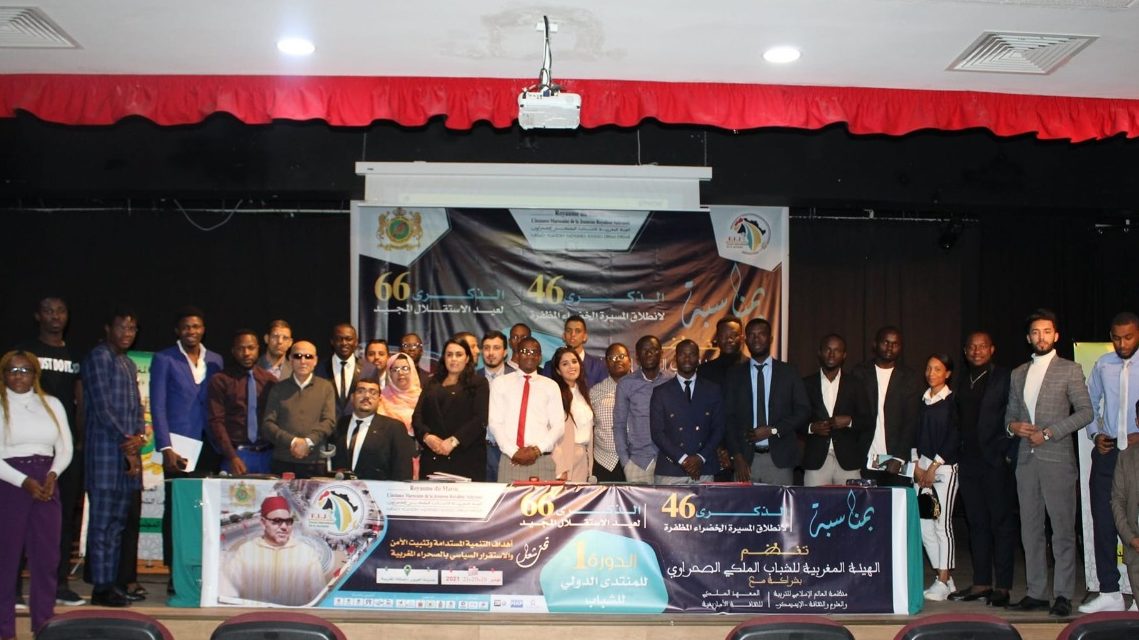 23 November 2021
The Social and Human Sciences Sector of the Islamic World Educational, Scientific and Cultural Organization (ICESCO) participated in the first International Youth Forum organized by the Moroccan Body for Royalist Sahrawi Youth, on 19-21 November 2021, in Laayoune, Morocco, under the theme 'Youth and Civil Society Contribution to the Achievement of Sustainable Development Goals for the Promotion of Peace and Stability in Africa'.
In his intervention during the session on Youth, Citizenship and Peace, Mr. Alioune Ndiaye, Program Manager at ICESCO Social and Human Sciences Sector, noted that the Organization's new vision and action strategy attach great importance to young people, emphasizing their instrumental role in achieving peace, security and prosperity. He also highlighted the achievements of ICESCO's Leadership Training in Peace and Security Program (LTIPS), which benefited 30 young peace ambassadors in its 2021 edition.
For his part, Dr. Nami Salihi, Expert at ICESCO Culture and Communication Sector, stressed the need for preserving the intangible cultural heritage while explaining the concepts of environmental management, traditional techniques and technical know-how, and underlining their role in sustainable development through the optimal use of natural resources.
Ms. Aziza Laghzal, ICESCO Peace Ambassador and member of 2021 LTIPS's cohort from Morocco, shared her experience in the program, highlighting how the training sessions enabled her to improve her leadership skills in the fields of peace, security and social cohesion.