ICESCO Commends ABEGS' 2021 Publications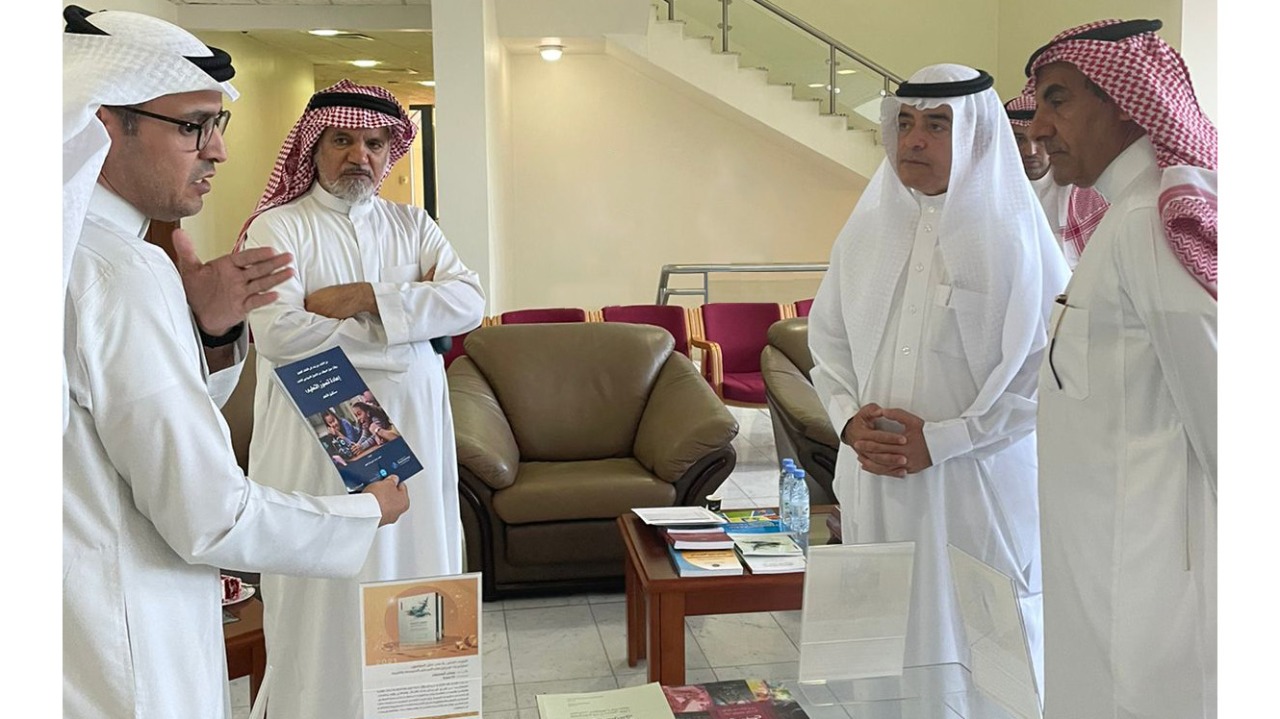 22 October 2021
Dr. Salim M. AlMalik, Director-General (DG) of the Islamic World Educational, Scientific and Cultural Organization (ICESCO), commended the quality and quantity of the remarkable books that the Arab Bureau of Education for the Gulf States (ABEGS) published and reproduced in 2021, tackling key issues. Dr. AlMalik also noted the role and efforts of Dr. Abdulrahman Al-Assimi, ABEGS Director-General, in this great achievement and in strengthening the efforts of the Bureau Member States geared towards developing their educational systems.
The statement was part of Dr. Al-Malik's address during his participation in the launch of ABEGS' publications, on Thursday, October 21, 2021, at the Bureau's headquarters, in Riyadh. DG's participation was a response to a kind invitation from Dr. Al-Assimi, who indicated that ABEGS provides the new publications and others on its official website and platforms, where visitors can have access to the books' summaries and buy them online as well.
ABEGS's new publications include, among others, "Trends Shaping the World in 2019," "Education in the Gulf Countries: Towards Sustainable Development," "Bold Goals of Education: How Governments Define the Objectives of Educational Systems," "Classroom Problems and Solutions: Dealing With the Roots of Academic and Behavioral Problems" "Create, Learn and Succeed: Building the Culture of Creativity in Your School," "Project-Based Teaching: How to Build up Effective Participatory Learning Experiences," "Hidden Powers of the Teenage Brain: Strategies for Teaching Middle and High School Students," "Digital Citizenship: Empowering Students to Engage in Electronic Communities," "Teachers Rapid Assessment," and "Teaching Artificial Intelligence: Exploring New Prospects of Learning."
In August 2021, ABEGS launched an initiative to provide all educators, stakeholders and educational bodies with access to all its educational publications, in either electronic or paper format, to achieve the objectives of the educational sector in supporting educational knowledge.