Exploring Prospects of Cooperation Between ICESCO and the Egyptian Ministry of Planning in the Field of Entrepreneurship and Innovation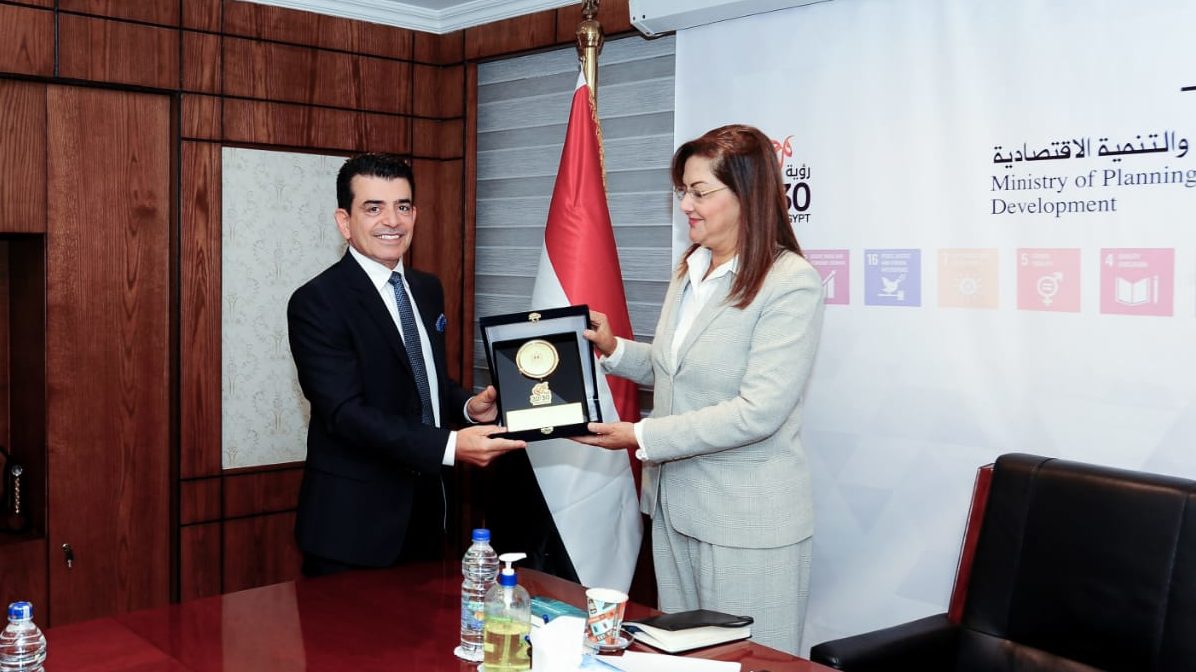 26 September 2021
Dr. Salim AlMalik, Director-General (DG) of the Islamic World Educational, Scientific and Cultural Organization (ICESCO), and Dr.Hala Helmy El-Said, Minister of Planning and Economic Development of the Arab Republic of Egypt, discussed the prospects of joint cooperation between ICESCO and the Ministry in the field of entrepreneurship, through the Rowad 2030 project, and programs of training and capacity-building for women and youth with future skills.
During the meeting, held on Sunday, September 26, 2021, Dr. AlMalik commended the efforts made by the Ministry of Planning in the field of training and capacity-building of youth and the initiatives the Ministry launched, stating that their success is not limited to Egypt only, but positively affects several African countries. He expressed ICESCO's readiness to cooperate with the Ministry in the field of entrepreneurship and dissemination of its culture in the Member States.
ICESCO DG stressed that the Organization's vision and work strategy attach great importance to the capacity-building of youth and women and encourage them to become entrepreneurs. He added that "the Organization, in cooperation with several donor institutions, has achieved great success in supporting this field in many African countries and in spreading a culture of innovation in the countries of the Islamic world."
Dr. Hala Helmy El-Said reaffirmed the Ministry of Planning's keenness to build fruitful cooperation with ICESCO in several fields, particularly entrepreneurship. She also noted that the Rowad 2030 project revolves around stimulating and enriching the culture of innovation and entrepreneurship as it offers specialized qualification programs in cooperation with local and global major universities.
Dr. Helmy El-Said, equally, expressed her desire to transfer the project's experiences to the countries of the Islamic world, to implement and launch the "One Million Entrepreneurs" campaign for the benefit of the Organization's Member States and to make it available in four languages: Arabic, English, French, and sign language.
At the end of the meeting, the Egyptian Minister of Planning presented the Ministry's shield to ICESCO DG.