ICESCO takes part in the 8th OIC Ministerial Conference on Women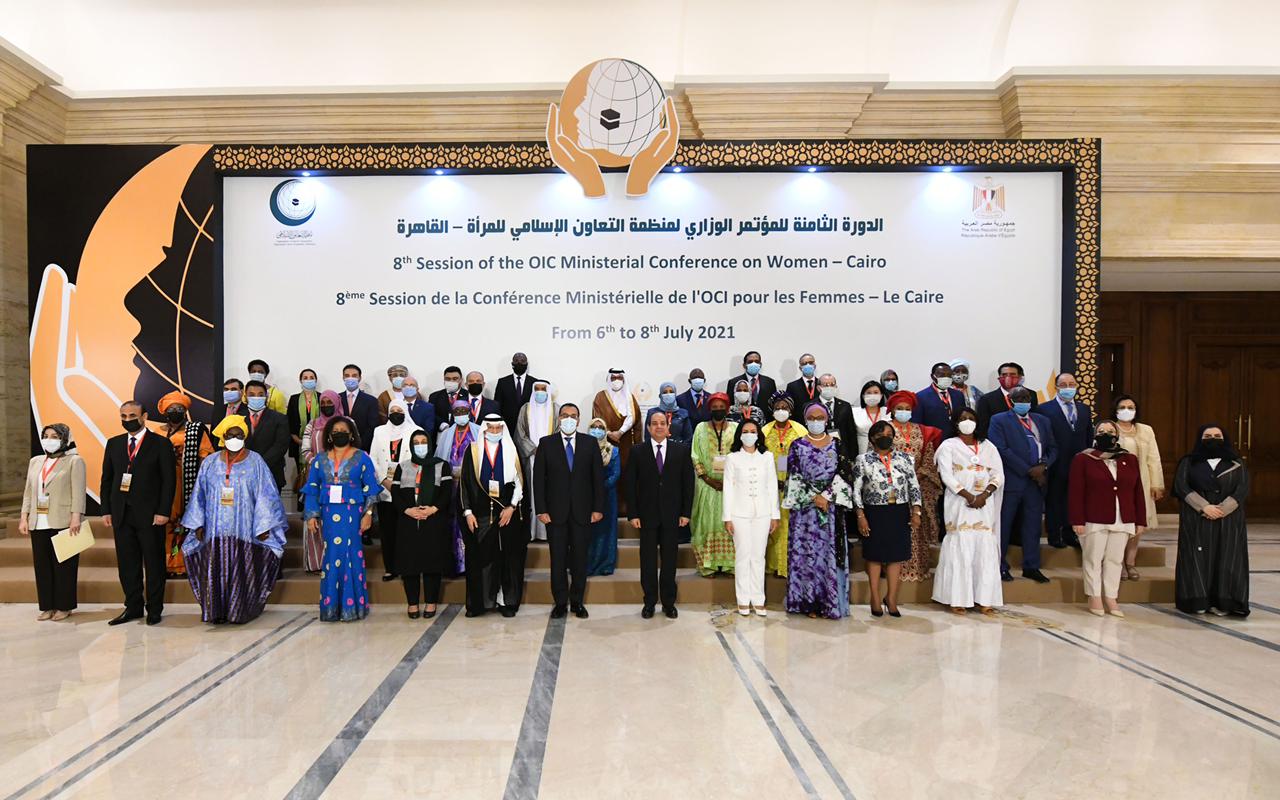 9 July 2021
The Islamic World Educational, Scientific and Cultural Organization (ICESCO) took part in the 8th Ministerial Conference of the Organization of Islamic Cooperation (OIC) on Women, which was opened by H.H. Mr. Abdelfattah El-Sisi, President of the Arab Republic of Egypt, today, Thursday 8 July 2021, at the new Administrative Capital. The Conference saw the participation of Dr. Youssef bin Ahmed Al-Othaimeen, OIC Secretary-General, and a host of ministers in charge of women affairs in the OIC Member States.
The Conference, which was held under the high patronage of President El-Sisi, under the theme "Preserving the Achievements of Gender Equality and Empowerment of Women in the Lights of the COVID-19 Pandemic and Beyond," featured the launch of the Women's Development Organization (WDO) at its permanent headquarters in Egypt. The WDO will be the first international organization, within the framework of the OIC, specialized in promoting and protecting women's rights in all OIC Member States. Ms. Hélène Marie Laurence, Minister of Women, National Solidarity and Family in Burkina Faso, President of the 7th Session of the Conference, handed over the presidency of the 8th session of the Conference to Dr. Maya Morsy, President of the National Council for women in Egypt.
ICESCO was represented by a delegation including Ms. Sally Mabrook, Director of the Office of ICESCO Director-General, and Ms. Zineb Iraqi, Supervisor of ICESCO General Secretariat of National Commissions and Conferences. The ICESCO representatives gave an overview of ICESCO's vision and strategy on supporting women and promoting their roles in achieving sustainable development. The representatives also highlighted key activities the Organization implemented in close cooperation with the ICESCO Member States and several strategic partners in the areas of education, culture and science, focusing on activities carried out as part of ICESCO's proclamation of 2021 as the Year of Women, which was granted the high patronage of His Majesty King Mohamed VI of the Kingdom of Morocco.
The Conference issued a resolution highly commending ICESCO's initiative to proclaim 2021 as the Year of Women and called on OIC organs and institutions to follow the steps and cooperate with ICESCO.