ICESCO Director-General Receives CEO of Saudi Fund for Development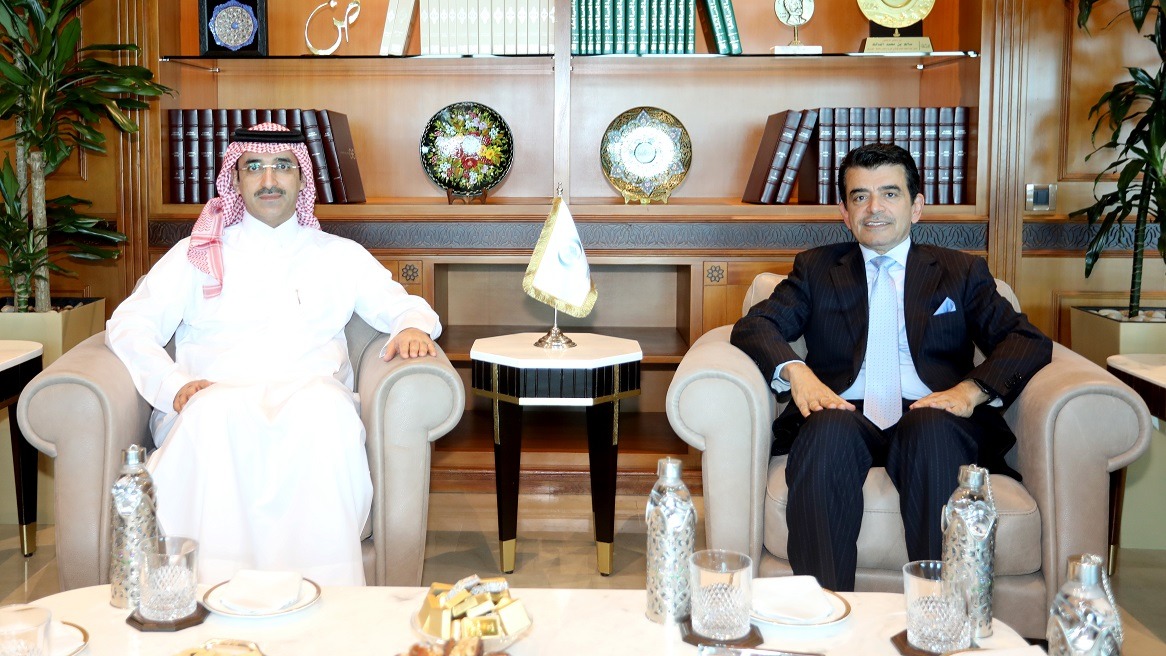 12 June 2021
Dr. Salim M. AlMalik, Director-General (DG) of the Islamic World Educational, Scientific and Cultural Organization (ICESCO), received Mr. Sultan Bin Abdulrahman Al-Marshad, CEO of the Saudi Fund for Development, who paid a visit to the Organization's headquarters, in Rabat, today, Friday, June 11, 2021.
During the meeting, which also brought together some directors of ICESCO's sector, Dr. AlMalik reviewed the salient programs and projects that the Organization is implementing, in cooperation with the competent authorities in several Member States. The DG also reviewed the new vision and action strategy of ICESCO, which seek further communication with the Member States to identify their priorities and needs, develop programs and activities that meet these needs, open up to non-Member States, international and donor organizations, bodies and institutions, and build partnerships with them for the benefit of the countries of the Islamic world and Muslim communities around the world.
ICESCO DG also highlighted the key initiatives, programs, and projects that the Organization launched and implemented to support the efforts geared towards addressing the COVID-19 pandemic and assisting many countries in facing the effects of the pandemic on the fields of education, science, and culture.
For his part, the CEO of the Saudi Fund for Development praised the roles of ICESCO in its areas of competence and its support to its Member States during the COVID-19 pandemic.
The Saudi Fund for Development was established in 1974. Its objectives include financing development projects by granting loans to developing countries and providing grants for technical aid to finance studies and institutional support.