ICESCO Allocates USD 1 million to Restore Collections of 30 Museums in Islamic World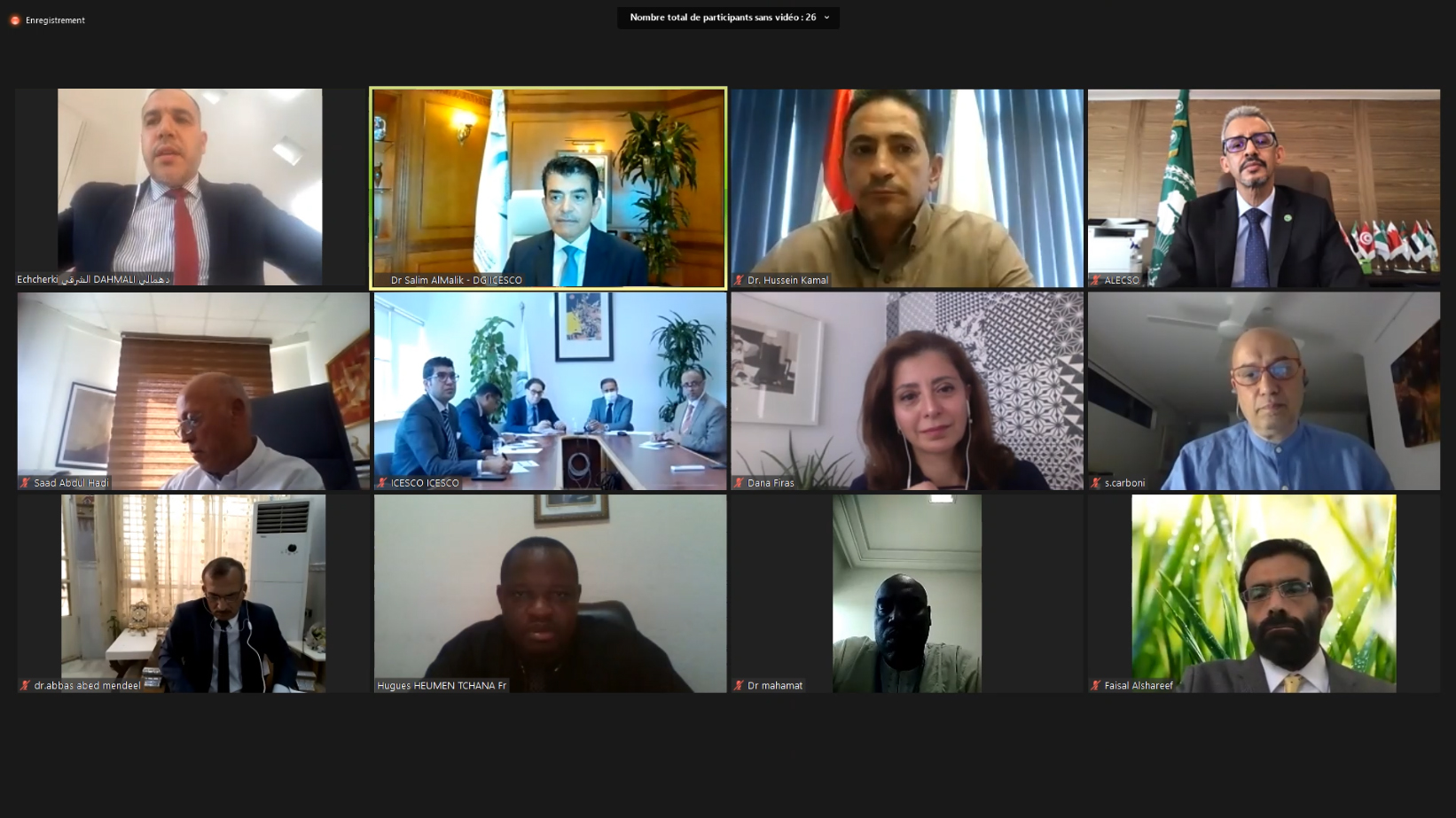 4 October 2020
Initiative to create accessible routes in museums and provide exhibit labels in Braille
The Director-General (DG) of the Islamic World Educational, Scientific, and Cultural Organization (ICESCO), Dr. Salim M. AlMalik, announced that the Organization allocated one million dollars to restore the collections of 30 museums affected by crises in the Islamic world.
Dr. AlMalik called on countries, government institutions, and authorities in charge of heritage to continue discharging their roles during and after the COVID-19 crisis. The stakeholders must take all the necessary measures to reopen museums and raise peoples' awareness of the importance of their preservation, he added.
The statement came in at his address during the opening session of the international webinar "Using Technology in Managing Risks and Crises Facing Museums in the Muslim World." ICESCO held the event on September 30, in cooperation with the International Council of Museums (ICOM).
The event saw the participation of several museum managers in the Islamic world. The opening session featured Princess Dana Firas, President of the Jordanian National Committee of the International Council on Monuments and Sites (ICOMOS Jordan), Dr. Mohamed Ould Amar, Director General of Arab League Educational, Cultural and Scientific Organization (ALECSO), and Mr. Ech cherki Dahmali, Vice-President of the Arab Museums Organization (ICOM-Arab).
Dr. AlMalik proclaimed the creation of the Network of Islamic Art Museums. The Organization also adopted an initiative to aid people with specific needs to tour museums through the creation of accessibilities, and preparation of exhibit labels in Braille, he continued.
The DG also reiterated ICESCO's willingness to cooperate and partner with all organizations interested in museums, namely ICOM.
Dr. AlMalik underscored that the vulnerable infrastructures of museums in the Islamic world remain an impediment to publicizing their treasures. At the time the webinar was taking place, about 94% of museums in the world were closed since last March and several Islamic world's museums faced the threat of complete closure.
ICESCO's DG underlined the importance of taking advantage of technological advances and AI applications to promote the cultural sector. Modern technology can improve the situation of museums, manage the risks within cultural institutions, and allow the large public access to the cultural property the Islamic world's museums host, either through websites or virtual visits on social networks.
Dr. AlMalik noted that ICESCO is keeping pace with the changes unfolding in the world through proactive foresight as the world witnesses a technological revolution and imminent authority of AI in digital cultural transformation. He added that vulnerable countries need to be guided during the transformation to avoid the cultural divide, an inevitable corollary fallout of the widening digital disparity.