ICESCO Director General Receives Oman Ambassador to Rabat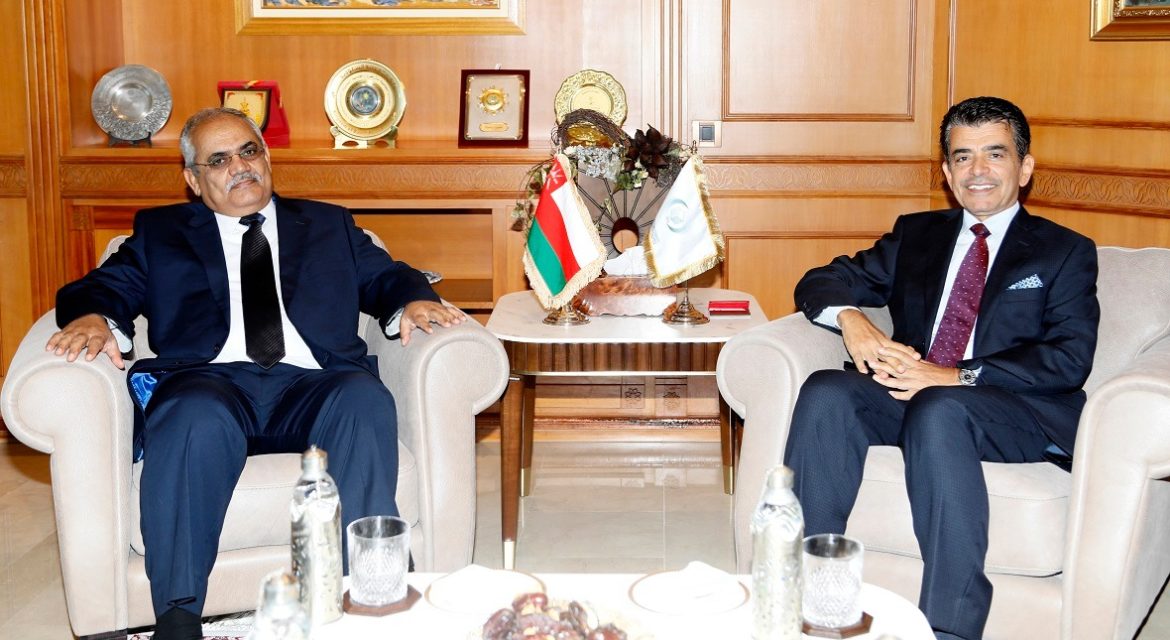 17 August 2020
The Director-General (DG) of the Islamic World Educational, Scientific, and Cultural Organization (ICESCO), Dr. Salim M. AlMalik, and the Ambassador of the Sultanate of Oman to Morocco, Dr. Said Ben Mohamed Al Baraami, explored Thursday, August 13, potential cooperation between organization and the country in education, science, and culture.
Dr. AlMalik reviewed the Organization's major achievements over the past year, most notably the establishment of specialized centers for strategic foresight, heritage, artificial intelligence, and Arabic courses for non-native speakers.
He also reviewed ICESCO's initiatives, activities, and programs to boost Member States' efforts in face of the adverse repercussions of the COVID-19 pandemic. The initiatives align with the Organization's vision and strategy to tailor programs to the needs of the beneficiary Member State.
ICESCO's DG lauded the strong ties binding the Organization and Oman, while noting the generous support His Majesty Sultan Haitham bin Tariq extended to the field of culture in Oman when he served as Minister of Heritage and Culture.
Dr. Al Baraami reaffirmed that he follows with interest ICESCO's activities, conferences, and events, he also commended its initiatives and programs during the COVID-19 crisis and the importance it attaches to artificial intelligence, a field of paramount importance for the countries of Islamic world.
Ambassador Al Baraami underlined that conferences and specialized workshops in the fields of science, culture and foresight present opportunities of cooperation between ICESCO and Oman.