ICESCO and Singapore Explore Future Cooperation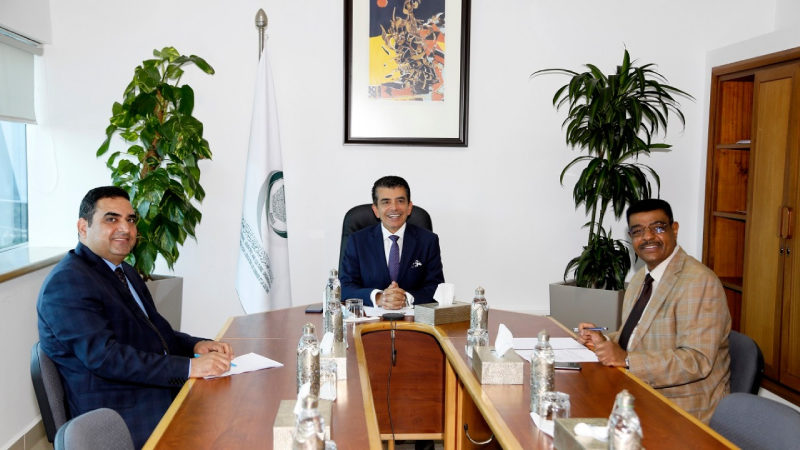 12 August 2020
Dr. Salim M. Al-Malik, Director-General (DG) of the Islamic World Educational, Scientific, and Cultural Organization (ICESCO) and Mr. George Goh, Non-Resident Ambassador of Singapore to Morocco, held a videoconference yesterday, August 11, to discuss cooperation prospects between the Organization and the country in the fields of education, science, and culture.
The DG underlined the open-door policy in ICESCO's vision and strategy, which seeks to serve ICESCO's Member States and Muslim communities across the globe. He noted that ICESCO adopted a new regulations charter for Observer States to ensure active participation in various initiatives. He seized the opportunity to invite Singapore and other countries to join ICESCO as Observer States.
The DG highlighted ICESCO's substantial and concrete initiatives, activities, and programs during the COVID-19 pandemic. Dr. AlMalik reaffirmed that the initiatives supported the most vulnerable Member States in mitigating the impact of the pandemic on education, science, and culture.
Foremost among these initiatives, he stated, is the "Comprehensive Humanitarian Coalition", which received wide recognition and engagement from many countries, international organizations and institutions, and donors. The Coalition gears its projects towards assisting local communities in a number of countries, especially in Africa. He invited Singapore to join the coalition.
For his part, Mr. Goh expressed his delight for holding this meeting, reaffirming his country's keenness to cooperate with ICESCO in its areas of competence. He added that his country is open to sharing its educational experience, which has scored major successes.
The two parties agreed to look into joint school grant opportunities for Member States students to study in the universities of Singapore. The cooperation discussion also covered scientific research and artificial intelligence, which lies at the heart of ICESCO's interests.