"The Ultimate Journey" Exhibition at "ICESCO Digital Home"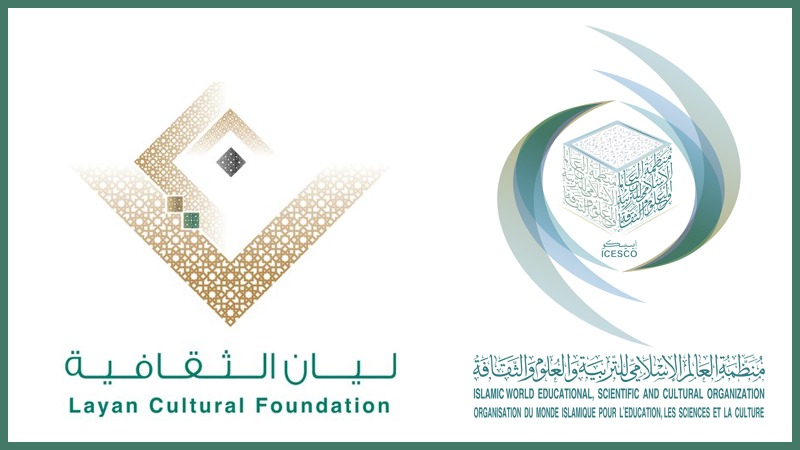 21 June 2020
In response to the request of the Islamic World Educational, Scientific and Cultural Organization (ICESCO), to "Layan Cultural Foundation", His Highness Prince Faisal bin Abdullah bin Mohammad Al-Saud, Chairperson of the Foundation's Board of Trustees, kindly agreed to virtually exhibit the rare paintings of "the Ultimate Journey" Exhibition, on "ICESCO Digital Home".
The exhibition displays paintings drawn by artists from various countries wherein they freely express their feelings towards the three mosques to which Muslims undertake journeys (the Sacred Mosque; the Prophet's Mosque and the Aqsa Mosque). While visiting the exhibition via android-based mobile phones or computers, the call to prayer can be heard in different languages of whole the world. These paintings depict the diverse and rich images each artist has formed about these sacred places depending on the angle from which they viewed them.
The paintings are available on ICESCO website via the following link:
https://www.icesco.org/%d8%aa%d8%ab%d9%82%d9%81-%d8%b9%d9%86-%d8%a8%d8%b9%d8%af/
This qualitative addition, which is part of the initiative of "Distance Culture", seeks to enrich the content of "ICESCO Digital Home" by providing access to these unique and outstanding works of art to a large public in the Islamic world and beyond.
For the record, "Layan Cultural Foundation" was established on 20 March 2007, in Riyadh, under the patronage of His Highness Prince Faisal bin Abdullah bin Mohammad Al-Saud, Former Minister of Education of the Kingdom of Saudi Arabia. It includes a host of figures interested in the field of culture and who share love and appreciation to art and heritage in general, and Arab and Islamic art in particular.
Salient among the objectives of Layan is highlighting the overall concept of the Arab civilization through diverse activities to build outstanding talents by building their capacities in the fields of drawing, Arabic calligraphy and photography; artifacts procurement; art and heritage exhibitions sponsoring and organization in the Kingdom of Saudi Arabia and worldwide; as well as publishing of research works and brochures to showcase its activities.