ISESCO and Senegal explore cooperation in the conservation and inscription if heritage sites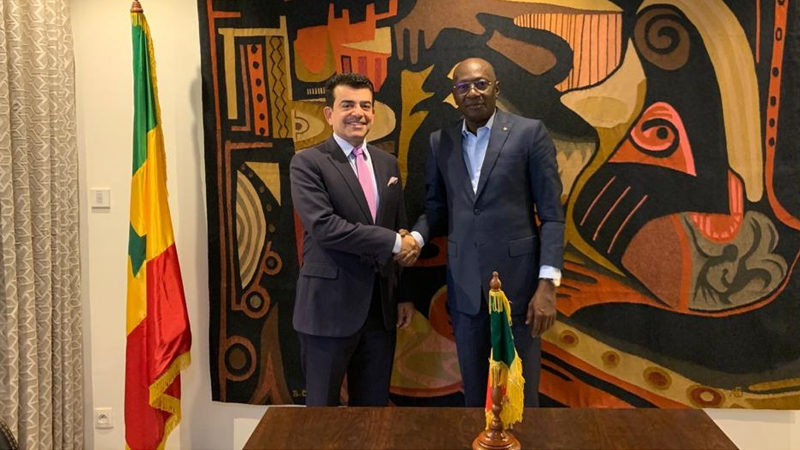 7 January 2020
Dr. Salim M. AlMalik, Director General of the Islamic Educational, Scientific and Cultural Organization (ISESCO), explored with Mr. Abdoulaye Diop, Minister of Culture and Communication of Senegal, the development of cooperation between ISESCO and the Republic of Senegal in the field of culture, particularly the conservation and inscription of heritage sites.
During this meeting, held in Dakar, Dr. AlMalik reviewed ISESCO's new vision, future strategy, and role in protecting and conserving the historical and heritage sites as well as its inscription of 132 sites on the Islamic World Heritage List.
The two parties agreed to inscribe the largest number possible of heritage sites in Senegal on the Islamic World Heritage List. ISESCO will also provide its expertise for training the Senegalese officials in charge of heritage sites inscription.
Besides, ISESCO will participate in DAK'ART – Biennial, due to be held in Senegal next February.
On his part, Mr. Diop commended ISESCO's new vision and its role in protecting heritage and supporting arts and handicrafts. The Minister instructed his staff to offer ISESCO headquarters a collection of artistic products, which symbolize the cultural creativity in Senegal.
The meeting was attended from ISESCO by Dr. Ahmed Said Bah, Director of External Relations and Cooperation, and Ms. Rahmata Almamy Mbaye, Director of Human and Social Sciences.