ISESCO Director General participates in International Festival of Cultural Diplomacy and Poetry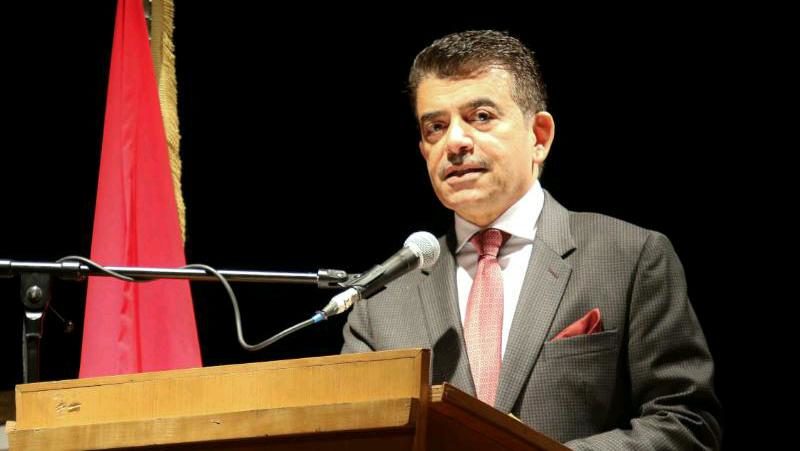 26 December 2019
The Director General of the Islamic Educational, Scientific and Cultural Organization (ISESCO), Dr. Salim M. AlMalik, took part in the closing ceremony of the 7th edition of the International Festival of Cultural Diplomacy and Poetry, organized by the Moroccan Poetry Association (RMP), on Thursday 26 December 2019, at Bahnini Hall, the Ministry of Culture, Youth and Sports, Rabat.
The ceremony featured the awarding of the World Prize of the Ambassador of Cultural Diplomacy to the poet Mr. Khaled Fateh Al-Rahman to reward his poetic works and tireless action to bolster brotherly ties between the Sudan and Morocco throughout his mandate as Ambassador of the Republic of the Sudan to the Kingdom of Morocco.
The ceremony was opened with a welcoming address by Mr. Ahmed Taghi, President of RMP, who underscored the importance of cultural diplomacy and the role of the Association, as a cultural and artistic association, in promoting cultural diplomacy and celebrating poetry.
Then, Mr. Hussam El-Din Eltayeb, Chargé d'Affaires of the Sudanese Embassy in Rabat, delivered an address thanking the RMP for having honored Ambassador Khaled Fateh Al-Rahman to whom he wished him every success.
Dr. AlMalik also made an address lauding Ambassador Fateh Al-Rahman, read some verses which he composed on the occasion and presented the honor shield to the Ambassador. Mr. Hazim Al Khateb, Ambassador of Jordan to Morocco, also presented a certificate of appreciation to the Ambassador.
At the close of the ceremony, Ambassador Fateh Al-Rahman delivered an address thanking the audience and read out a poem in tribute to Morocco.