AlMalik announces a number of initiatives to promote partnership between ISESCO and Mauritania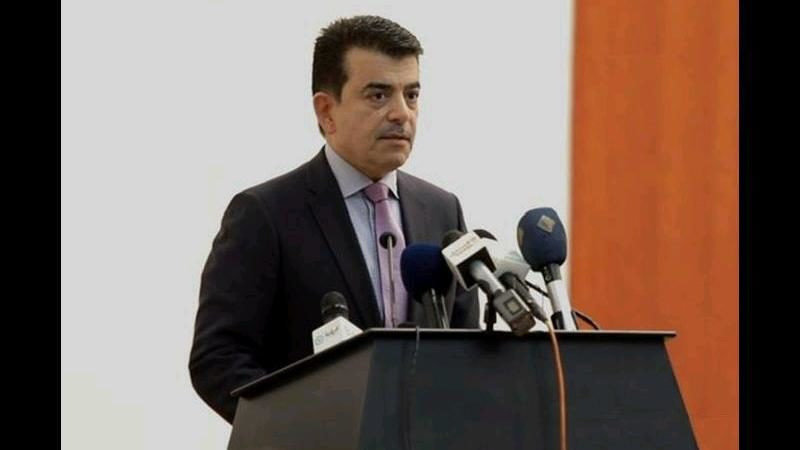 24 December 2019
Dr. Salim M. AlMalik, Director General of the Islamic Educational, Scientific and Cultural Organization (ISESCO) stressed that "cooperation between the Organization and the competent parties in Mauritania is special and covers the areas of education, science and culture. ISESCO is keen to develop and expand this cooperation according to the strategic priorities of this country in such a way as to have an impact and respond to the needs".
In his address at the award ceremony of Chinguetti Prize 2019, held today under the supervision of the President of the Republic of Mauritania, Mr. Mohamed Ould Cheikh Ghazouani, at the Congress Centre in Nouakchott, Dr. AlMalik announced a number of specific initiatives aiming at promoting cooperation between ISESCO and Mauritania, including ISESCO's willingness to support and promote the international outreach of Chinguetti Prize, schedule Nouakchott on the programme of the Capitals of Islamic Culture, contribute with its partnerships, expertise, experiences and technical and material potentials to the success of the celebration of the ancient towns in Mauritania.
ISESCO Director General also announced the establishment of a training institute for imams and Mahdara's graduates in Nouakchott with a view to training the religious and educations leaders to carry out their tasks and fulfil their mission in society. As for the Mahdara, which is a unique academic institution, Dr. AlMalik reaffirmed ISESCO's willingness to prepare a comprehensive strategic programme for its development, establish similar Mahdaras in Muslim countries with the same curriculum adopted in Mauritania, and provide the material and technical support therefore in cooperation and coordination with ISESCO Regional Educational Centre, established years ago by ISESCO in Mauritania.
The initiatives also include the inscription of Mahdara on the Islamic World Intangible Heritage List, to join the five Mauritanian heritage sites inscribed by ISESCO at the last Extraordinary Meeting of the Islamic World Heritage Committee. In his address at the ceremony, which he attended upon the invitation of the Minister of Culture, Handicrafts and Relations with the Parliament of Mauritania, Dr. Sidi Mohamed Ould Ghaber, Dr. AlMalik highlighted that "the objectives and purposes of Chinguetti Prize are consistent with ISESCO's new vision which pays special attention to the cultural heritage and scientific research as two foundations of development. Through heritage, nations reflect upon their past, have hope in the present and look forward to the future through positive dialogue and scientific research to promote the mechanisms of progress and entrench knowledge."
Dr. AlMalik also stated that ISESCO's interest in these two fields has recently yielded the inscription of 132 heritage sites in Member States on the Islamic World Heritage List of ISESCO, as well as the initiative of restoring the house of the historian Ibn Khaldūn in Tunis as a historical monument with a symbolic value.