Tunis hosts ICCM High Preparatory Committee Meeting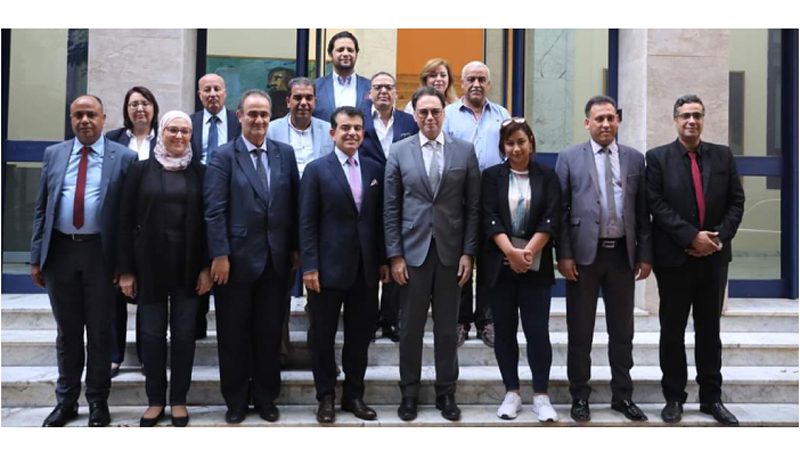 15 October 2019
The Ministry of Cultural Affairs of the Republic of Tunisia hosted today the Meeting of the High Preparatory Committee of the 11th Islamic Conference of Culture Ministers (ICCM), and the closing ceremony of the celebration of Tunis as Capital of Islamic Culture for 2019, to be both held in Tunis, on 17-19 December 2019.
The Meeting was co-chaired by Dr. Mohamed Zine El Abidine, Tunisian Minister of Cultural Affairs, and Dr. Salim M. AlMalik, Director General of the Islamic Educational, Scientific and Cultural Organization (ISESCO), and together they reviewed the latest organizational arrangements for the Conference and the celebration. Representatives of the ministries and administrations concerned also made presentations on the preparations carried out by their respective departments to ensure a good organization for the two events.
In this connection, the two parties agreed to mobilize all resources to hold the conference in line with ISESCO's new vision, which gives more importance to implementing field activities and projects for the benefit of Member States; and adopt a new approach to the relations with National Commissions as part of a modern vision that takes into consideration regional and international mutations.
Prior to the Committee's Meeting, the Minister of Cultural Affairs and ISESCO Director General had held a bilateral meeting wherein they explored ways to promote cooperation and partnership between the Ministry and the Organization, and reviewed the ongoing preparations for holding ICCM.