At the close of its proceedings, the Conference of Ministers of Culture in the Islamic World issues the Doha Declaration on the Renewal of Cultural Action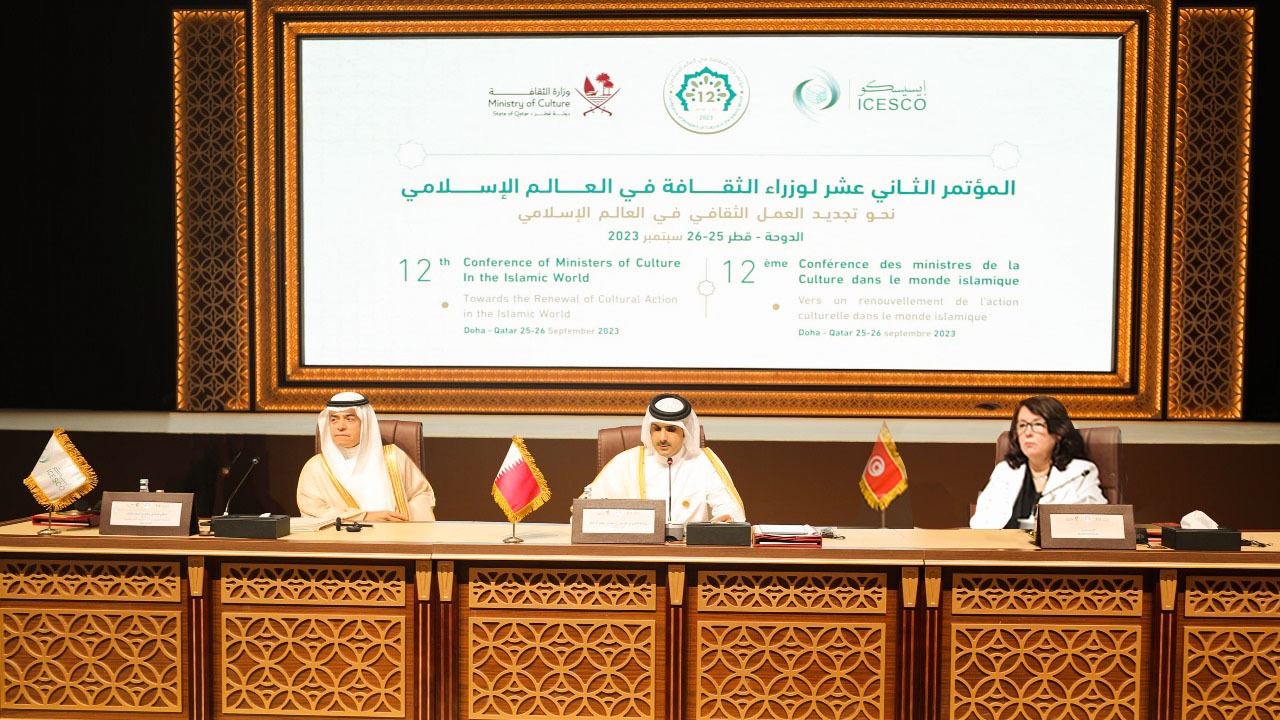 27 September 2023
The 12th Conference of Ministers of Culture in the Islamic world, organized by the Islamic World Educational, Scientific, and Cultural Organization (ICESCO) and hosted by the State of Qatar, represented by the Ministry of Culture, in Doha, issued the "Doha Declaration on the Renewal of Cultural Action in the Islamic World," at the close of its proceedings.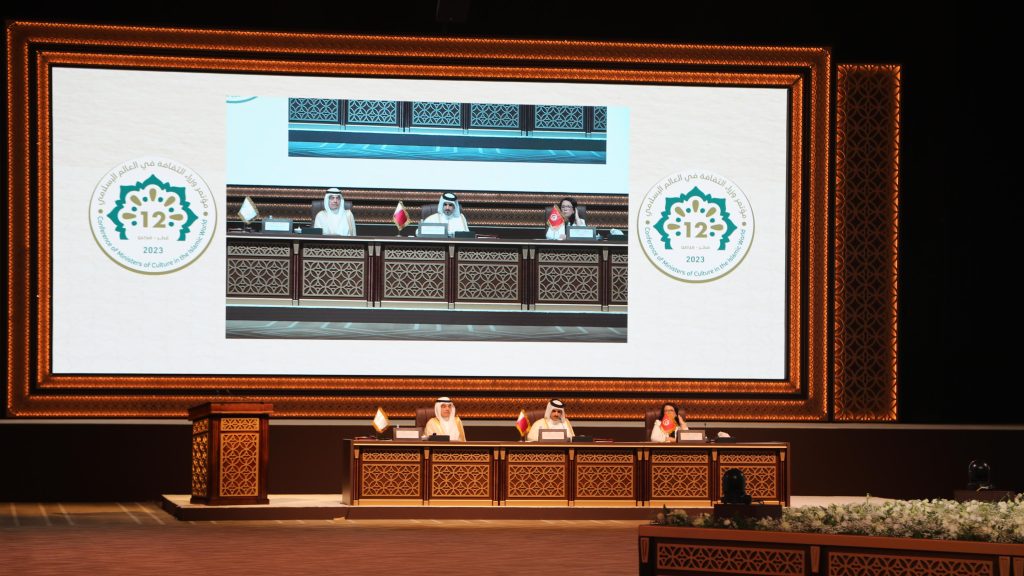 The Declaration features several recommendations on renewing cultural action, protecting and valorizing heritage in the Islamic World, enhancing the role of cultural economy in achieving Sustainable Development Goals, and developing and keeping up with cultural policies.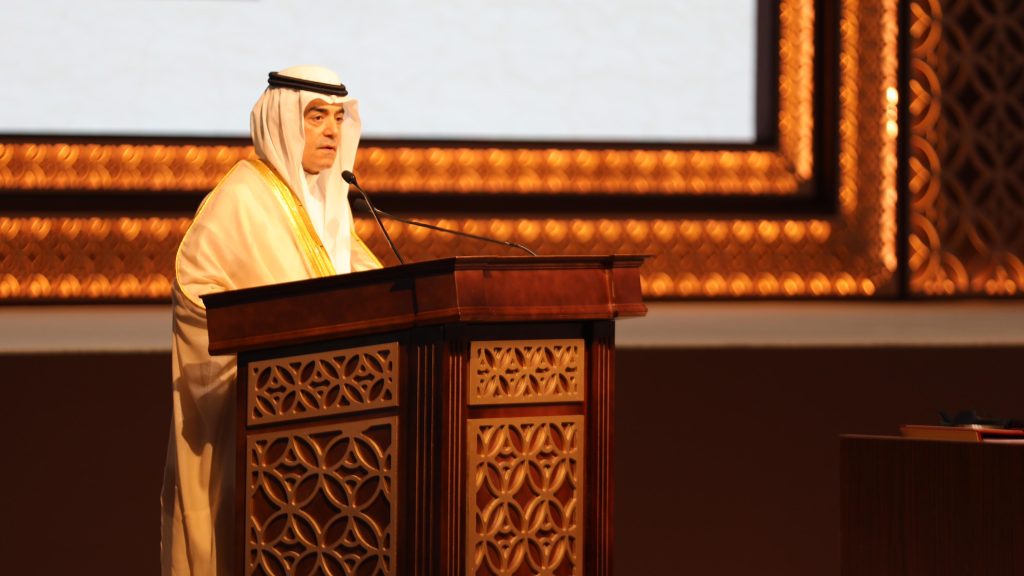 Furthermore, the Doha Declaration commended ICESCO's initiatives in the fields of heritage protection, preservation, and valorization, the generalization of cultural economy mechanisms and strategies, the establishment of the violet economy concept and sustainable cultural markets, and unification and development of cultural indicators in the Islamic World. It also expressed support for the Organization's initiative to set an 18th development goal to be added to the 17 SDGs by 2030, aimed at enhancing the role of culture in development.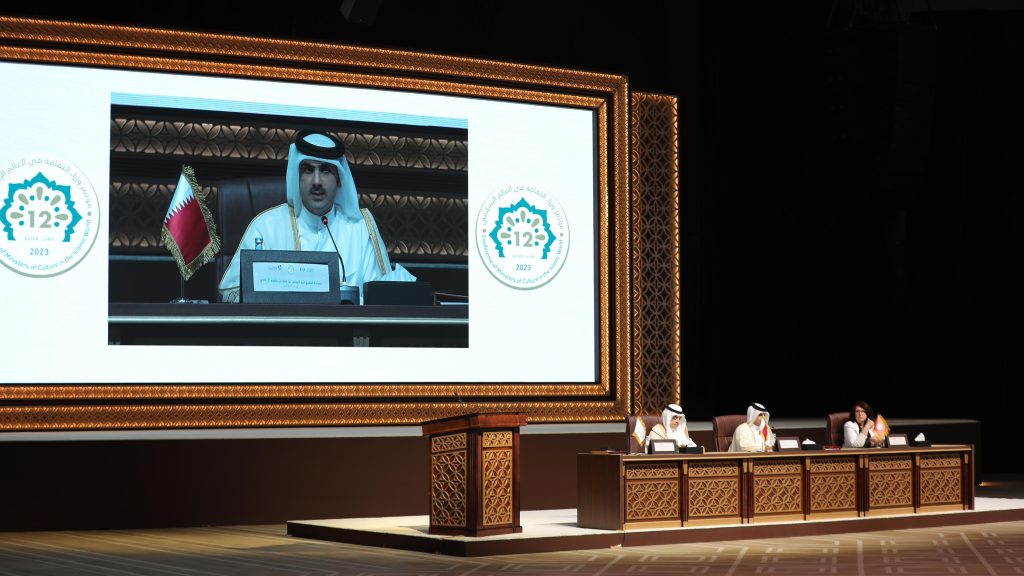 Moreover, the Declaration welcomed the initiatives of the Kingdom of Saudi Arabia, namely the launch of the "Culture Index in the Islamic World" Project, in partnership with ICESCO, and the "Hajj Routes" Program to be launched in collaboration between the Saudi Ministry of Culture, ICESCO, and the Saudi National Committee.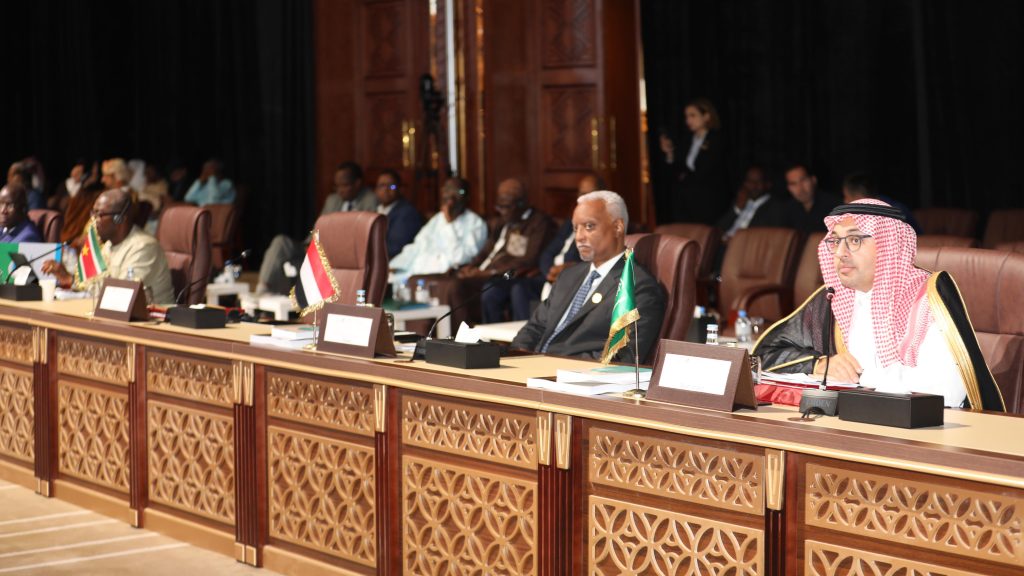 The Conference also released a statement of solidarity with the Kingdom of Morocco and Libya in facing the aftermath of the Al Haouz earthquake and Storm Daniel, reaffirming the willingness of participating States to provide all necessary resources and assistance to both countries.
The Conference expressed thanks to His Highness Sheikh Tamim bin Hamad Al Thani, Amir of the State of Qatar, for hosting this Conference in Doha and for providing all the necessary resources, means, and facilities for its success.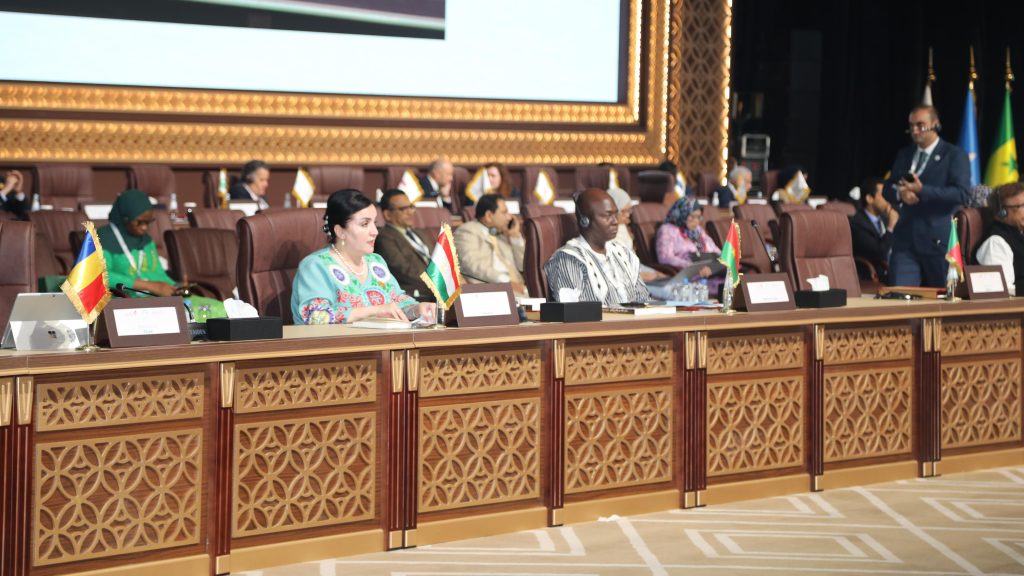 While chairing the two sessions of the Conference's closing day, Sheikh Abdulrahman bin Hamad Al Thani, the Minister of Culture of the State of Qatar and president of the Conference, expressed his appreciation to ICESCO for its successful preparation for the Conference. He also lauded the Organization's efforts in supporting and renewing cultural action in its Member States through innovative programs and initiatives.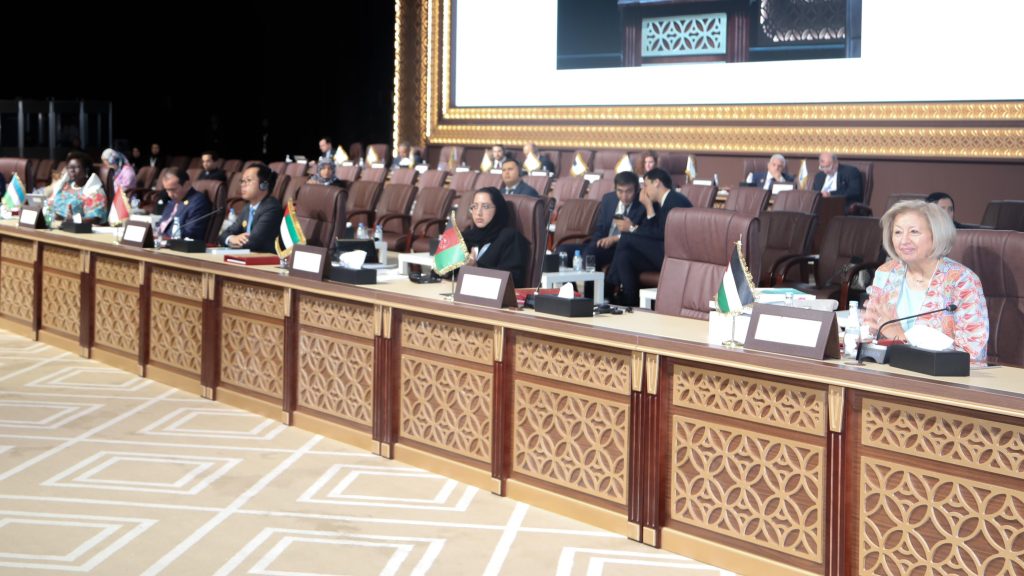 During the third working session, the heads of the delegation delivered their remarks, fostering an exchange of insights, engaging in constructive discussions aimed at renewing cultural action in the Islamic world, and reaching a consensus on the necessary methods and mechanisms for achieving this goal.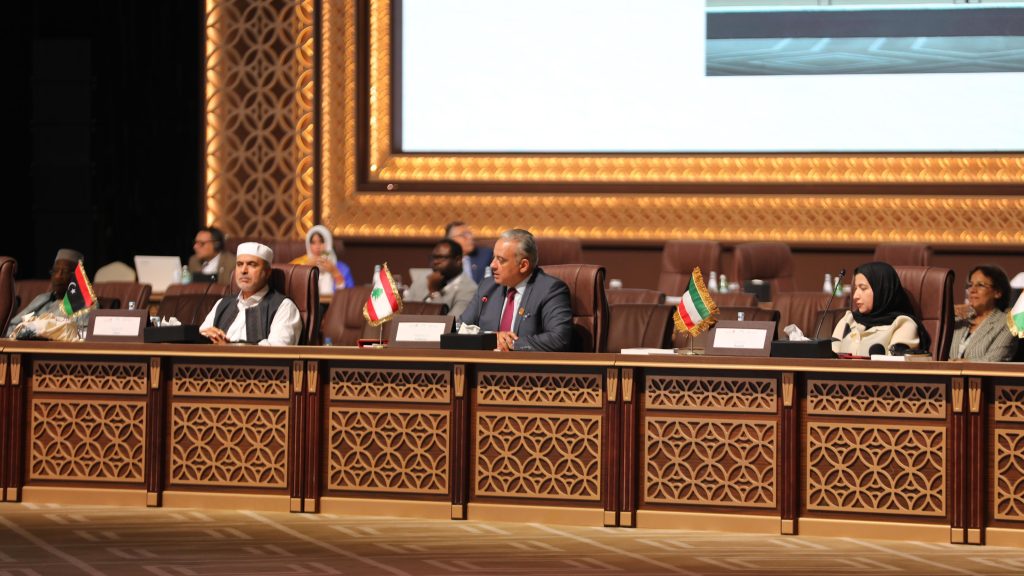 In his closing remarks, Dr. Salim M. AlMalik, ICESCO Director-General, expressed his gratitude to the State of Qatar for hosting the current session of the Conference and for providing all the necessary resources to ensure the Conference's success. He commended the sense of responsibility and cooperation that prevailed throughout the Conference and reaffirmed ICESCO's commitment to implementing the approved programs, projects, and visions. He also stated that ICESCO had taken into consideration all the feedback received regarding the Doha Declaration.