ICESCO announces winners of Best Innovative Youth Projects for Peace Award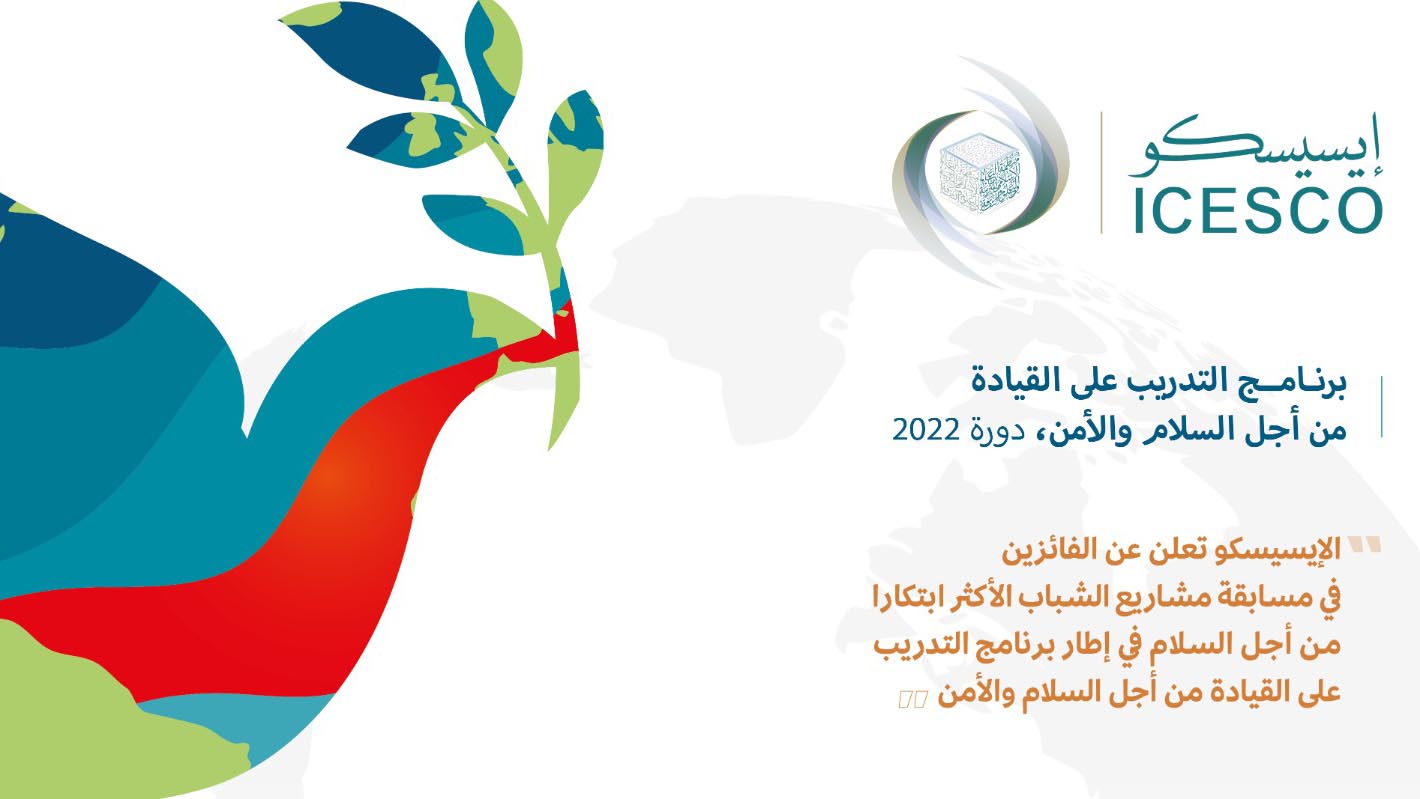 29 April 2023
The Islamic World Educational, Scientific and Cultural Organization (ICESCO) is pleased to announce the winners of its award dedicated to the best innovative youth projects for peace, as part of the 2022 edition of ICESCO's Women and Youth Leadership Training Program for Peace and Security, which aims to establish a 360-degree approach to peace based on a multidisciplinary methodology in training and mobilizing young leaders.
The Young Peace Ambassadors for the 2022 edition competed by presenting 30 creative and innovative projects that address peace in all its aspects, which represented a practical application of the training they received during the program aimed at encouraging them to take the initiative to promote and maintain peace.
A multidisciplinary jury consisting of four ICESCO sectors and departments held a series of meetings and discussions to evaluate the participating projects based on their ability to contribute to peacebuilding and the degree of innovation and sustainability. The Jury selected five winners, each of whom will receive US$ 2,000, in addition to the support and guidance of experts and peace ambassadors to implement their projects.
The winners are:
Ms. Grace Orao, Republic of Kenya, at the Peace Centre project.
Mr. Anas Hameeyae, from the Kingdom of Thailand, for his project, the Peace Hackathon.
Mr. Sibite Hassan, Republic of Pakistan, for his project, the Peace Theatre Project.
Ms. Faiznat Mze Issilame, from the Republic of the Comoros, for her Peace Fair project.
Ms. Aoussinsa Pierrette Tizi, from the Republic of Cameroon, on the rehabilitation project for women formerly affiliated with Boko Haram in the Mayo Sava region.
ICESCO's Youth Leadership Training Program for Peace and Security has graduated more than 80 young men and women who have become ICESCO Peace Ambassadors. The Organization aspires to graduate 500 Peace Ambassadors by 2025.