ICESCO obtains 350 scholarships for Islamic world youth in major Pakistani universities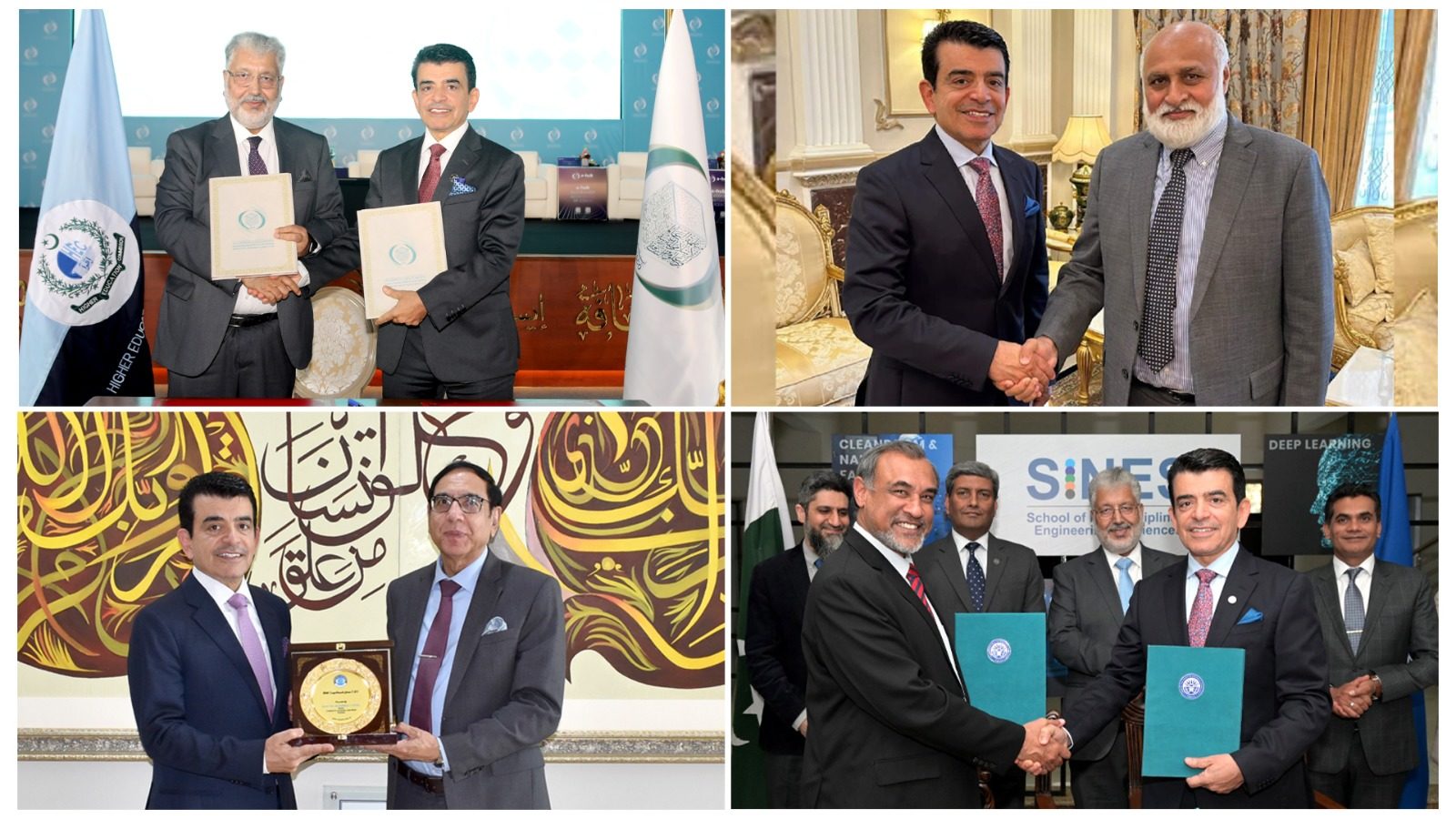 27 March 2023
The Islamic World Educational, Scientific and Cultural Organization (ICESCO) obtained 350 scholarships to be offered to young people in the Islamic world to pursue their studies in major universities in the Islamic Republic of Pakistan. The selection process will be based on established rules and guidelines developed in collaboration between ICESCO, Pakistan's Higher Education Commission (HEC) and the universities which offered the said scholarships, namely the Quaid-i-Azam University, the National University of Sciences & Technology (NUST), COMSATS University and the University of Lahore.
During his visit to Islamabad, Dr. Salim M. AlMalik, ICESCO Director-General (DG), agreed with Dr. Mukhtar Ahmed, Chairman of HEC, and presidents of the participating universities, on allocating 100 scholarships for undergraduate studies and bachelor's degrees and 250 scholarships for postgraduate studies, including master's and doctoral degrees.
Dr. AlMalik conveyed his thanks and gratitude to Pakistani officials for enabling the Islamic world's youth to pursue their studies in major Pakistani universities, which are acclaimed for their excellence in diverse fields and disciplines, emphasizing the Organization's commitment to building the capacities of young people in its Member States and equipping them with necessary skills to excel in the rapidly evolving professional landscape.