ICESCO Participates in 49th Session of OIC Council of Foreign Ministers in Mauritania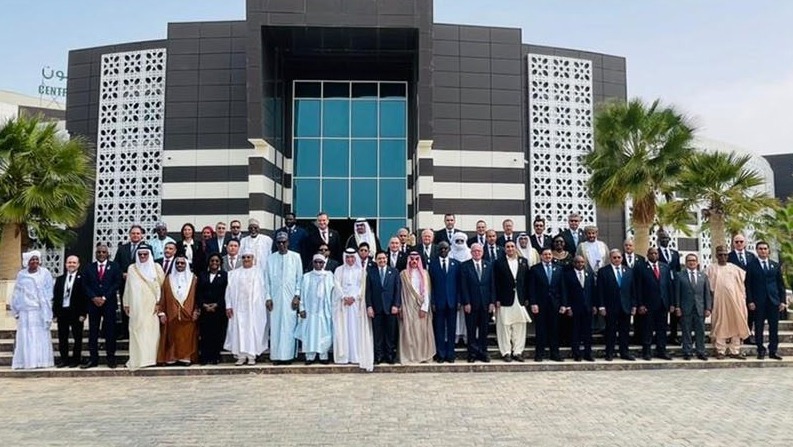 18 March 2023
The Islamic World Educational, Scientific and Cultural Organization (ICESCO) participated in the 49th session of the Council of Foreign Ministers of the Member States of the Organization of Islamic Cooperation (OIC), which was held in the Mauritanian capital, Nouakchott, under the theme: "Moderation: Key to Security and Stability," in the presence of 40 foreign State Ministers.
Ms. Amira El-Fadil, Head of the Partnerships and International Cooperation Sector, and Dr. Ahmed Said Bah, Advisor to the ICESCO Director-General for Partnerships and International Cooperation, Supervisor of the Secretariat of National Commissions and Conferences, represented ICESCO at the Session, which concluded its activities on Friday, March 17, 2022.
The Session's participants commended ICESCO's successful programmes and projects implemented for the benefit of its Member States in the fields of education, science and culture, highlighting Organization's openness and cooperation with international partners.
The Session touched upon several political, economic, cultural, social and humanitarian issues related to OIC and its member states, followed by a discussion on moderation, in addition to the adoption of a set of draft resolutions on several key issues.