ICESCO and King Salman Humanitarian Aid and Relief Centre sign an agreement to support girls' education in Yemen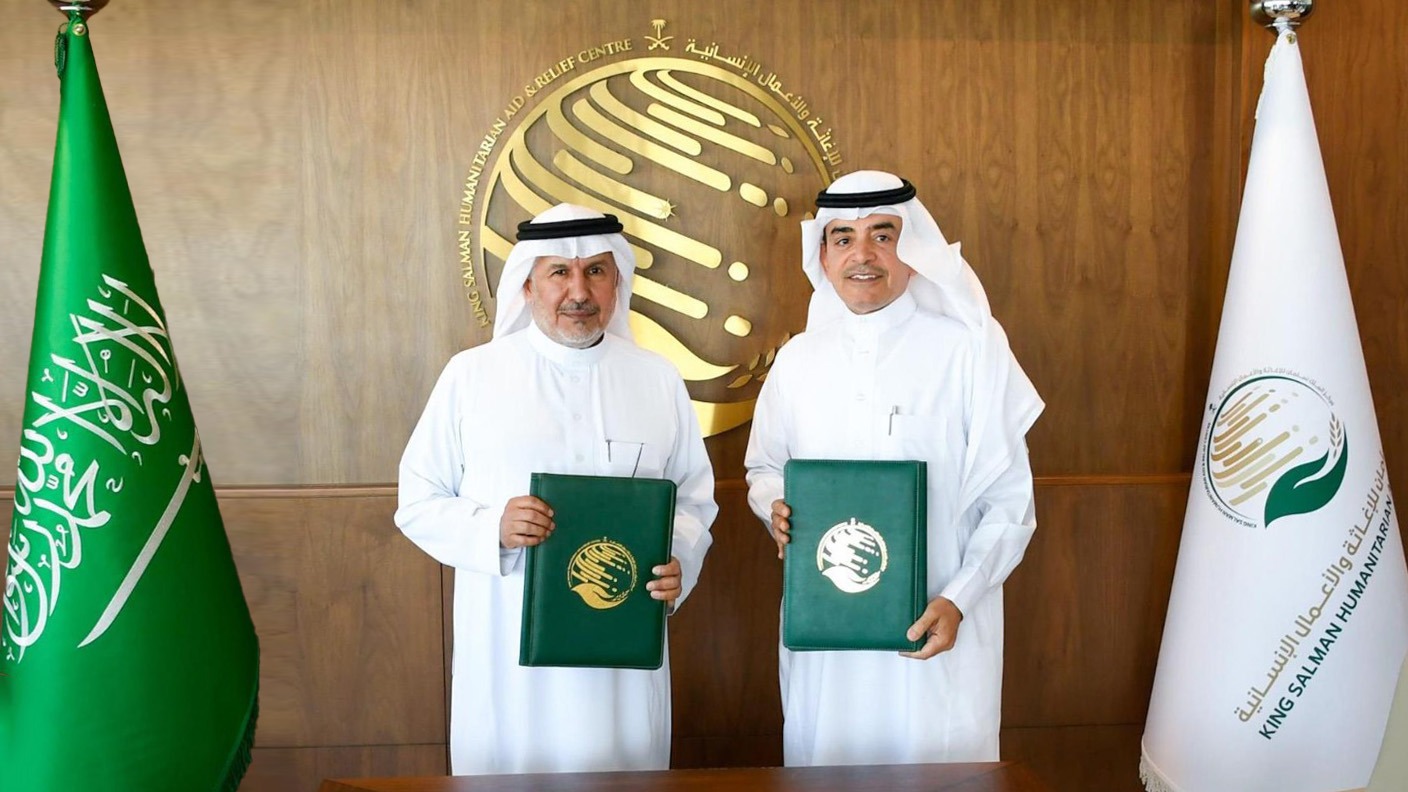 8 March 2023
The Islamic World Educational, Scientific and Cultural Organization (ICESCO) and King Salman Humanitarian Aid and Relief Centre signed a cooperation agreement for implementing the Education Catch-up Program for girls, who have dropped out of school in the Republic of Yemen, by providing educational support and a second educational opportunity for girls, developing their capabilities, and equipping educational institutions to improve academic fulfillment.
The agreement was signed, on Tuesday (March 7, 2023), at the Centre's headquarters, in Riyadh, by Dr. Salim M. AlMalik, ICESCO Director-General, and Dr. Abdullah Bin Abdulaziz Al Rabeeah, Advisor at the Royal Court, Supervisor General of King Salman Humanitarian Aid and Relief Centre, in the presence of several officials from ICESCO and Centre.
The agreement sets forth the implementation of a number of activities, most notably equipping a group of girls' schools in specific areas, providing school bags and supplies for girls, developing the capacities of hundreds of workers in the field of girls' education, providing alternative classrooms for displaced girls, providing professional support for the families of orphaned girls, and conducting awareness campaigns to encourage girls' education.
Prior to the signing ceremony, Dr. AlMalik and Dr. Al Rabeeah chaired an expanded meeting in the presence of some leaders of the Organization and the Centre, and a representative of the Saudi National Commission for Education, Culture and Science, to discuss ways to enhance cooperation and partnership between ICESCO and the Centre in areas of common interest.
During the meeting, Dr. AlMalik reviewed the salient activities and projects implemented by ICESCO in the field of developing educational, social and humanitarian programs in the neediest countries in the Islamic world, stressing the Organization's willingness to develop cooperation with the Centre, calling on the Centre to rely on its partnership with ICESCO to implement humanitarian projects in Muslim countries.
For his part, Dr. Al Rabeeah gave an overview of the Centre's objectives and working system with governments, international organizations and civil society institutions, the major sub-offices of the Centre, and its key humanitarian projects in Yemen, Somalia, Palestine and other countries, in addition to its major areas of action such as education, health, child care, and women's rights.
At the end of the meeting, Dr. AlMalik presented Dr. Al Rabeeah with an ICESCO shield in appreciation of his continuous efforts in the field of humanitarian action and relief.