With the Participation of ICESCO, the Peace City World Congress and Exhibition 2023 kicks off in Spain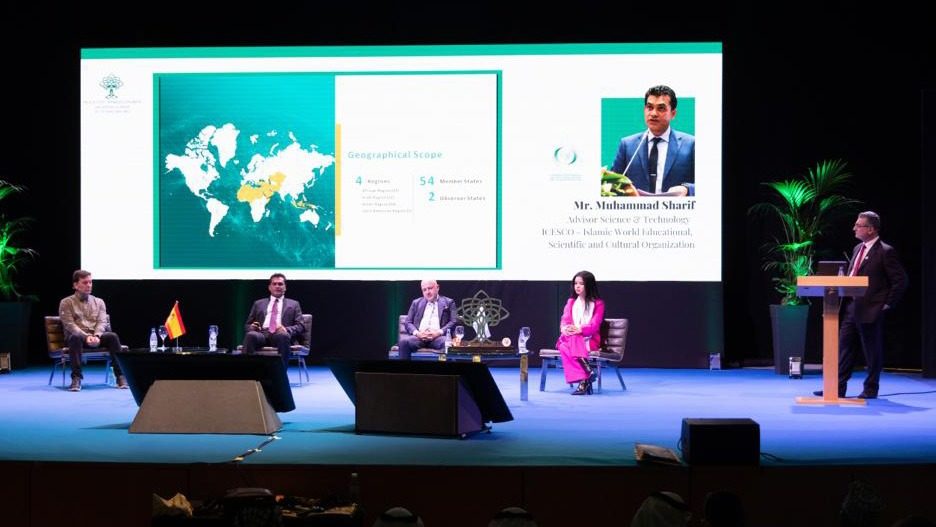 24 January 2023
The Islamic World Educational, Scientific and Cultural Organization (ICESCO) participates in the Peace City World Congress and Exhibition 2023, in Salamanca, Spain, which are organized by the Peace City World Foundation to promote smart and flexible cities that contribute to achieving sustainable development in various fields.
Dr. Muhammad Sharif, advisor at the Science and Technology Sector, represented ICESCO at the opening session of the Conference, on Monday, January 23, 2023, during which he stressed the need for concerted efforts between international organizations and the private sector in the field of developing smart cities to contribute to economic development and find new solutions for environment protection.
Dr. Sharif also reviewed the Organization's efforts in promoting scientific research and modern technology, and addressing climate change challenges through practical and forward-looking programs and projects in the field of smart cities.
ICESCO is participating in the five-day Peace City World Congress and Exhibition through a special pavilion that features a number of the Organization's paper and electronic publications to introduce its new vision and strategic orientations, and its major programs and projects, particularly in the fields of science, modern technology and innovation, environmental protection, and address the negative effects of climate change in Member States.