President of Public Prosecutor's Office of Kenya Visits Exhibition and Museum of Prophet's Biography at ICESCO's Headquarters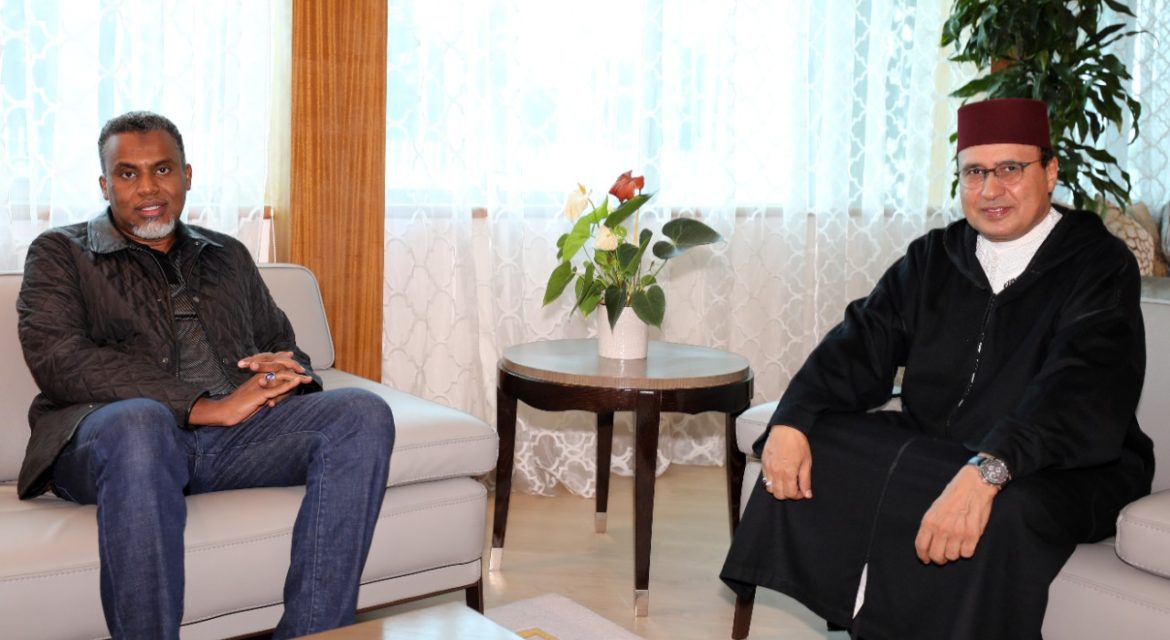 17 December 2022
Dr. Abdelilah Benarafa, Deputy Director General of the Islamic World Educational, Scientific and Cultural Organization (ICESCO), received Mr. Noordin M. Haji, President of the Public Prosecutor's Office of the Republic of Kenya, his accompanying delegation and a delegation from the Public Prosecutor's Office of the Kingdom of Morocco, to discuss the prospects of cooperation between ICESCO and Kenya in areas of common interest.
After the meeting, which took place on Friday, December 16, 2022, Dr. Benarafa, accompanied by Mrs. Amira El Fadil, Head of the Partnerships and International Cooperation Sector, accompanied the Kenyan delegation on a tour of the International Exhibition and Museum of the Prophet's Biography and Islamic Civilization, which is currently held at ICESCO's Headquarters in Rabat, where they were given detailed information on the various pavilions and sections of the Exhibition.
Mr. Haji expressed his appreciation for the visit, as well as for the Organization's contributions in the civilizational field. He also commended ICESCO's pioneering role in the development of the fields of education, science and culture.