Kazakhstan's Grand Mufti visits ICESCO headquarters in Rabat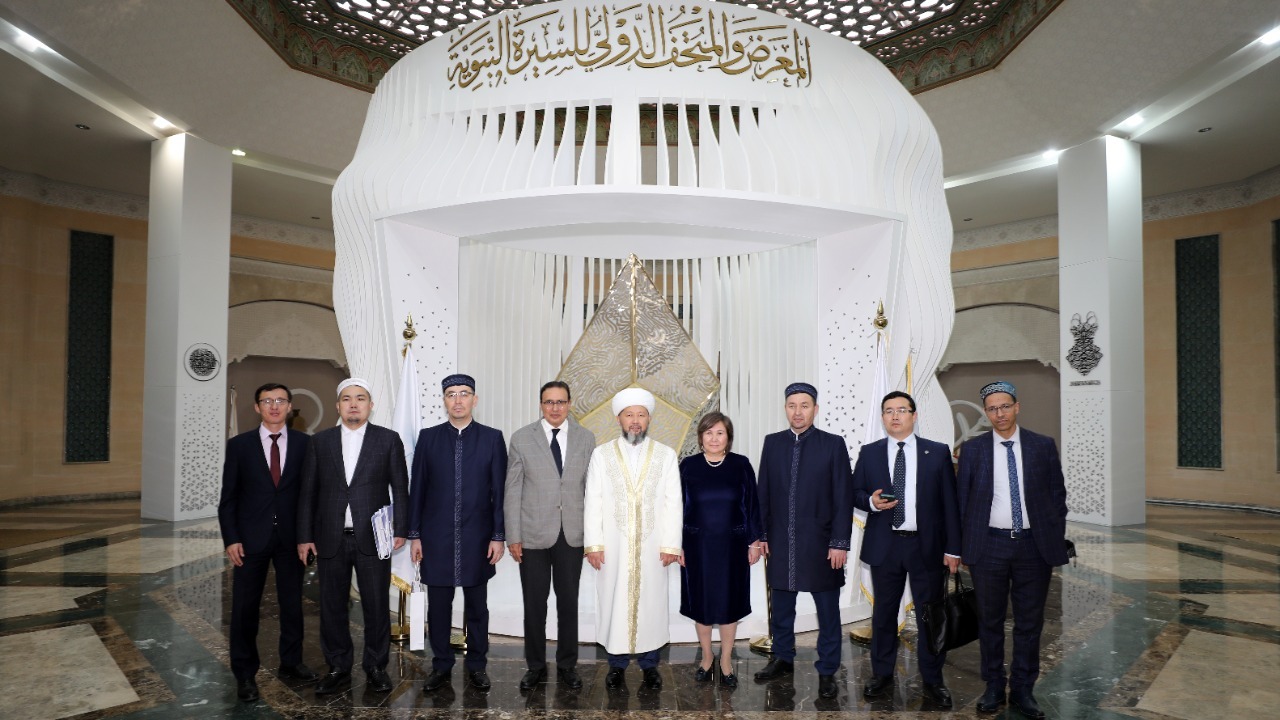 13 December 2022
Dr. Abdelilah Benarafa, Deputy Director-General of the Islamic World Educational, Scientific and Cultural Organization (ICESCO), gave His Eminence Sheikh Nauryzbai Haji Taganuly, Grand Mufti of the Republic of Kazakhstan, and his accompanying delegation, a tour of the International Exhibition and Museum of the Prophet's Biography and Islamic Civilization, which is currently held at the Organization's headquarters in Rabat, where they were briefed on the exhibition's pavilions and sections.
Following the visit, which took place on Monday, December 12, 2022, a meeting was held in the presence of a host of ICESCO's sector heads and department directors to discuss means for enhancing cooperation between the Organization and Kazakhstan in areas of common interest.
During the meeting, Dr. Benarafa commended the partnership between ICESCO and Kazakhstan, emphasizing that the visit of the Organization's Director-General to Kazakhstan in September 2022 has opened broader avenues for cooperation between the two parties. The ICESCO official added that the Organization is keen to cooperate with the countries of the Islamic world in promoting and safeguarding their abundant scientific, civilizational and cultural heritage.
For his part, the Grand Mufti expressed his delight at visiting ICESCO Headquarters and the International Exhibition and Museum of the Prophet's Biography and Islamic Civilization, praising the Organization's contributions to the scientific and cultural fields and stressing the need to harness modern technology to enrich the spiritual life of the Islamic world's youth.
For her part, Ms. Amira El Fadil, Head of ICESCO's Partnerships and International Cooperation Sector, highlighted the importance of strengthening educational policies, noting that the Organization accords particular importance to building the capacities of youth and women in the Islamic World.
At the close of the meeting, Dr. Benarafa presented the Grand Mufti with a set of ICESCO publications.