Delegation of Arab women journalists visits ICESCO headquarters in Rabat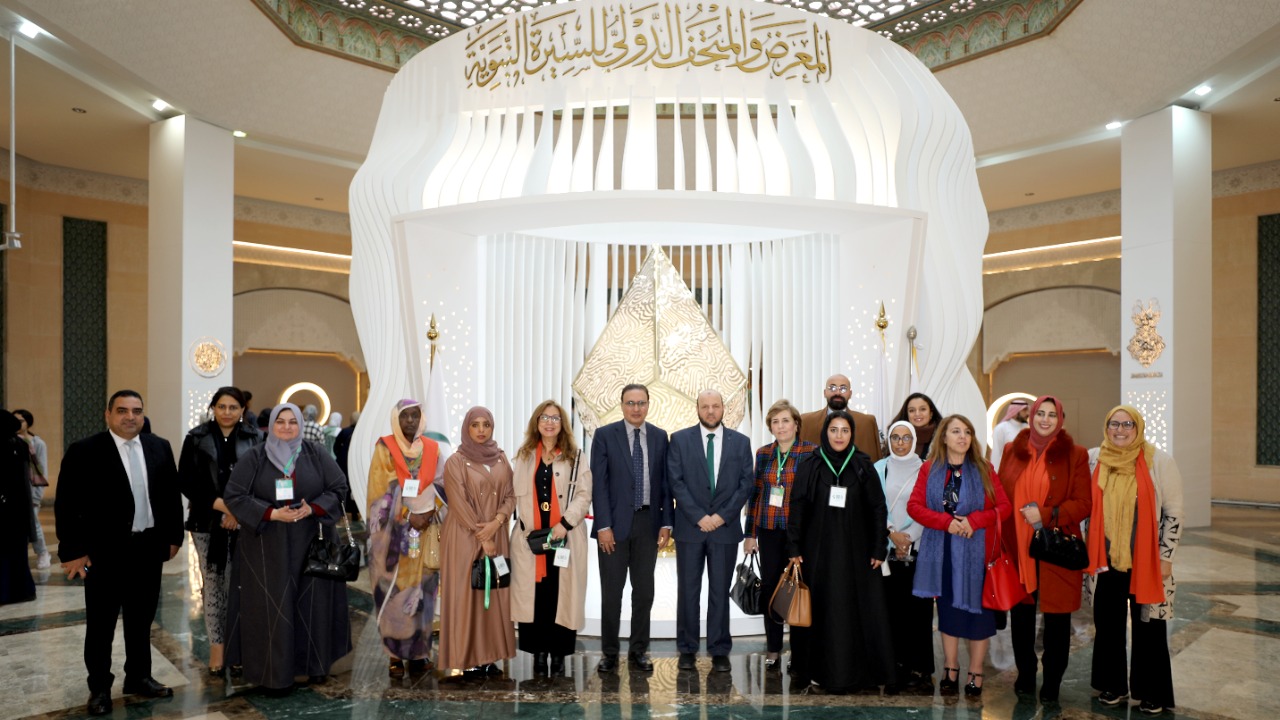 7 December 2022
A delegation of women journalists taking part in the 4th Edition of the Arab Women Journalists Forum held on 5-6 December 2022, visited ICESCO Headquarters in Rabat, where they were received by Dr. Abdelilah Benarafa, Deputy Director-General.
During the meeting, Dr. Benarafa underlined that ICESCO's new vision accords great attention to building women's capacities and supporting women entrepreneurs through a set of practical programs and projects.
The ICESCO official also noted that ICESCO exerts tireless efforts to promote gender equality and provide equal education and leadership positions opportunities for women, in cooperation with the Member States' competence parties. He added that the Organization gears its work towards developing education systems, upgrading curricula and contributing to training and qualification efforts.
The women journalists expressed their delight to visit ICESCO Headquarters and get a closer look at ICESCO's work and roles in the fields of education, science and culture.
The meeting saw the participation of several representatives of the Maghreb Arab Press Agency (MAP) and a number of ICESCO's heads of sectors, departments and centers.
Following the meeting, the Arab women journalists visited the various sections and pavilions of the International Museum and Exhibition of the Prophet's Seerah and Islamic Civilization, which ICESCO's headquarters currently hosts, in partnership with the Muslim World League and the Mohammedia League of Scholars in the Kingdom of Morocco.