ICESCO Director General Receives Delegation from King Abdul-Aziz Al Saoud Foundation in Casablanca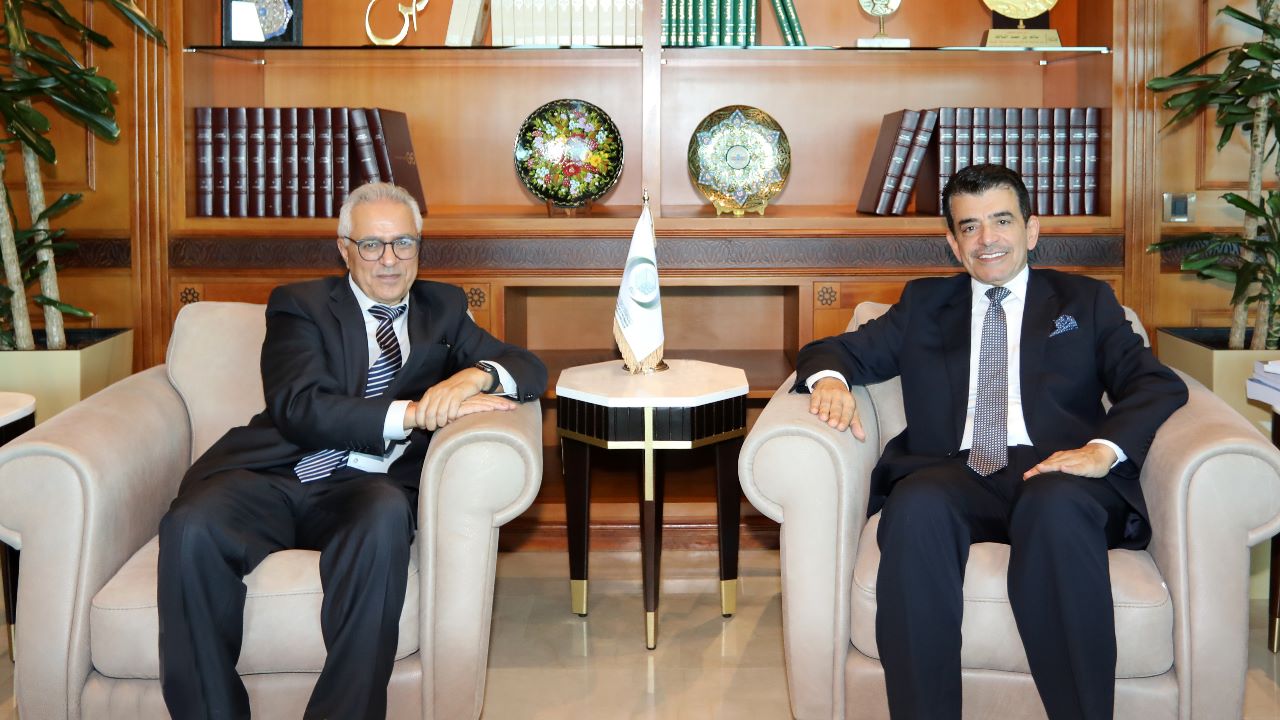 19 October 2022
Dr. Salim M. AlMalik, Director-General of the Islamic World Educational, Scientific and Cultural Organization (ICESCO), received Dr. Mohamed Sghir Janjar, Deputy Director-General of King Abdul-Aziz Al Saoud Foundation for Islamic Studies and Human Sciences in Casablanca, and his accompanying delegation, to discuss the development of the partnership between the Organization and the Foundation in areas of common interest.
During the meeting, held on Tuesday, October 18, 2022, Dr. AlMalik reaffirmed ICESCO's eagerness to cooperate with stakeholders for the benefit of the Member States and Muslim communities around the world, noting that the Organization accords special importance to the field of digitization, including the development and digitization of libraries, relying on the latest capabilities that modern technology can provide.
The meeting touched upon the possibility of a partnership between the two parties in developing the ICESCO library, which will witness a qualitative transformation to keep pace with the present and its developments and anticipate the future, as ICESCO intends to make all its paper-based publications available digitally to all readers wherever they are.
ICESCO and the King Abdul-Aziz Foundation in Casablanca agreed to cooperate in organizing several activities in areas of common interest.
Following the meeting, Dr. Mohamad Zinealabidine, Head of ICESCO's Culture and Communication Sector, held a meeting with the Foundation's delegation to discuss the establishment of a series of annual seminars aimed at building a compendium of knowledge, and a proposal to translate into Arabic the most important foreign intellectual works and articles as soon as they are issued. The meeting also explored partnership and cooperation with ICESCO Think Tank "Culture for Rethinking the World" and the development of cultural policies related to the field of books, publishing and reading.