ICESCO Takes Part in Scientific Chairs Forum in Rabat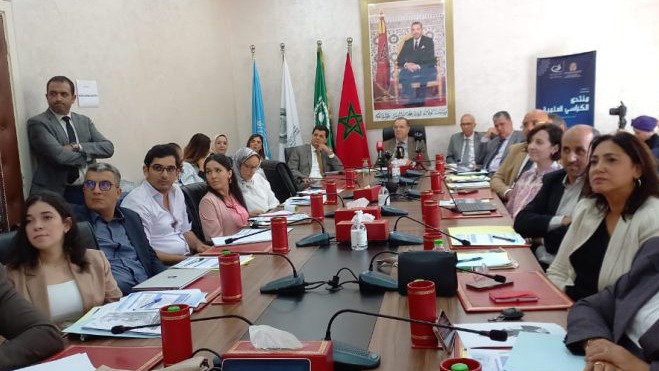 7 October 2022
The Islamic World Educational, Scientific and Cultural Organization (ICESCO) took part in the Scientific Chairs Forum, which was held by the Moroccan National Commission for Education, Science and Culture under the slogan: "Artificial Intelligence as a Lever for Digital Revolution and an Instrument in the Service of Humanity." The event is aimed at reviewing the experiences of Moroccan scientific chairs, exploring their importance in universities and higher education institutions, and discussing issues related to artificial intelligence and its legal, technological, social and ethical aspects.
Dr. Omar Halli, Advisor to ICESCO Director-General for the Federation of the Universities of the Islamic World (FUIW), represented the Organization at the Forum on Thursday, October 6, 2022, at the headquarters of the Commission's General Secretariat in Rabat. During the event, the representative emphasized the importance of linking artificial intelligence with scientific chairs to contribute to achieving progress and development in various areas and create a distinct space for scientific research.
The participants stressed that it is important to be mindful of legal and ethical considerations in artificial intelligence, control its social, economic and cultural impacts, and improve its ethics, underscoring the importance of national and international networking in promoting scientific chairs, and enhancing their performance and their presence in the scientific arena.