ICESCO Director-General Receives Delegation from Saudi National Commission for Education, Science and Culture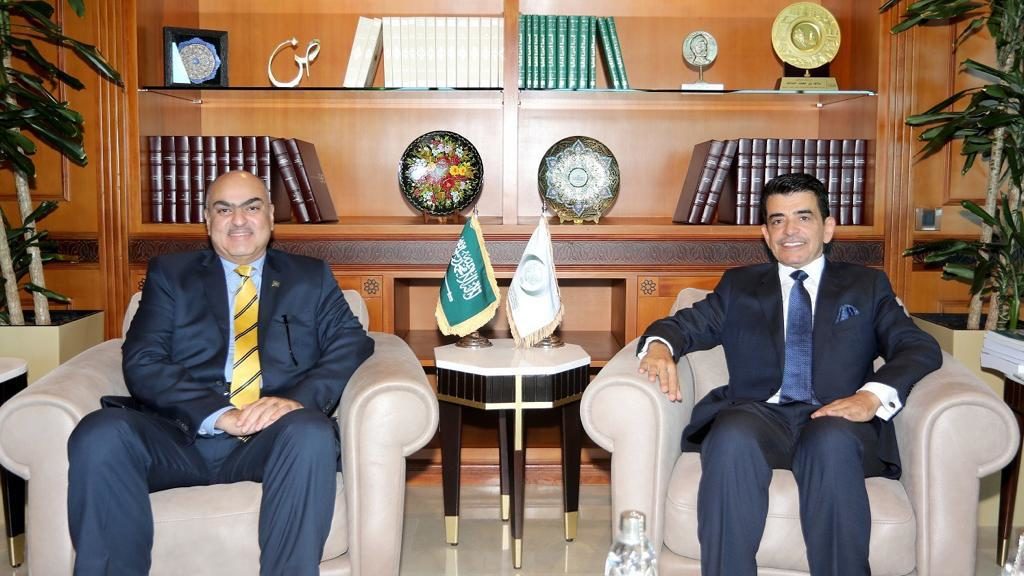 24 August 2022
Dr. Salim M. AlMalik, Director-General (DG) of the Islamic World Educational, Scientific and Cultural Organization (ICESCO), received a delegation from the Saudi National Commission for Education, Science and Culture, headed by Mr. Ahmed bin Abdulaziz Alblihed, Commission Secretary-General, during the delegation's visit to ICESCO headquarters.
During the meeting, held on Tuesday, August 23, 2022, Dr. AlMalik reaffirmed ICESCO's keenness to promote its strategic relationship with the Kingdom of Saudi Arabia in the fields of education, science and culture, as part of the Organization's new vision and action strategy, noting that ICESCO and the Kingdom are currently implementing several joint programs.
Moreover, the DG stated that ICESCO is working on promoting cooperation and partnership with all parties for the benefit of the Islamic world. He added that ICESCO is implementing a number of programs and projects aiming at building the capacities of women and young people, anchoring the values of coexistence, tolerance, peace and civilizational dialogue, respecting cultural diversity, and promoting investment in modern technology to achieve sustainable development.
For his part, Mr. Alblihed stressed the keenness of the Kingdom of Saudi Arabia to build a fruitful partnership with ICESCO, commending its roles in serving its Member States in the fields of education, science, and culture. He also commended ICESCO's efforts to support its Member States' endeavors to keep up with the tremendous technological advances.
Afterward, Mr. Hani Mansi, Advisor at the Saudi National Commission, gave a detailed presentation where he gave an overview of the Commission's work and highlighted its vision, goals, and strategic plan for cooperation with ICESCO in the implementation of many leading initiatives and projects, in partnership with several Saudi bodies, ministries, and government institutions.
Following the meeting, Dr. AlMalik took the National Commission's delegation on a tour of the youth training incubators and the Meshkat Hall which is equipped with the latest technologies to host virtual training sessions and workshops.
The meeting was also attended by some of ICESCO's heads of sectors and departments. The National Commission's delegation consisted of Mr. Mohamad Alaidarous, Commission Advisor; Ms. Salma Al-Jabri, Head of Communication and Information; and Ms. Alaa Alanazi, Legal Aid at the Commission.