ICESCO Honors Participants in Project Management Training Session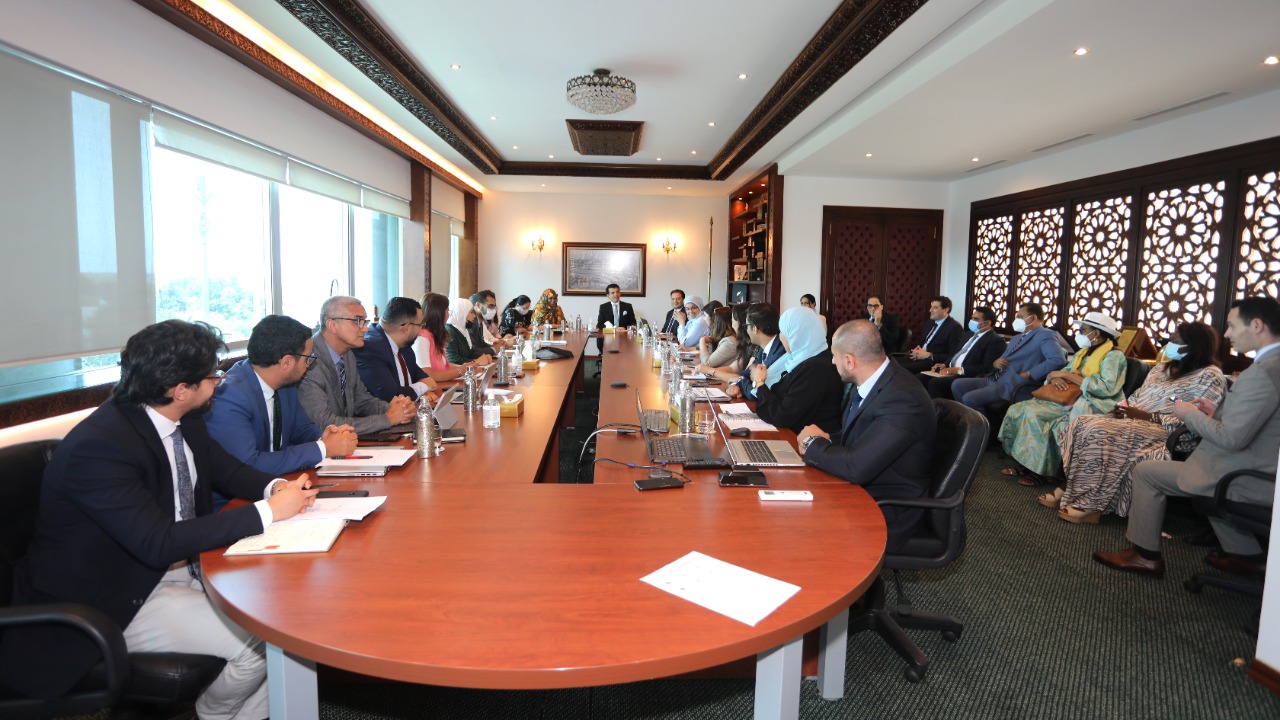 5 July 2022
Dr. Salim M. AlMalik, Director-General (DG) of the Islamic World Educational, Scientific and Cultural Organization (ICESCO), presided over, on Monday 4th July 2022, the closing ceremony of the training session on project management, held by ICESCO in partnership with the Institut des Hautes Études de Management (HEM) in Casablanca, for the benefit of the experts and staff of the Organization's Departments and Centers, with a view to developing their skills and strengthening their capacities in preparing and proposing projects.
The DG presented to the participants the certificates of completion of the five-day session that included training on the basics of project management, scheduling action plans for their implementation, identification of ways to create an appropriate environment for their success, and the necessary financial and human resources, preparation of reports and evaluation and follow-up documents, and allocation of the project budget, determining stakeholders, as well as identification of potential risks and challenges.
In his speech at the ceremony which was attended by the heads of ICESCO's Sectors and Departments, Dr. AlMalik expressed his appreciation of the efforts made by the experts of HEM and the participants in the session aimed at enhancing the skills of the Organization's human resources.
For her part, Mrs. Amira El Fadil, Head of the Partnerships and International Cooperation Sector at ICESCO, stressed the importance of the training session to enhance the skills of ICESCO staff to train them to submit project proposals that the Organization could adopt as future projects, indicating that the session is the first in a series of upcoming training sessions.
In his turn, Dr. Kais Hammami, Head of ICESCO's Strategic Foresight Center, welcomed the partnership initiative between the Partnerships and International Cooperation Sector, the Strategic Foresight Center, ICESCO's Department of Administrative Affairs and HEM, pointing out that there is a need to continue the training sessions that combine theory and practice.