ICESCO and Egyptian Ministry of Environment Explore Cooperation Prospects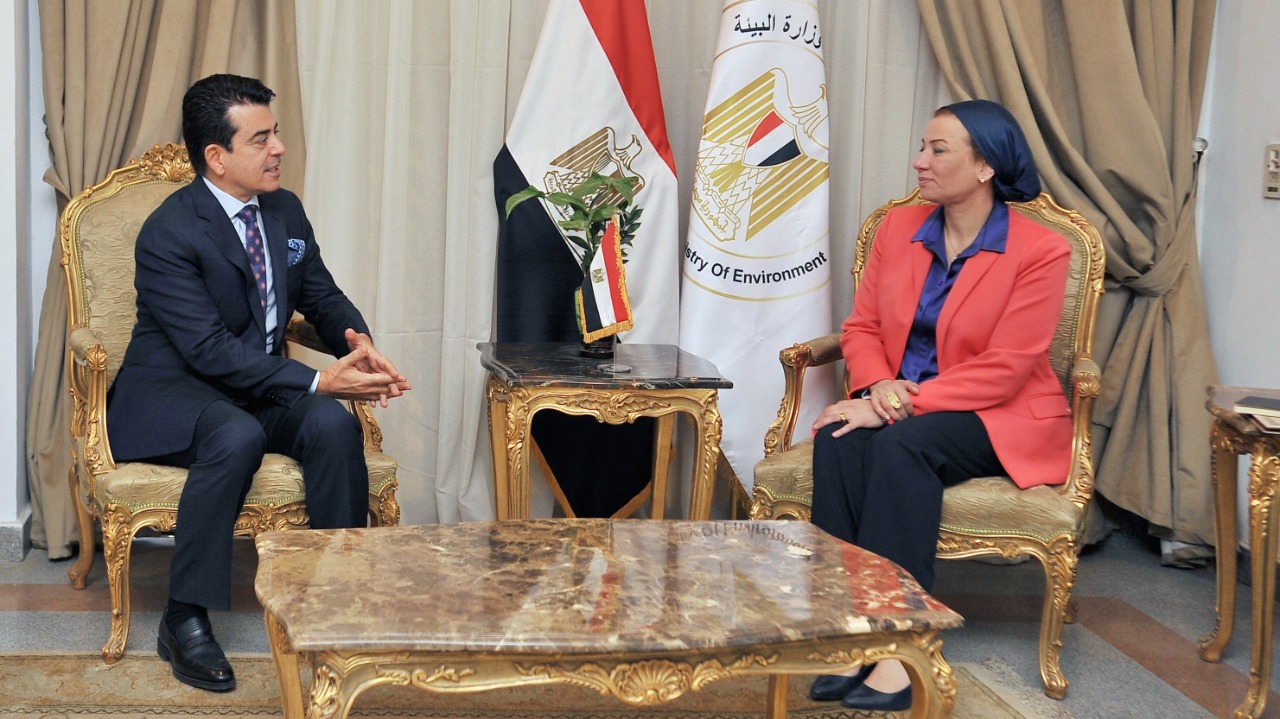 14 April 2022
Dr. Salim M. AlMalik, Director-General (DG) of the Islamic World Educational, Scientific and Cultural Organization (ICESCO), and Dr. Yasmine Fouad, Egyptian Minister of Environment, explored prospects of cooperation between ICESCO and the Arab Republic of Egypt in the fields of environment protection and promotion of the climate culture. The two parties also discussed ICESCO's participation in the UN Climate Change Conference, COP27, which will be hosted by Egypt in November 2022, in Sharm El-Sheikh.
At the beginning of the meeting, held on Wednesday, April 13, 2022, at the Environmental Cultural and Educational Center, "Cairo House," Dr. AlMalik congratulated the Egyptian Minister on the selection of Egypt as the organizer of COP27, stating that this selection reflects the great appreciation of the Egyptian efforts to protect the environment and address climate change. He also stressed ICESCO's keenness to take part in COP27 and cooperate with the Egyptian Ministry of Environment in areas of common interest.
In the same vein, the Director-General highlighted the Organization's key programs in the field of environment, noting that ICESCO seeks to promote a positive climate action plan in the Member States to build a green future and promote innovative solutions and concepts to protect the environment through supporting the creation of smart, sustainable and resilient cities. He added that ICESCO also works towards building capacities in the field of environmental technologies, fostering the use of green technology to address the impact of climate change on various sectors and promoting scientific research and international cooperation in environmental fields.
For her part, the Egyptian Minister commended ICESCO's roles and reaffirmed the Ministry's readiness to cooperate with the Organization in the field of environment protection, extending the invitation to ICESCO to set up a pavilion in the Green Zone at COP27 in Sharm El-Sheikh.
The meeting discussed proposals for cooperation between ICESCO and the Ministry in several fields, including the inscription of Egyptian natural heritage on the Islamic World Heritage List and the integration of the youth in awareness-raising programs and activities on the importance of environment protection. The two parties also agreed to hold expert meetings to develop joint programs and activities.