ICESCO General Directorate Mourns Passing of Saudi Scholar Saleh Al-Hajoori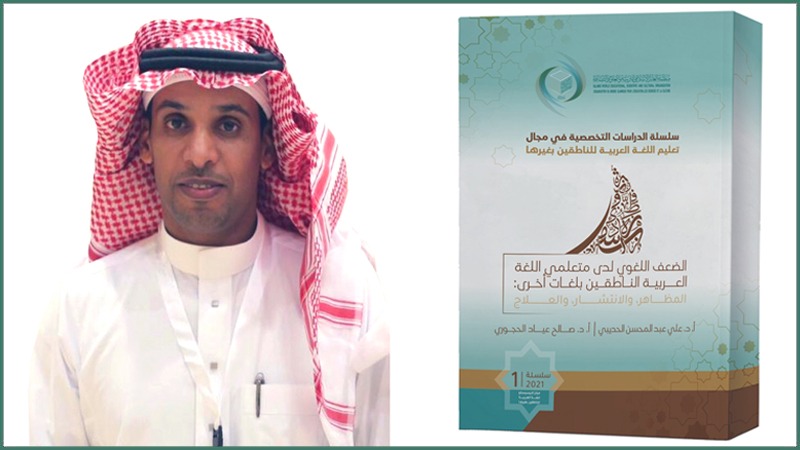 26 February 2022
The General Directorate of the Islamic World Educational, Scientific and Cultural Organization (ICESCO) extends its sincere condolences to the academic community in the Kingdom of Saudi Arabia and the Islamic world, and the family of Dr. Saleh Al-Hajoori. The Saudi Scholar passed away after completing his last scientific work with ICESCO within the framework of the "Specialized Studies" project, which was supervised by the ICESCO Center of Arabic Language for Non-Arabic Speakers, and culminated in nine academic studies in the field of teaching Arabic to non-Arabic speakers in 2021.
Dr. Al-Hajoori worked as a professor of Applied Linguistics at the Arabic Language Institute for Speakers of Other Languages of King Abdulaziz University in Jeddah in the Kingdom of Saudi Arabia. He co-authored the book "Language Weaknesses among non-Arabic Speaking Learners: Manifestations, Extent, and Solutions" with Dr. Ali Abdul Mohsen Al-Hudaibi. The book consists of four chapters and delves into the major language weaknesses exhibited by non-Arabic speaking learners namely when listening to, speaking, reading, and writing the Arabic language, explores the extent of these weaknesses among students with varying language levels and suggests solutions to fix them.
The book provides a set of scientifically-founded suggestions and recommendations that should contribute to fixing language weaknesses among non-Arabic speaking learners.
We beseech Allah the Almighty to bless the deceased with His mercy and generous forgiveness.
Surely we belong to Allah and to Him, we shall return.