ICESCO and FUIW Take part in Qatari Forum on Islamic Culture Curricula in Universities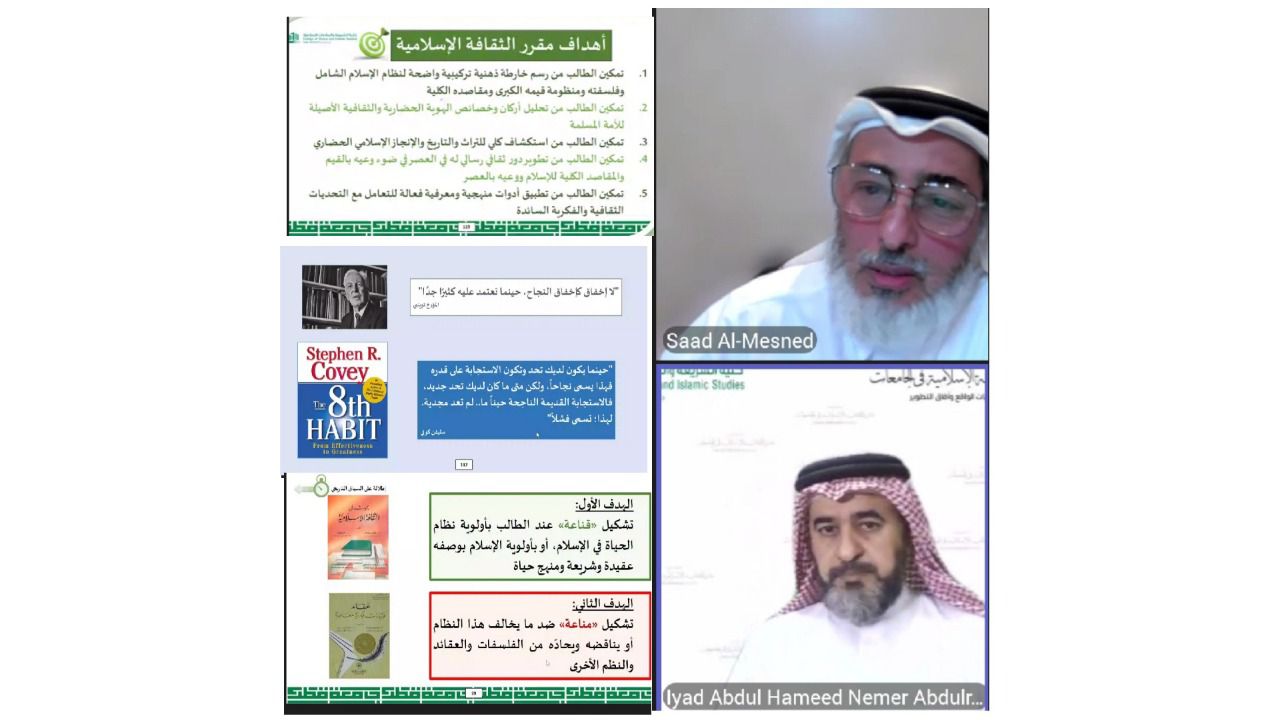 1 February 2022
The Islamic World Educational, Scientific and Cultural Organization (ICESCO) and the Federation of the Universities of the Islamic World (FUIW) took part in the International Forum on "Islamic Culture Curricula in Universities: Challenges and Development Prospects." The Faculty of Sharia and Islamic Studies at Qatar University held the Forum via videoconference, in cooperation with the Qatari National Commission for Education, Science and Culture, as part of the Celebration of Doha as the 2021 Culture Capital in the Islamic World, under the theme "Our culture brightens the world."
Mr. Najib Riati, Cultural Advisor to the Director-General, and Dr. Omar Halli, Advisor to the Director-General for the Federation of the Universities of the Islamic World, took part in the Forum, held Saturday, 29 January 2022, along with several academics and specialists from Arab and Islamic universities. The Forum aims to explore the prospects of developing Islamic culture curricula to address current challenges, exchange expertise between Qatar University and other universities in this field, and promote institutional and individual efforts to develop these curricula.
The Forum commenced with the recitation of verses from the Holy Quran, followed by an opening remark highlighting ICESCO's key role in supporting university development projects, and a video on the Forum. The opening lecture reviewed the various stages of developing the concept of Islamic culture in universities over the last decades, before moving to participants' various presentations addressing the topic, which led to a rich discussion.