ICESCO Director-General Meets with Kuwaiti Minister of Education, Higher Education and Scientific Research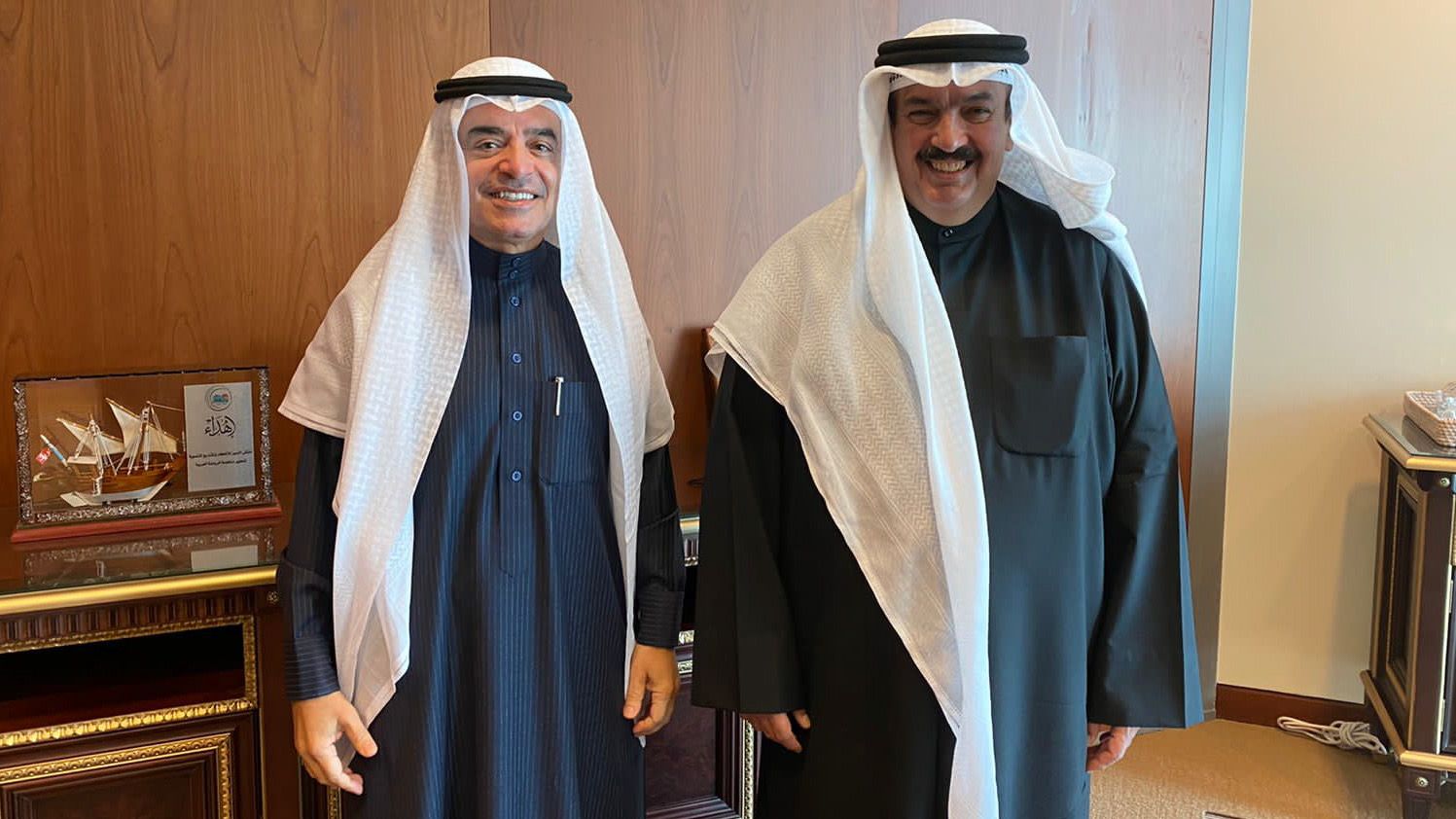 13 January 2022
Dr. Salim M. AlMalik, Director-General (DG) of the Islamic World Educational, Scientific and Cultural Organization (ICESCO), met with Dr. Ali Al-Mudhaf, Kuwaiti Minister of Education, Higher Education and Scientific Research, Chairman of the Kuwaiti National Commission for Education, Science and Culture. During the meeting, the two parties discussed means for sustaining the outstanding partnership between ICESCO and the State of Kuwait and enhancing their effective cooperation in the Organization's areas of competence.
The meeting was held on Wednesday, January 12, 2022, within the framework of ICESCO DG's official visit to the State of Kuwait. Dr. AlMalik began the meeting by emphasizing the deep, long-standing relations between ICESCO and Kuwait as one of the Organization's founding countries. He also commended the State's notable humanitarian initiatives and considerable assistance to countries in need, calling for cooperation between ICESCO and Kuwait in this area.
ICESCO DG also reviewed the Organization's new vision, its achievements in recent years, and its strategic orientations presented during ICESCO's Executive Council, hosted by the Arab Republic of Egypt in December 2021.
During the meeting, the two parties discussed proposals for cooperation in the fields of education, science, scientific research, culture and communication. The proposals for cooperation laid particular focus on preparing strategic and field studies on education and organizing training sessions to build teacher capacity in light of the challenges and education trends that have emerged amidst COVID-19. Proposals also included drawing on the experience of Kuwait and the Gulf countries in education, as they have successfully maintained learning continuity during the pandemic.
The two parties also explored avenues of cooperation in providing scholarships, to be granted by Kuwait in its universities to students from the Islamic world, and by ICESCO to Kuwaiti researchers and scholars in prestigious universities across the globe.
For his part, Dr. Al-Mudhaf praised ICESCO's developed and modernized working mechanisms, as well as its new far-sighted vision, stressing Kuwait's keenness to strengthen cooperation with the Organization.
The meeting was attended by Dr. Ali Al Yaqoub, Undersecretary of the Kuwaiti Ministry of Education.