ICESCO Participates in ICIC 35th Session in Jeddah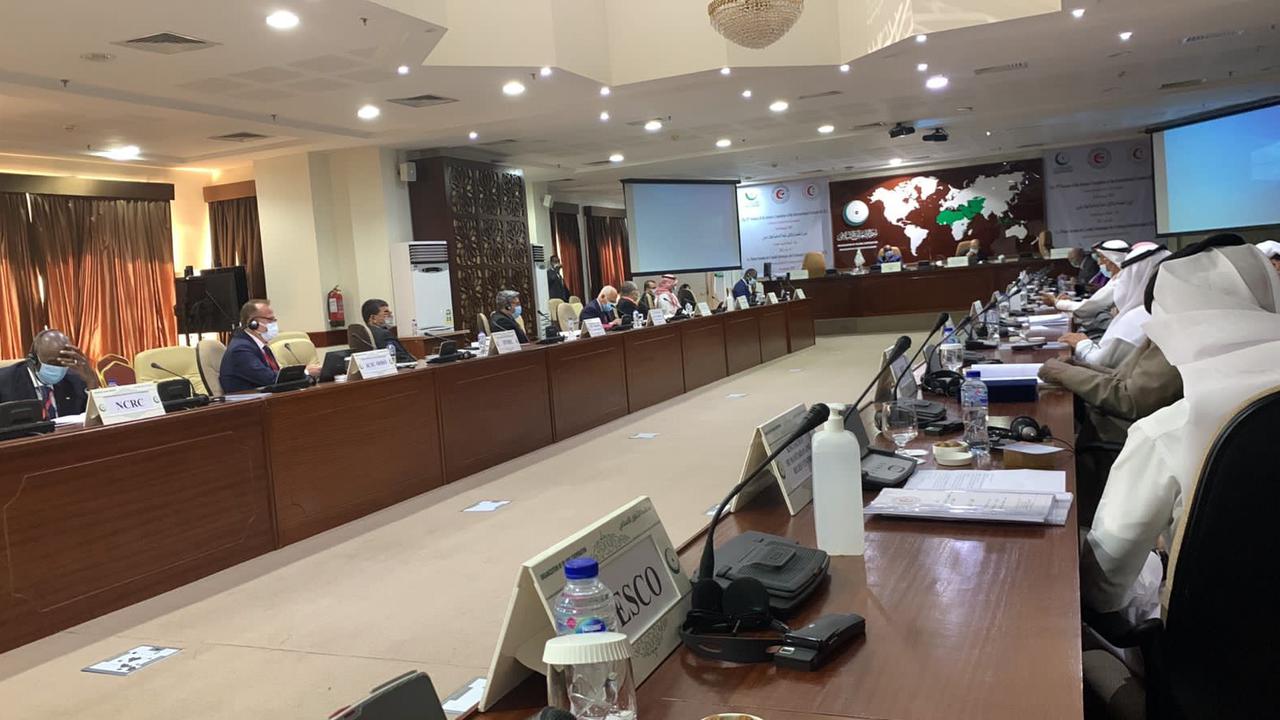 5 January 2022
The Islamic World Educational, Scientific and Cultural Organization (ICESCO) participated in the meetings of the 35th session of the Islamic Committee of the International Crescent (ICIC), held at the headquarters of the General Secretariat of the Organization of Islamic Cooperation (OIC) in Jeddah, on January 5 – 6, hosted by the Saudi Red Crescent Authority, with the participation of presidents and trustees of the Red Crescent Organizations in the Committee's Member States and several institutions working in the social and humanitarian fields.
In his intervention during the meetings, Dr. Ahmed Said Bah, Advisor to the Director-General (DG) for Partnerships and International Cooperation, gave a presentation on the Organization's programs and initiatives in the social and humanitarian field, and ICESCO's efforts to support its Member States in addressing the negative repercussions of the COVID-19 pandemic.
The two-day meetings explore the latest updates related to providing humanitarian aid to natural disaster-affected populations and humanitarian relief for displaced people in the OIC Member States, sustaining cooperation and coordination on humanitarian action, and follow-up on the ICIC program for irregular migrants. The meetings also discuss reports on the management of the International Crescent, the Islamic Forum of International Humanitarian Law, and the consultative meetings between the ICIC and the national Red Crescent and Red Cross societies of the OIC Member States.
Based in the city of Benghazi in Libya, ICIC is one of OIC's specialized institutions. It works in the field of building and strengthening relations with national governmental and non-governmental organizations working in the humanitarian fields in the OIC countries, sustaining humanitarian assistance to natural disaster-affected populations and other disasters, and implementing humanitarian aid programs funded by Islamic institutions and agencies.